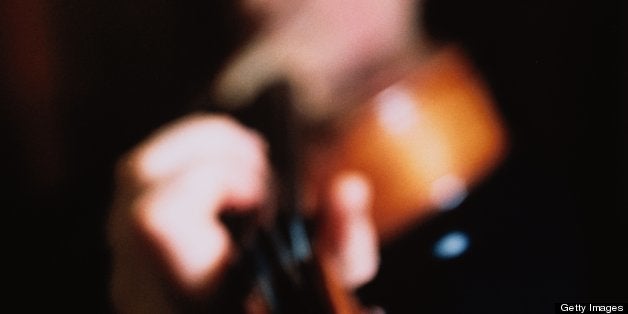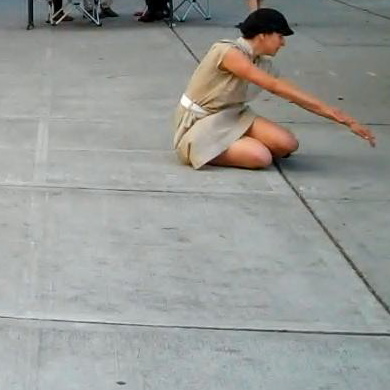 It might be common knowledge that the historic influence of Arab civilization upon Western culture was critical to bringing Europe out of the Dark Ages. Say what you will about trigonometry and algebra, but we owe it to the Arabs. Innovations in music, medicine, philosophy, literature, architecture, navigation, astronomy, horticulture, calligraphy and engineering (to name some) are traced back to triple-digit years when Paris was home to a swamp. To use an expression that will make art students cringe (if trig didn't already), Arabs were thinking outside the box. And humankind advanced.
Ring in the new millennium, and what are they up to in arts and sciences? Well, art and science. And Westerners are still inspired by Middle Eastern motifs. Take Parisian-American musical artist The Lost Star, for example. The photo montage of her Moroccan-spiced song "Out of Time" is stuffed with visual flavor invoking Islamic Era idioms.
But an Orientalist appreciation by outsiders is merely the aftereffect of exploration and discovery by Arabs themselves. One doesn't even have to leave North America to find their laboratories bubbling with creativity.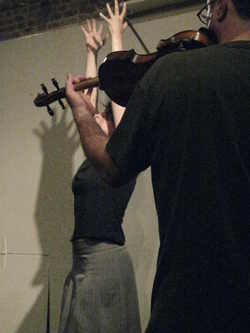 Leyya Tawil and Mike Khoury are two avant-garde artists featured at DIWAN5 whose solo work is challenging conventions in dance and music, respectively. As kindred spirits in creative inquiry (see their blog), their collaborations with each other beget a third realm of expression. Presenting an improvised conversation of sorts, theirs is a dialogue in violin and body movement. A chat that is as much pause/consider/breathe as it is exchange/excite/interrupt, Khoury and Tawil take chances. The elements of risk and trust are palpable as the audience bears witnesses to an intimate happening -- a spontaneously developing back-and-forth that will never be replicated.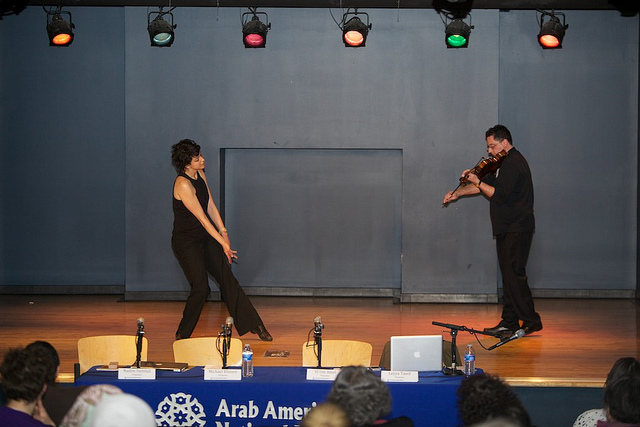 Identity politics would seem completely beside the point, given the original nature of experimental production. But both Arab-American artists are eager to claim their heritage as crucial to what informs their work.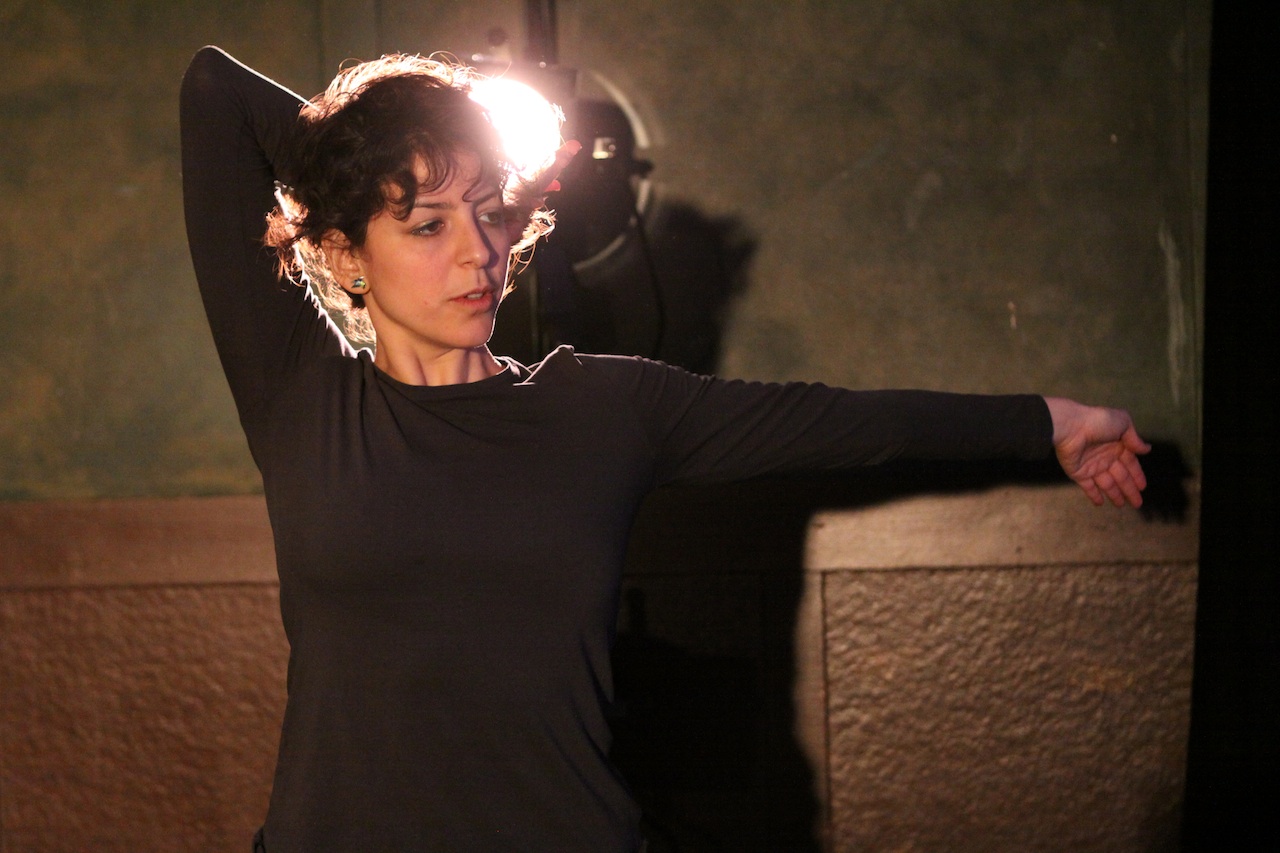 Traveling to various points overseas with her own "Destroy//" project, Tawil engages other dancers in the making of a show that is constructed in one day and performed and 'destroyed' that night. "A lot of the work is about endurance," Tawil explained, so it is not specific to any particular culture. "But much of the Arab experience involves endurance and invincibility. It has to do with hope, not fixation on destruction."
Tawil uses dance expression to develop the narrative of a culture coming up against a wall and going through that wall. "Then another wall, and going through that one," she said. "It's about surviving and resilience."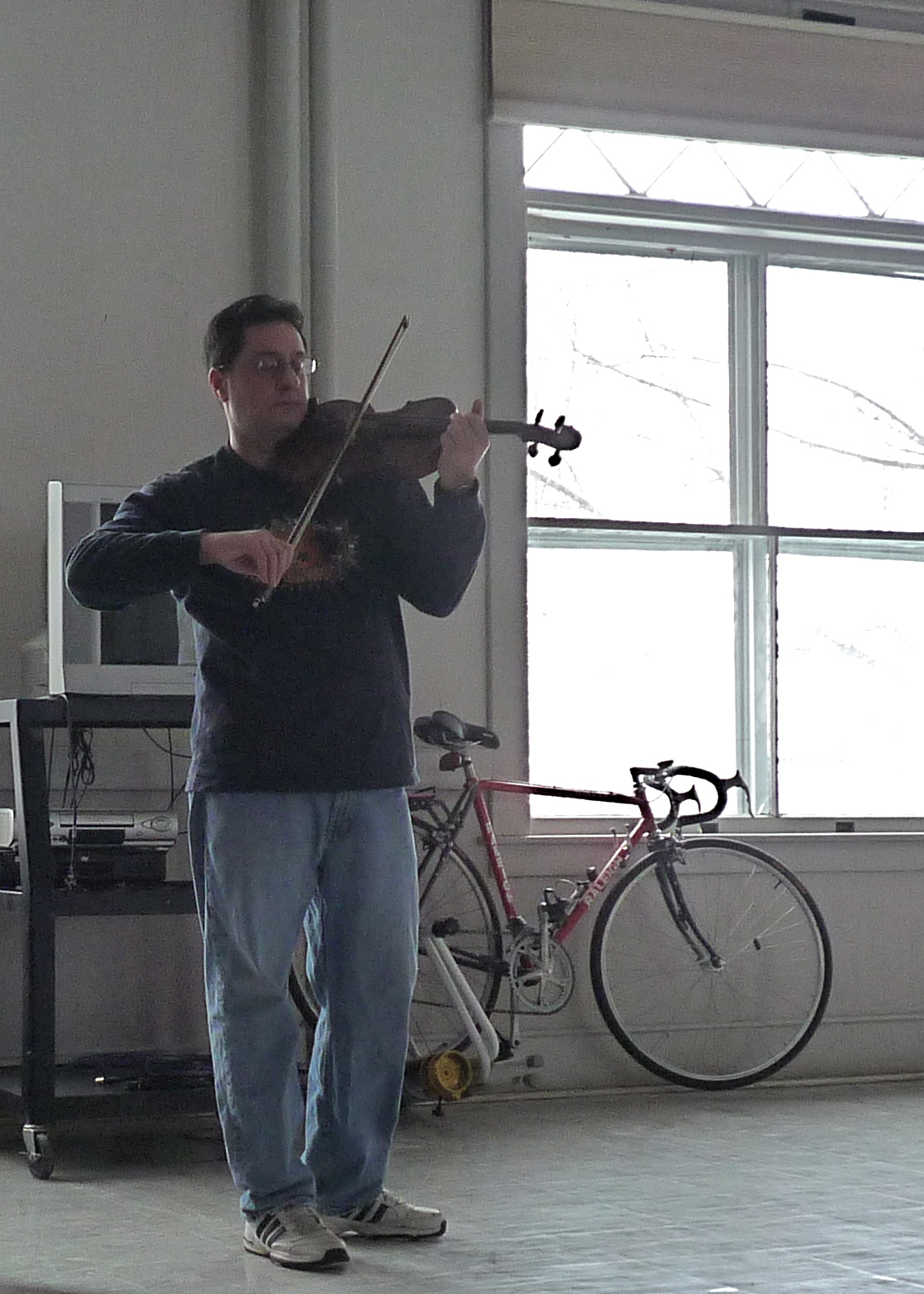 As a violinist trained in both Western and Middle Eastern classical traditions, Khoury said he is conscious of certain things being "culturally inherited." The environment in which an artist is cultivated -- impacted by society, parents, traditions -- can inspire intentionally thematic art, or "sometimes it takes an event to awaken those things," he said. "As an artist, you work it into your art. Something familiar becomes a foundation for something new. I'm using these attributes that are latent within me to create something new."
Does everyone love experimental art? "Not everybody is going to be an early adopter," Khoury said. He enjoys the magic when a connection is made but is no stranger to 'I don't get it.' Khoury acknowledges the chance he takes of alienating himself from his audience. "That's part of the excitement of something new. Doing something new and creative finds its way into a tradition that's on a trajectory."
Audiences may not even embrace his style in the next 20 years, Khoury asserted, but in making a positive contribution, Arab Americans take a step forward.
Tawil would agree. As a dancer, she is looking ahead, and she sees herself as part of a cultural shift. "It's about future self; future body; future manifestations," she said. "We push the culture forward pushing our bodies and we get to the next Self, versus the past or present Self."
But Arabs and Arab Americans get to a point in discussions of identity when they resist easy definition. As an American, an Arab American can be 'otherized' by non-Arabs and be pegged as 'Arab first; American maybe.' As an Arab, the assumption is Muslim, or the assumption is sameness across Arab cultural lines: 'Egypt... Syria... What's the diff?!'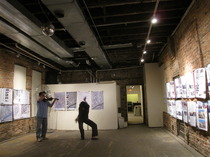 For both Tawil and Khoury, there's a sense of duty to innovate and express, but there's also the urge to represent. Both recalling childhoods in smallish Michigan towns, their claim to apple pie should be unquestioned. But they identify proudly with their Arab heritage and pose tough questions themselves.
"It's part of our responsibility as Arabs and Arab Americans to do something new to move forward and to challenge some paradigms, too," Khoury said. But he does not attempt to speak in one four-stringed voice for the entire Arab World. "We are not a monolithic people."
This echos the sentiments in a previous HuffPost article about the Middle East Music Ensemble at the University of Chicago. Another violinist trained in both Western and Arabic idioms, Director Wanees Zarour expressed his aversion to the idea of music as a universal language. His group has the meritorious responsibility of preserving classical Arabic tradition in music, but their concert "Music of Contemporary Arab Composers" surely proves that Arab artists are thinking outside the Bach.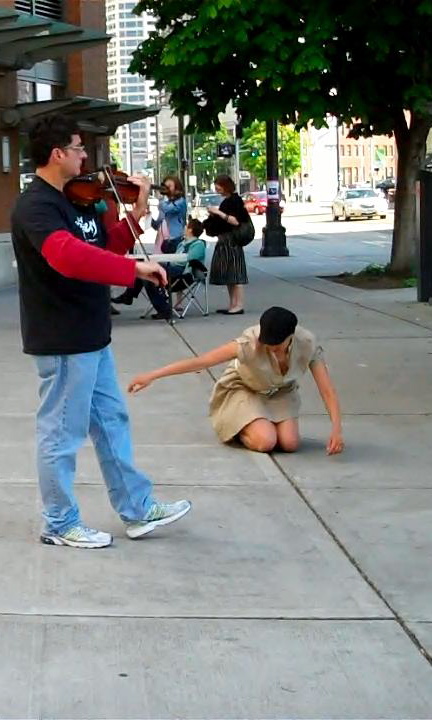 Related
Popular in the Community