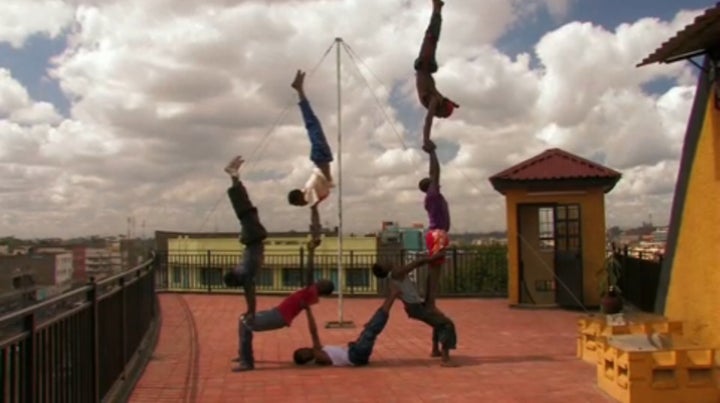 Link TV, one of the nation's largest independent television broadcasters devoted to providing diverse global perspectives on news, current events, and world culture, recently launched ViewChange.org, a new multimedia website to spark progress in improving the lives of people in developing countries.
As part of the launch, ViewChange held an online, short film contest focused on stories showing progress in global development. In all, Link TV named six winners out of 136 entries, representing each of the film contest's six categories. Each winner received a category prize of $5,000 and the Grand Prize winner received an additional $25,000. All the winning filmmakers featured here discuss what compelled them to make their films. All the ViewChange films can be viewed here.
When I was 7 years old, my family and I moved to Nairobi, Kenya, a place very far away from our home in Bogotá, Colombia. As a young child without much knowledge of the African continent, I was excited about our new adventure, but had no idea what to expect. However, before the airplane even landed, I fell in love with the country. From up above I could see giraffes, zebras and gazelles peacefully grazing the land. They were free to roam, unlike the animals in cages I was accustomed to seeing at the zoo. Then I met the people. Always dressed in radiant colors, Kenyans greet you with their big, bright smiles that make you feel welcome. When you walk into their home, no matter how much or how little they may have, they will happily offer you food and tea. Wherever you go, there is always music playing from a radio, people talking, laughing and working; I was mesmerized by their energy and kindness.
I have always felt very fortunate that I had the opportunity to live in Kenya and see for myself how beautiful it is and how warm the people are. But after leaving the country, I noticed how little people in the west know about what Africa is really like. The media mostly shows the violence, the starving children, and the animals, and yes, this is a part of reality that everyone needs to be aware of. But very rarely do we get to see the beautiful people, the different cultures and the positive side of the continent that also deserves attention. There are many powerful stories that we seldom see about individuals that spend their lives helping others. This motivated me to not only show an uplifting story and hopefully inspire action but to also expose people to a culture from this breathtaking land. My film, Rising to the Top shows how one small act can have a profound effect on a community.
What impressed me the most about the Sarakasi Trust, the group featured in the film, is the fact that instead of imposing western values as a means for success, Kenyans are able to use their existing culture for their own advancement. In addition to refining their dancing and acrobatic expertise, artists also get the opportunity to learn different life skills by means of workshops and performances around the world. And as they improve, they're also encouraged to use their creativity to provide input in coordinating and choreographing actual performances. In turn, through outreach programs, the more advanced performers serve as role models and relay their acrobatic and dancing skills to the youth living in the slums of Nairobi. The Sarakasi Trust provides Kenyans with the means to empower the younger generation with the hope of a better life.
Unfortunately, with the state of the world economy today, funding is becoming harder to come by and the Sarakasi Trust struggles to keep all their programs active. I hope this film, and the extended version of it, Endeleza, will expose many people to this worthy cause that is benefiting the lives of many. I encourage everyone to visit www.sarakasi.org and learn more about this great organization and the people involved.
REAL LIFE. REAL NEWS. REAL VOICES.
Help us tell more of the stories that matter from voices that too often remain unheard.