In the new video, three women discuss what their lives are like knowing they may never have biological children. Two of the women explained that they most likely will never have children due to medical issues, while the third said she never got an explanation as to why she can't reproduce.
All three of the women discuss the ups and downs they've experienced after discovering they can't have children. "There were a few times I thought I was pregnant and then I wasn't," one woman said. "It started to feel like I was cursed."
Another woman comments on how frustrating it is to not have control over her own body. "It was never my choice whether or not I would be able to have children," she said.
"Whether or not you want to have children, receiving that piece of news is really hard and can change your life," one woman said. Another added: "I felt really lost, and I felt like I couldn't offer what I needed to offer in order to be like someone that someone wanted to be with for the long term."
The women said that although it was initially very hard knowing they most likely will not have kids, that rough pill has become easier to swallow over time. "You don't have to give birth to someone to be their mother," one woman said. "Think about all the motherly characters in your life and the influences. Not all of them gave birth to you."
Towards the end of the video one of the women pointed out there are many more things to do in your life than simply reproduce: "There's more ways to leave a legacy than a biological child walking around this earth."
Also on The Huffington Post: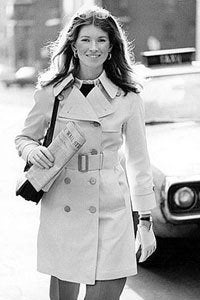 What These Powerful Women Would Have Told Their 22-Year-Old Selves
Popular in the Community