This year when I asked my son what he wanted to be for Halloween his answer surprised me. Too be perfectly honest, most of the things that come out of my 9-year-old's mouth surprise me. So why would this answer be any different?
"I'm going to be Bob The Drag Queen! Bob is my hero!"
My son's heroes and interests are vastly different than mine were at his age. When I was 9 years old, my world revolved around football and baseball. I dreamed of playing both sports professionally.
My heroes were professional athletes who excelled in their sport and my gender nonconforming son's hero is a strong, confident, race winning drag queen.
I never got to meet my heroes. But, last night, C.J. got to meet his. Once he got over the initial shock, he started crying happy tears. And I did too.
Bob The Drag Queen has proven to be a person worth admiring. After reading my wife's essay about our son dressing up as him (we clarified pronouns, btw) for Halloween, Bob rearranged his schedule, worked until the early morning and then flew across the country to trick or treat with my son. I couldn't thank him enough, even though I tried for most of the night.
People have asked me how I can let my son have a drag queen for a hero and dress up as one for Halloween.
I point out that my hero when I was 9 years old was Raiders football defensive end Lyle Alzado. Alzado went on to admit he illegally used anabolic steroids throughout his career and ended up dying of brain cancer he said was caused by abusing steroids. My baseball hero was "Charlie Hustle" himself, Pete Rose. The same Pete Rose who has been permanently banned from baseball and the Hall of Fame for illegally placing bets on games while playing and coaching. The men who were my heroes as a kid turned out to be cheaters. Would idolizing a professional athlete be better than idolizing a drag queen? I don't think so – but it would make a lot of people feel more comfortable. My job is not to make other people feel comfortable; my job is to make my son feel comfortable. And loved, strong, confident and important.
Last night I watched Bob do my son's makeup, fix his wig and hold his hand as they trick or treated together. They smiled and laughed the whole time. They were in a world of their own. I got to follow behind them, soak it all in and hold purses and jackets as needed.
It was the best night of my son's life and it was one of mine, too. Thank you, Bob.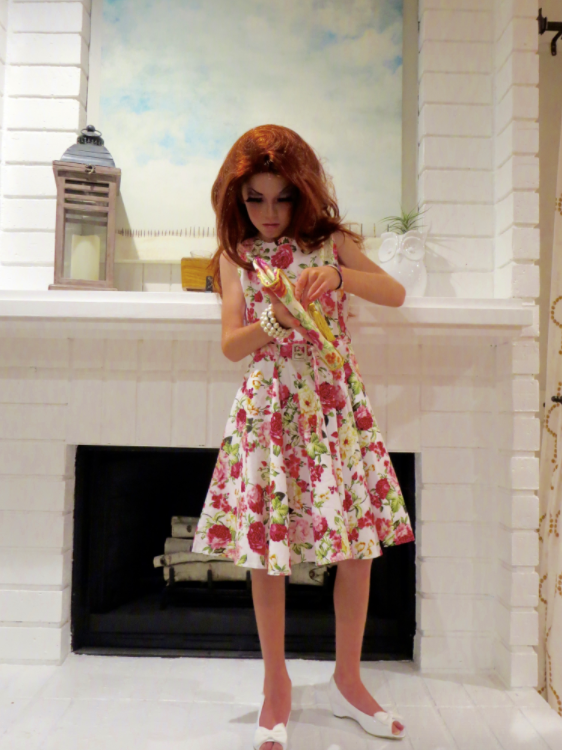 Popular in the Community