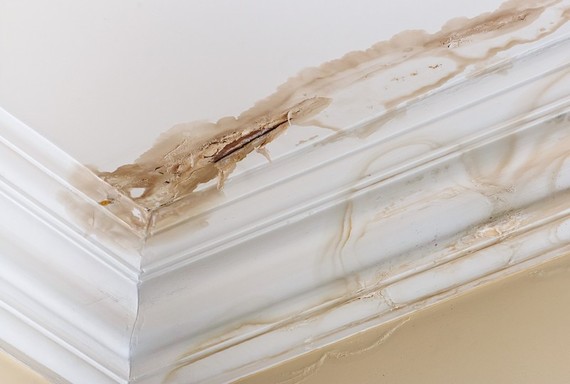 I know, a lot of people reading this are about to move on because they have bought and sold several homes, maybe many, and they don't need my criticism of their knowledge of the process. But, before you leave, just answer one question. Do you get a C.L.U.E. Report on homes you're buying? Do you make your final acceptance of the deal contingent on your satisfaction with that report?
OK, now that I have your attention, what the heck is a C.L.U.E. Report. It stands for Comprehensive Loss Underwriting Exchange. The "exchange" part is the sharing of information among home insurance loss underwriters about homeowner insurance claims. These claims are aggregated and LexisNexis prepares this report of insurance claims over the previous five years.
Is this something you should want? An article over at Zillow.com tells us that the Insurance Information Institute reports one in fifteen homes have insurance claims every year. The top five types of claims are:
•Wind and hail - This is the most common claim. From severe thunderstorms to hurricanes, wind and hail can severely damage a home. In some areas this is coverage at extra cost due to location.
•Water damage - Flood damage isn't included here, as that is separate insurance. However, burst pipes and other plumbing issues are a major cause of water damage to walls, floors and ceilings.
•Vandalism - From graffiti to broken doors, windows and locks, vandalism and attempted break-ins are the third most common claim types.
•Theft - Actual burglary is also common. Homes are broken into when owners are away and personal property stolen. In the most severe cases, entire homes have been emptied by thieves posing as movers.
•Fire and lightning - This is the most expensive category, though not at the bottom of the top five claim types in frequency.
Whether you're buying a home as an investment or to live in, wouldn't you want to know if there had been these types of claims filed within the past five years? Water damage in particular must be thoroughly corrected to preclude later mold issues. However, any of these claim types could be information that would influence whether you want to continue the purchase or adjust your offer price.
Another issue is that you're going to have to apply for insurance coverage, and this history could result in refusal of coverage or increased premiums. The time to find out about this isn't after you've progressed in the transaction, perhaps having paid for items like a home inspection.
Why haven't you heard about this C.L.U.E. Report, as it's been around for a long time? It really isn't advertised, though it is mentioned on many state government sites as something buyers should require. The cost is around $20, so that's not a problem. As the buyer you can't request it though. The homeowner is the only one who can get this report due to privacy issues.
Put it into your contract as a contingency, stating that the if you are not satisfied with the reported information, you can exit the deal and get your earnest money deposit back. So, gently so as to not seem confrontational, tell the seller's agent to "get a C.L.U.E." if they want to sell you the home!
Related