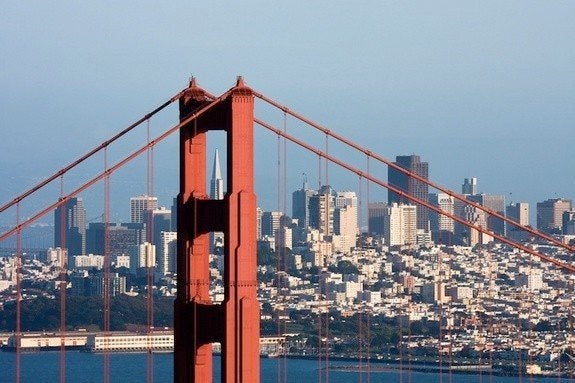 Soon, thousands of U.S. high school seniors will begin the process of applying to college. You may be among them. High school and college counselors will tell you about the available options and the importance of finding the "right fit." Parents may feel attachment to their alma maters (while keeping an eye on the budget). Friends, acquaintances, and even perfect strangers will offer advice. You will find yourself buried under an avalanche of emails, Facebook ads, tweets, and brochures from a bewildering array of institutions, all extolling the virtues of their respective schools.
In the end, of course, it will come down to fit, finances, and the good fortune of being accepted to one of your top choices. Four years later, diploma in hand, as you assess your college experience and enter the job market, will you even be thinking about the geography of your selection? Will it matter that you picked a small, beautiful, leafy campus in the country, where you were able to immerse yourself in study far from the stresses and distractions of the city, versus a large urban campus situated in a major hub of culture, government, and business?
I would argue that the answer is emphatically yes. When it comes to choosing a school -- as in real estate -- it's all about location, location, location.
I was born and raised in Cleveland, Ohio, one of the quintessential Rust Belt cities. I have an abiding affection for my hometown, but after graduating from high school I knew I didn't want to continue my studies locally. Following a year at a liberal arts college on the West Coast, I decided to move to Chicago to study art.
The choice was a crucial one, and the impact has been indelible. Given my interests in art, Chicago was a great fit. It had depth, scale, and energy. The neighborhoods were diverse and alive. There was a vibrant community of visual artists, and there was music, theater, and film available every night. In Chicago I learned how interactive education could be -- how the city easily became an extension of the classroom and was as much a place for learning as any lecture hall or studio. I also made important connections with colleagues that helped shape my subsequent career path.
I moved to the Bay Area nearly 15 years ago, and I continue to believe that place matters when it comes to a person's education. Students can thrive in all kinds of situations, but each place will nurture their distinct qualities in a different way.
Let me make a case for the San Francisco Bay Area.
The Bay Area is a global hub of entrepreneurship, sustainability, and social activism, not to mention design and technology innovation. The birthplace of both Apple and the Sierra Club, it is home to more than 25,000 nonprofits and countless start-ups. A staggering 40 percent of all venture capital money in the United States is invested here. In 2010, the U.S Patent and Trademark Office reports that a total of 16,364 patents were issued to individuals and companies based here; the next highest area, New York, came in at 6,383.
The Bay Area also offers an array of world-class options in higher education. Several major research universities (UC Berkeley, UCSF, and Stanford University) anchor 30+ institutions of higher learning in the region.
Students want to study here because they are attracted to the forward-thinking, innovative spirit that is distinct to the culture of the West Coast. They want to immerse themselves in an environment of pioneers and creative individuals. They want to be a part of the "next, next thing." And after they graduate, they stay in the region for these same reasons.
The statistics bear this out at my institution, California College of the Arts. More than 36 percent of our alumni choose to remain in the Bay Area. And 25 percent start their own businesses. The connections they make while in school -- not only with their peers and faculty, but also with local design firms, high-tech companies, start-ups, and nonprofits, both in and out of the classroom -- translate into solid career directions.

When choosing a college, students need to think beyond the walls of the school and consider the greater community in which it is embedded. Would Larry Page and Sergey Brin have founded Google if they had gone to an Ivy League school instead of Stanford? Perhaps. But Stanford's ties to Silicon Valley are legendary, and opportunities for innovation were literally all around them. Maybe geography is indeed destiny.
Popular in the Community