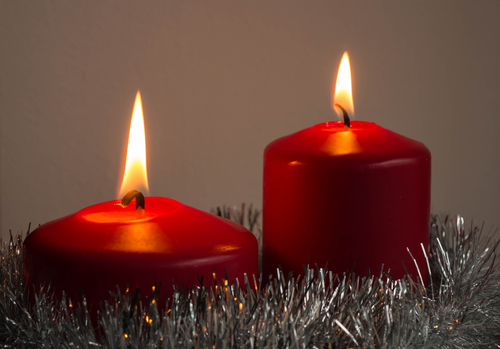 The final countdown to Christmas is on -- the sandwich board outside Walmart says only four shopping days left, so it must be true. Yet even as many people are looking forward to a magical day filled with family, food and fun, many others are dreading it. Holidays, especially ones that put the spotlight on family togetherness as Christmas does, can be almost unbearable for those who are mourning the loss of loved ones. There is, unfortunately, never a shortage of grieving hearts in the world, and this year I am among them as I try to come to grips with the recent death of my sister.
There may be no other emotion as personal as grief, and each of us deals with it differently. I think the best advice I could offer is to do what feels right to you, whatever comforts, soothes or at least allows you to best cope with the inevitable sadness, emptiness and even anger that will likely bubble up during the holidays.
Here are a few ideas that both friends and mental health professionals have suggested to me, based on their experience.

1. Acknowledge your loss and understand that it is perfectly normal to feel sad, no matter the loss, no matter whether it was recent or long ago. Do not feel obligated to "put on a happy face." If you feel like crying, cry. If you need support, ask for it. If you need alone time, take it. Honor your feelings as best you can. You don't owe anyone an apology or explanation for your feelings.
2. Some people prefer to carry on with their usual holiday routine as it keeps their focus on the plus column, on all of the good that remains. Family, friends and long-held traditions can be very comforting and can provide a reassuring sense of stability in the midst of a changing personal landscape.
3. Conversely, some people find that following their established holiday traditions is too painful to bear without their loved ones, especially if the loss is fresh or was a particularly tragic one. Some people find it easier to go somewhere new or do something completely different so that they are not overwhelmed by their memories.
4. Find a way to incorporate your loved one's memory into the holiday. This can be as simple as sitting around the table and reliving favorite memories and sharing anecdotes. You could create a more formal tribute to your loved one's life by planting a tree in their memory or making a donation in their name.
5. Bear in mind that grief is a process, not a one-time event. Your feelings of sadness and loss will ebb and flow, and in time will diminish, but may never completely go away. Certain events, certain times--such as holidays, anniversaries, birthdays--will likely trigger those same feelings of sadness in you.
6. If your grief is debilitating and more than you feel you can bear alone, seek help. There are support groups as well as grief counselors and therapists who are highly skilled in helping the bereaved navigate through the black hole of grief. Don't suffer in silence. You are not alone.
Despite how deeply we miss my sister, my family is looking forward to Christmas, to honoring old memories and creating new ones. We know that's what she would have wanted and that knowledge makes it easier for us to go on, carrying her spirit with us as we do.
Photo: Tallula via depositphotos
This post is part of Common Grief, a Healthy Living editorial initiative. Grief is an inevitable part of life, but that doesn't make navigating it any easier. The deep sorrow that accompanies the death of a loved one, the end of a marriage or even moving far away from home, is real. But while grief is universal, we all grieve differently. So we started Common Grief to help learn from each other. Let's talk about living with loss. If you have a story you'd like to share, email us at strongertogether@huffingtonpost.com.