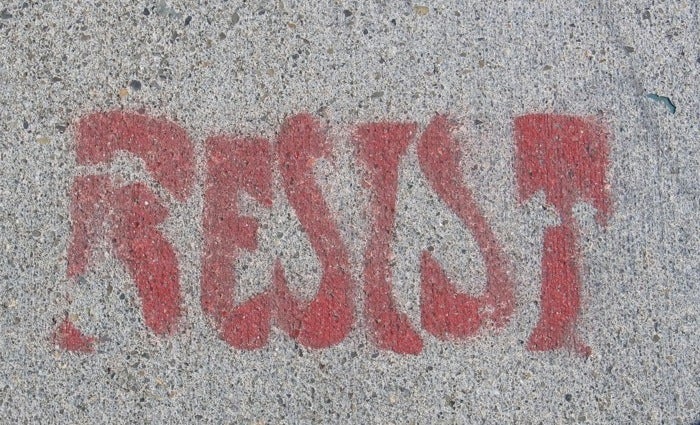 The initial actions of Donald Trump as president of the United States and the consolidation of power by right-wing politicians at the national and state levels signal a dangerous departure in U.S. political tradition that should concern all civil, thinking and progressive people in America.
To be sure, Trump won the presidency in a close election under the rules of the game by prevailing in the Electoral College vote. But he badly lost the national popular vote to Hillary Clinton (by nearly 3 million ballots), and nothing in the new president's unsubstantiated claims of voter fraud will change that reality.
In objective terms, Trump has commenced his presidency over a highly divided nation. But his early actions and the stated next stage plans of his administration and congressional allies suggest a callous disregard for the obvious – namely, that most Americans are unenthusiastic about President Trump and his agenda.
Indeed, Trump began his tour of duty as president with the lowest job approval rating of any incoming U.S. president in the modern era . According to CNN, the president ended his first week in office with a paltry 36 percent of Americans expressing confidence in his performance to date. And there is good reason for public concern in this connection.
During the new president's first weeks in office, controversy and rancor have beset the nation. The incoming president has bumped heads with leaders of Mexico and China, respectively, over his insistence on building an expensive wall along our nation's southern border and his intimations that America should bar the People's Republic of China access to disputed territories in the South China Sea.
President Trump has also raised eyebrows over his new administration's thorny relations with the press and his fixation with his inaugural crowd size in comparison to that of former President Obama.
Against the backdrop of these developments, Trump has advanced a series of executive orders intended to limit immigration based on religion and country of origin, expedite controversial pipeline and energy projects that were rejected or suspended by former President Obama, to empower federal agencies to cease enforcement of the Affordable Care Act (known popularly as Obamacare), and to prohibit federal funding for so-called "Sanctuary Cities" that would offer protection to undocumented individuals facing deportation by the new administration.
Given all that is at stake relative to America's standing in the world and its civil peace here at home, reasonable Americans, including Americans who have rarely been engaged in political activities, are compelled to resist the early and frequent excesses of Trump and his relative minority of rabid supporters. This is perhaps the only way true patriots across this great nation can ensure that American and global interests and values are not irretrievably compromised.
Gratefully, evidence is emerging that Americans who value the best traditions of our nation are ready to fight back.
The massive Women's March last month that produced some 3 million protesters and subsequent anti-Trump protests in cities all across America have reflected this impulse. And more resistance is likely to come.
Last week, as part of my own organization's efforts to weigh in on the question of how best to respond to Trump's victory and agenda, progressive community leaders from all across the country joined a Virtual Discussion on the very topic of Resistance.
Inspired by the post-election call for resistance issued by Angela Glover Blackwell and her Oakland, CA-based organization, PolicyLink, the exchange of progressive leaders included Blackwell, as well as Chrissie Castro, a young Native American activist who leads the Native Voice Network, and Derecka Mehrens, the Bay Area-based leader of Working Partnerships USA, a family and labor rights organization.
Our conversation, which registered leading progressive activists all across America, surfaced the need for constructive resistance to Trump and his aggressive policy initiatives.
Several specific ideas and proposals emerged from the conversation that have important value for further dialog and consideration involving those who are most discomforted by Trump's leadership and vision.
One of the important ideas that emerged from our exchange was the notion of maintaining a steady drumbeat of peaceful organizing and protest efforts involving as many people as possible, as often as possible, to demonstrate the depth and breadth of dissatisfaction many feel with Trump and his policy priorities.
A second important idea that emerged was the need to advance an affirmative alternative vision for the American future based on concrete policy and practice proposals intended to move the nation and world in a more inclusive, harmonious and sustainable direction.
A third and perhaps most vital idea was for progressive groups of diverse and even competing persuasions to join forces in common cause and mutual support to combat Trump's initiatives more forcefully and effectively.
Clearly, we live in extraordinary times and circumstances, which in turn call for extraordinary measures. The coming years will surely be challenging for progressive leaders and causes. But we are in a moment, if there ever was one, in which basic civic duty calls for active and thoughtful... Resistance!
Calling all HuffPost superfans!
Sign up for membership to become a founding member and help shape HuffPost's next chapter