"Has anybody asked the patient?"
Jessica Nutik Zitter raised her hand to pose that question some years ago, at a "Morbidity and Mortality" conference wherein a room full of physicians were discussing treatment options for a dying patient. The doctors continued to talk about surgery A or drastic measure B. Zitter raised her hand again to say, "Has anybody asked the patient?"
Zitter is now a highly-regarded critical care/palliative care physician who speaks and writes often on end-of-life issues. A solitary voice at that "M&M" conference, today she is one of the leading voices for medical care that asks the patient first. It is the care most of us would choose.
Jessica Nutik Zitter's stories (a book is forthcoming from Penguin Random House) starkly highlight the death-is-not-an-option attitude unfortunately still common in the medical profession -- and the pain and anguish endured by patients who wind up on the conveyor belt as a result.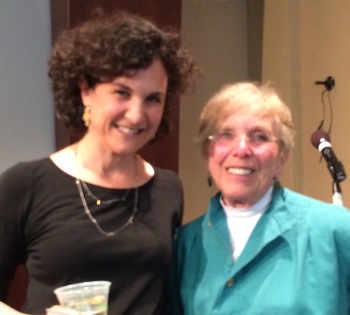 People will often say, "Take a chance! Maybe God will work a miracle..." Zitter comments, but "the odds are high for (that person's) being committed to a great deal of suffering and a grisly death."
Thus the conveyor belt: A patient who is dying and could use a little peace instead winds up undergoing a cruel series of events -- resuscitations that mean broken ribs, restored breathing that means a tube thrust down the throat, futile interventions that add to -- and prolong -- pain and suffering.
Zitter tells of a patient who was essentially "a body," shrunken and yellowed, being given emergency resuscitation that one nurse likened to torture; and of a man repeatedly taken from the nursing home to the ICU, because he had hand-written a note saying he wanted his life prolonged "at all costs." "We don't give people graphic visuals of what those costs may be," she says.
Asked why doctors don't practice patient-centered care, Zitter cites two factors -- in addition to the imbedded tradition of always providing treatment, and more treatment. One is the need for physicians to get paid for time spent on end-of-life discussion, something that seems perfectly rational but tends to get shouted down in the politicized healthcare arena. The second is equally simple: "If you don't offer care, someone else will."
Asked by an audience member about what constitutes good care when cure is not an option, Zitter said, "Good care is what gets me up in the morning." But decisions about what choices a patient would want when cure is no longer an option should be made early on. While advance directives are useful, she points out, they are not enough. It's important to talk extensively with friends and loved ones, and to create documents with the help of legal and/or health care professionals if possible. (A growing number of individuals and organizations are offering such services.) "But decisions have to start with the patient," Zitter says. "The patient saying 'do this' or 'don't do that.'"
Otherwise, it's onto the conveyor belt.