This is a time of year when colleges lure alumni and parents back for homecoming and family weekends. In the midst of so much that looks new, it's hard not to think about how life on campus has changed
College in my time, the 1970s, was a place of mostly durable and simple stuff. Textbooks stacked on top of spiral notebooks. Students encased in flannel. Clusters of buildings and quads.
There were extras, of course, like snack bars and ski runs. But even though my college, Middlebury in Vermont, was (and is) a good one, there wasn't a lot on campus that had broken a bank to build or run. Like northern New England itself, the place felt just a little bit frugal.
Only 40 years later, we've all gotten used to universities with rocketing tuition, record levels of student loan debt (at last check, more than $1.2 trillion), and -- as if this were somehow disconnected -- reports of a collegiate arms race to create ever more elaborate centers for student dining and play.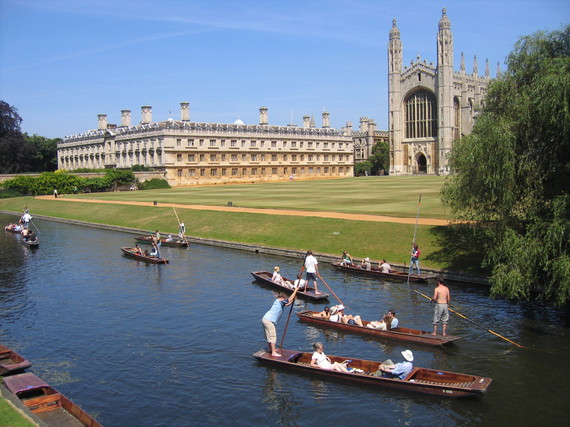 "Today's state-of-the-art student recreation centers make college gyms of old seem almost unrecognizable," wrote Paul Church on Bestvalueschools.com. "These compete on a level with the finest private clubs in the nation . . . [incorporating] rock climbing, sand volleyball, golf simulators, Pilates and martial arts studios."
On Hercampus.com, Alison Goldman named her "top 10 college dining halls." They turn out to be food courts full of stir-fry stations, ice cream parlors, and the like. One of her picks, Cornell, features "dark chocolate tasting parties" and "an award-winning vegetarian restaurant."
More and more, I've begun to wonder, not just about luxuries like these, but about educational extras of all kinds. Does everyone have to have skin in this expensive game? Is there a single college out there that is simply saying no to keeping up with the Cornells?
An odd concept, I know. You may tell me that it cannot be done. But what I'm imagining isn't terribly radical. It is to turn down the drive to expand, to expend, to construct. It is, in the simplest sense, to refocus resources on the nuclear core of what makes college so important: a top-quality classroom education.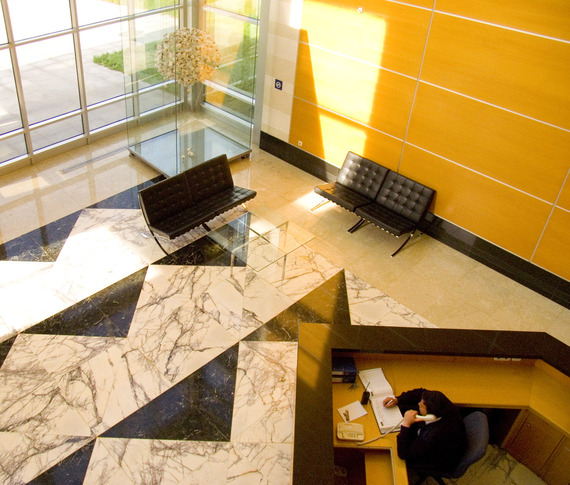 Among the things I remember from my years as an assistant to the president at Bryant University in Rhode Island is this: We administrators did not come cheap. And, since we ran the place, we tended to bring more and more of our kind on board.
We made sure we could find funding for our centers and special interests. We dreamed of a law school. We strategized about adding a football team along with the stadium, the artificial turf, the lights.
Because I wrote the president's speeches, I knew the party line on cost. Rising tuition was because of "faculty pay." But I had been to too many meetings to take that seriously. Setting tuition, for us, was not just about covering costs. It was about perception. If we came out lower than comparable colleges, we would, we feared, lose "prestige."
It is this idea -- that more amenities, more administrators, and a higher price tag in some way indicate quality -- that lies at the secret heart of stratospheric tuition and student debt. Not professor pay.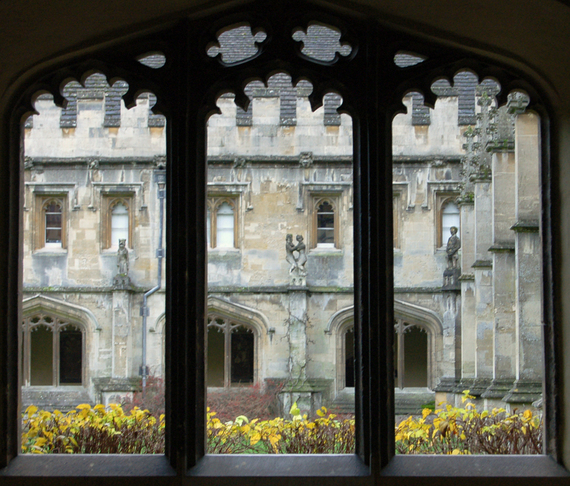 But back to the idea of a college, just one, that might refocus on its central reason for being. Might it be the university where I worked? Not likely. It eventually moved its sports program up to Division I, including a new football team with all the trimmings.
Still I hold out hope that it could be the place where you remember studying, or where you teach or work. Let me know, so I can enjoy the absence of Pilates and, instead, run into students who are doing nothing more than exchanging ideas somewhere out on the quad.
Come lunchtime, I will brown-bag it.
I'm looking forward to my tour.
Popular in the Community