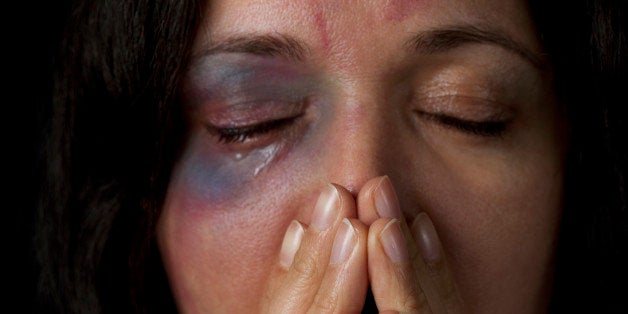 While divorce remains one of the most challenging events that someone can experience, the unacceptable trauma of domestic violence can make the process truly devastating. According to a recent survey of the American Academy of Matrimonial Lawyers (AAML), 32 percent of the attorneys responding have noticed an increase in domestic violence issues throughout the past five years, while only 6 percent have observed a decrease.
Additionally, 36 percent have noted a rise in divorce cases involving restraining orders, while only 8 percent cited a decrease. As many would expect, a standing majority of 63 percent believe that domestic violence should be more adequately addressed by the courts. By virtue of the daily work that courts and matrimonial lawyers perform with countless families throughout the nation, greater leadership and support can most certainly be demonstrated in helping to confront this issue.
One of the first steps begins with listening closely to people going through divorce who may be experiencing domestic violence. Domestic violence does not always mean physical violence. It includes restrictions of freedom and coercive control of resources. Family law attorneys can help by offering the kinds of support, resources and advice that can really make a difference. If you happen to be going through a divorce and are in a home with domestic violence, or have a friend or family member who is, it is best to approach the divorce process in the following ways:
•Above all, always place the safety of you and your children first. Divorce can be a tough process that heightens emotions and tensions, and you need to be assured that you and your family will not be threatened or put into any danger. While restraining orders can help, their effect can be limited. Removing yourself completely from the threatening environment can often be the best course of action and always call the police if you do not feel safe. Then move ahead with consulting with the family law attorney.
•You should expect your matrimonial attorney to ask open-ended questions to explore if you are at risk of some harm. Often people in the midst of what experts would define as a domestic violence situation are not aware of their risks. Most attorneys find that clients will not admit at first to being a victim of domestic violence because they all too often associate this solely with physical injury. The initial questions in an interview process between lawyer and client are essential to forming the foundation of the relationship and help to ensure that you are comfortable with the process moving forward. Answer the questions as truthfully as possible. Also, domestic violence becomes habitual over time and it can overcome you gradually after years of consistent control and abusive patterns.
•Once the attorney begins to thoughtfully ask questions along the lines of -- Are you ever frightened of your spouse? Do you always feel safe at home? Does your spouse throw objects? Are you allowed to spend time with family members and friends? Do you have access to spending money? -- take time to provide honest and detailed responses. Once the process is completed you and your attorney will have a much clearer picture of the kind of home environment you have been living through and the best ways to move the divorce forward for you and your children.
A victim of domestic violence should never feel ashamed or embarrassed when talking about these issues with the attorney. Lawyers know very well that the dynamics of an abusive relationship can become almost habitual over the course of time and family law attorneys are very skilled at spotting the subtle signs throughout these dialogues, as long as the lines of communication are open.

From there, a nonjudgmental assessment can be put together with tactful conclusions, such as, "What you are describing to me sounds like it could be abusive behavior." This can also involve explaining to the person what abuse is and how it doesn't always involve suffering physical marks and injuries. Many victims might have their defenses up because this has been going on for quite some time and they think that they somehow allowed it, but an understanding lawyer will take these feelings into consideration and offer reassurances.
To better examine the ways in which family lawyers can help improve the legal system to better assist domestic violence victims, the American Academy of Matrimonial Lawyers has also established a national task force. It has been empowered to actively explore collaborations with existing governmental and nongovernmental entities, address domestic violence in a variety of communities and provide education for judges, lawyers, legislators and law enforcement on ways to more effectively address domestic violence and its devastating consequences. Hopefully, with greater communication between domestic violence victims and their attorneys, we can offer a system that works better and offers more support, understanding, and security.
Related