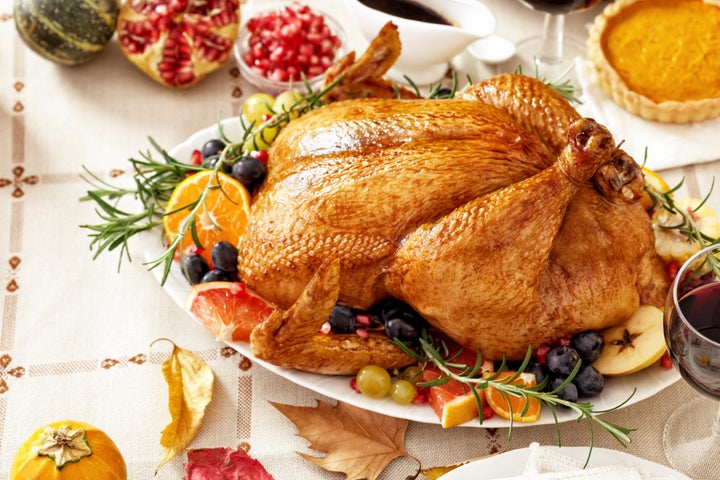 Thanksgiving is just around the corner and it's time to answer that all-important question: when do you buy your Thanksgiving turkey? After you've figured out how much turkey to buy, you don't want to get the last options left at the supermarket, because they're certainly not the best birds.
HuffPost spoke with turkey farmers and butchers to determine the best time to place your order, and whether you should buy a fresh or frozen bird.
Order as SOON as Labor Day.
Aimee Ashley Myers of Ashley Farms, a farm in Flanders, New Jersey, told HuffPost that her farm begins taking orders the day after Labor Day (the first Monday in September) and many orders come in the first two weeks of November. She said the sooner you place an order, the better.
"Customers who ordered a turkey [can] pick it up on the Monday, Tuesday or Wednesday before Thanksgiving and simply keep it in the fridge until they're ready to cook it on Thursday" Myers said. "If you're buying frozen, any time in October or November is good [to pick it up]."
If you're being more realistic, you can wait until mid-October, or even early November.
If you're purchasing your bird from a butcher, it's particularly good to place your turkey order early. Steven Ford, owner of Butcher's Best Market in Newtown, Connecticut, suggested placing an order for a fresh bird two to three weeks prior to Thanksgiving and picking it up one or two days before the holiday. Trevor Bundy, COO of Fleishers Craft Butchery in New York City and Greenwich, Connecticut, said it's best to place an order as early as mid-October, for a few reasons.
"We work with farms that are raising turkeys specifically for the Thanksgiving holiday, timing the growth of the flock so they're at just the right size to harvest for the holiday," Bundy said. "The flock sizes are set in the late spring, so there are only so many of these fresh, local birds available, and they'll all be spoken for by the time Thanksgiving week rolls around."
Try to purchase a fresh turkey instead of a frozen one.
When it comes to choosing between a fresh or frozen bird, most farmers and butchers we spoke with suggested buying fresh turkey.
"You cannot beat a fresh farm-raised turkey because they are handled better and fed feed that we make ourselves on site," Myers said. "A turkey from a small family farm is going to be superior to one from a supermarket. And fresh is going to taste better than frozen if you have that choice."
She added, "Buying a turkey directly from a grower is good for agriculture, community and the environment. You can talk to the people that raise them, process them and provide them. If you know your farmer, you have a better sense of where your food comes from."
Just keep in mind that if you buy a fresh turkey, it cooks a lot differently than a frozen one. Mary Carpenter of Violet Hill Farm, a farm located in Mohawk Valley, New York, explained why.
"Fresh turkeys cook much more quickly. Resting is vital. Cooked weight is much closer to raw weight since there isn't water pumped in them (so yield is better)," she said. "You're going to want to plan for leftovers because they're amazingly delicious."
If you are going to buy a frozen turkey, Myers suggested looking for a frozen turkey from a small family farm, rather than one from a supermarket. With mass produced supermarket turkey, she said you can never tell how long they've been frozen.
But Bundy also wanted to point out that frozen turkey isn't "inherently bad" when it's handled the right way.
"A good processor will freeze the turkeys right after harvest," he said. "They can freeze them much faster, and at much lower temperatures, than what your household freezer can manage. This will prevent the formation of ice crystals in the muscles, and as long as the bird isn't thawed and refrozen along the way, the end result will be a quality turkey."
Before You Go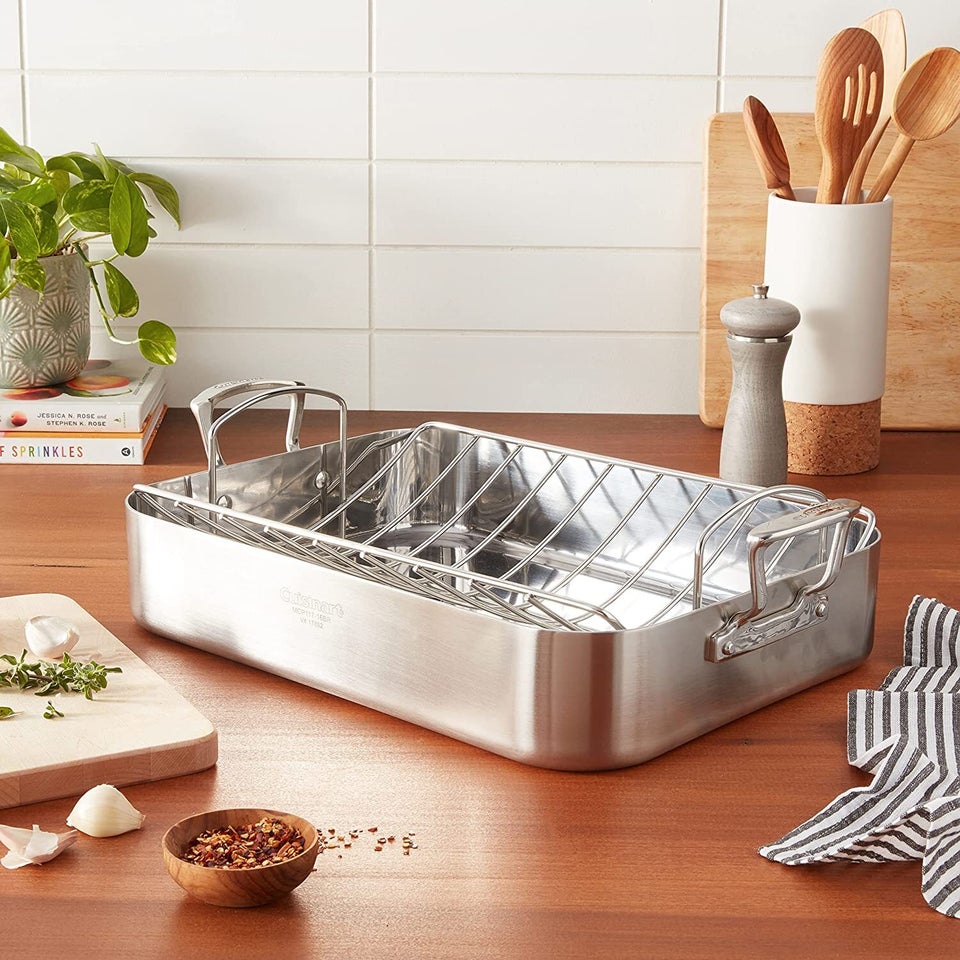 The Best Roasting Pans To Buy For Your Thanksgiving Turkey And Beyond