In 2010, Dr. Robert Garofalo, an adolescent medicine specialist who has dedicated his career to treating HIV-positive kids, found out he was HIV-positive, too.
"I was in a really dark place in my life," said Garofalo, who now heads the adolescent medicine division at Lurie Children's Hospital in Chicago and is the founder of Fred Says, a non-profit that raises money on behalf of HIV-positive teens.
Garofalo had already received a cancer diagnosis and suffered a difficult breakup with a longterm partner and an assault on the street, he told HuffPost. "I was acting out, taking bad care of myself, wasn't able to make good decisions for me and my health," he said.
A year after his HIV diagnosis, Garofalo said he did "the most selfish thing I have ever done" and brought home a little Yorkie he named Fred. At a time when he could barely take care of himself, Garofalo said his friends openly wondered how he'd be able to care for another life.
They didn't have to worry. Instead of adding a burden to an overloaded schedule, Fred gave Garofalo a new chance at life.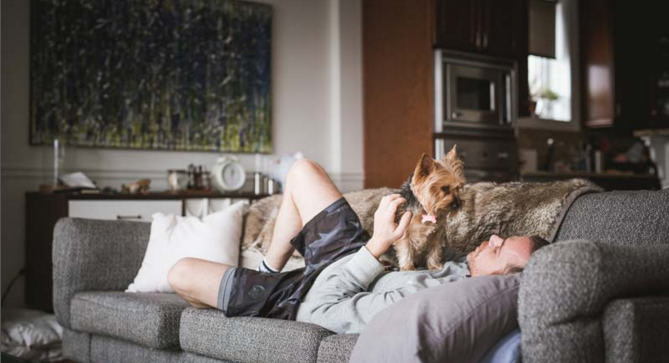 "I wasn't sure peace and joy were ever going to be possible again," Garofalo said. "Fred brought them back to my life -- an ability to laugh that I thought was gone forever. And he doesn't even know it, he's just sitting here letting me rub his belly."
Garofalo and Fred's story is special, but it's not unique. Research shows dogs really do have healing powers, including the ability to lower our stress levels, decrease our cholesterol levels and cut the number of visits we make to the doctor each year. While there isn't specific research about the benefits of dog ownership for those living with HIV, anecdotally, dogs can help with things like self-esteem and even medical adherence.
Award-winning photographer Jesse Freidin has captured these healing powers of dogs. He's focused mainly on the human-animal bond and has dedicated the past two years to photographing dog owners living with HIV for "When Dogs Heal," a project that's part of Garofalo's charity efforts.
"[I wanted to] tell a story about HIV that hasn't been told before," Freidin said, explaining this side of the story is about "joy, love and survival" rather than stigma and marginalization.
"The only way we can changed peoples' minds and ... have a contemporary understanding of this illness is to tell a new story about it."
"My goal as an artist is to reinterpret how we view HIV," Freidin added. "To move away from the stigma and the blame and the fear and all of these things -- they're so outdated. The only way we can changed peoples' minds and talk about survival and have a contemporary understanding of this illness is to tell a new story about it."
So far, Freidin has photographed about 30 people with HIV whose lives have been changed by their dogs. "It has been a real challenge to get people to come out for the shoot," he said. "We've had a lot of interest, but we want people who are ready and willing to tell their story. It takes a person who is out about their status and open to talk about some dark moment in their lives."
"When Dogs Heal," which is partially funded by Fred Says, is set for an opening reception on Tuesday, Dec. 1 in Chicago and another in New York City on Thursday, Dec. 3. The project is entirely donation-based, and all money raised goes directly to funding healthcare for HIV-positive teens and the continuation of the photo series. You can learn more about and donate to the cause at wdhproject.org. View five stories from the ongoing project below.
Brad and Thor, San Francisco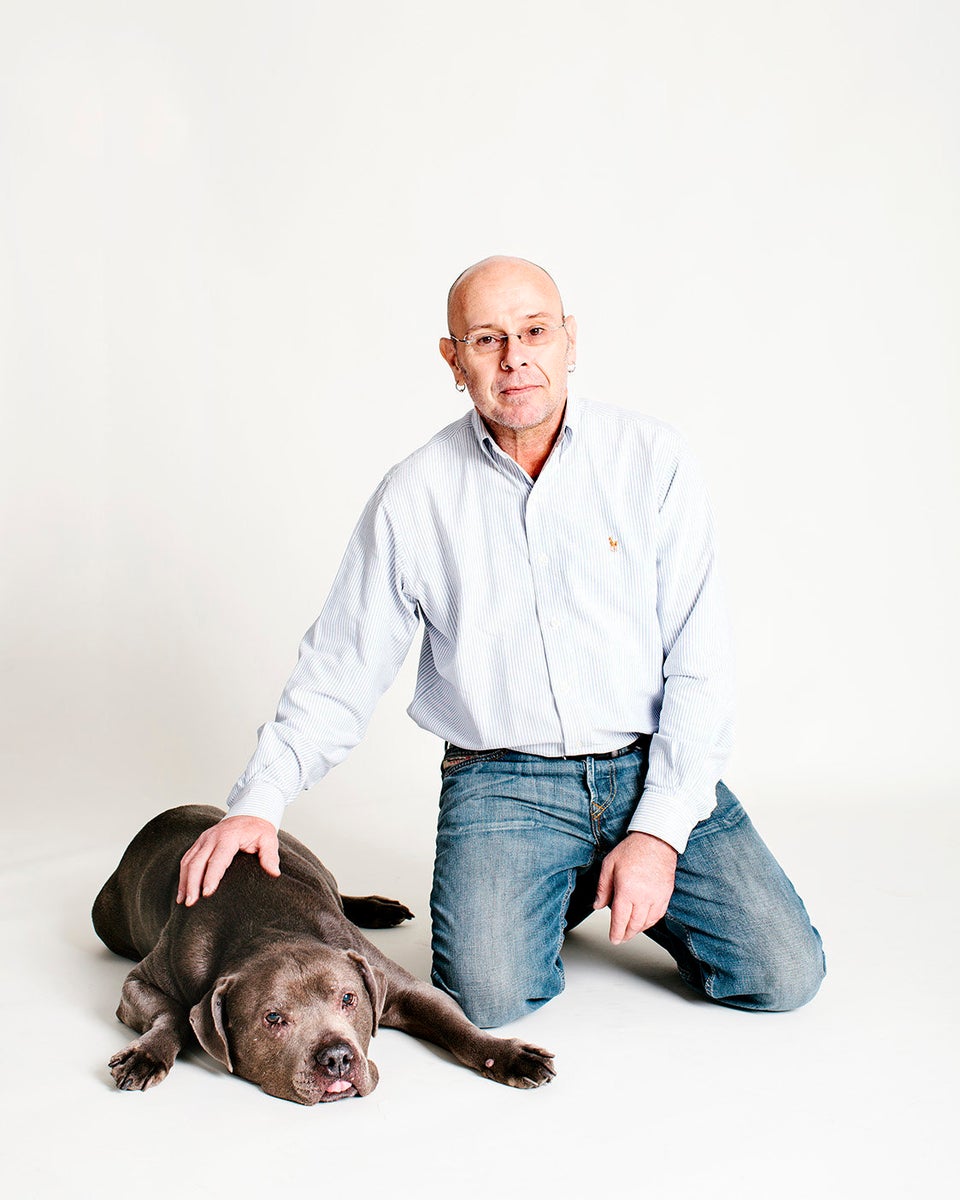 Paulo and Stud, Chicago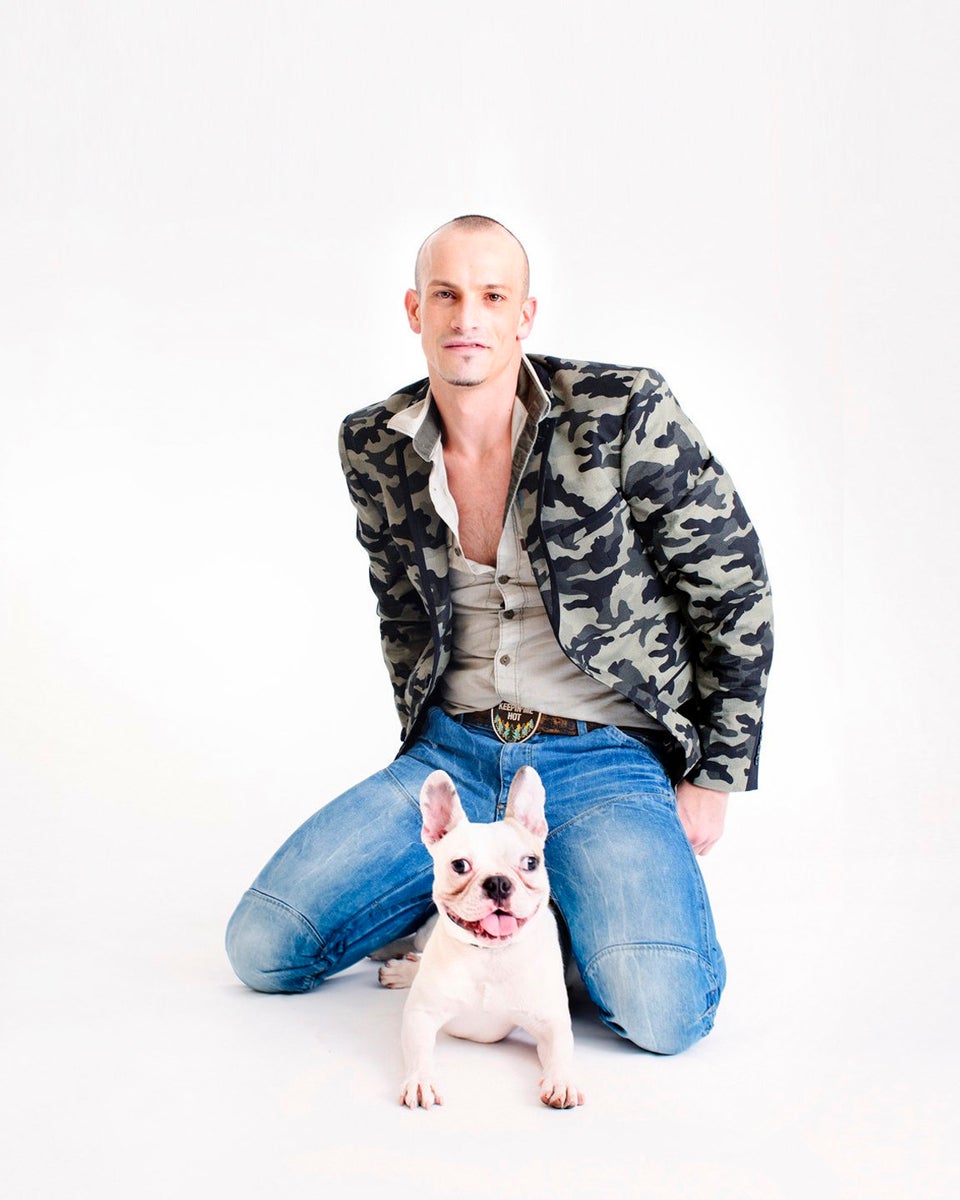 Sharon and Dulk, Los Angeles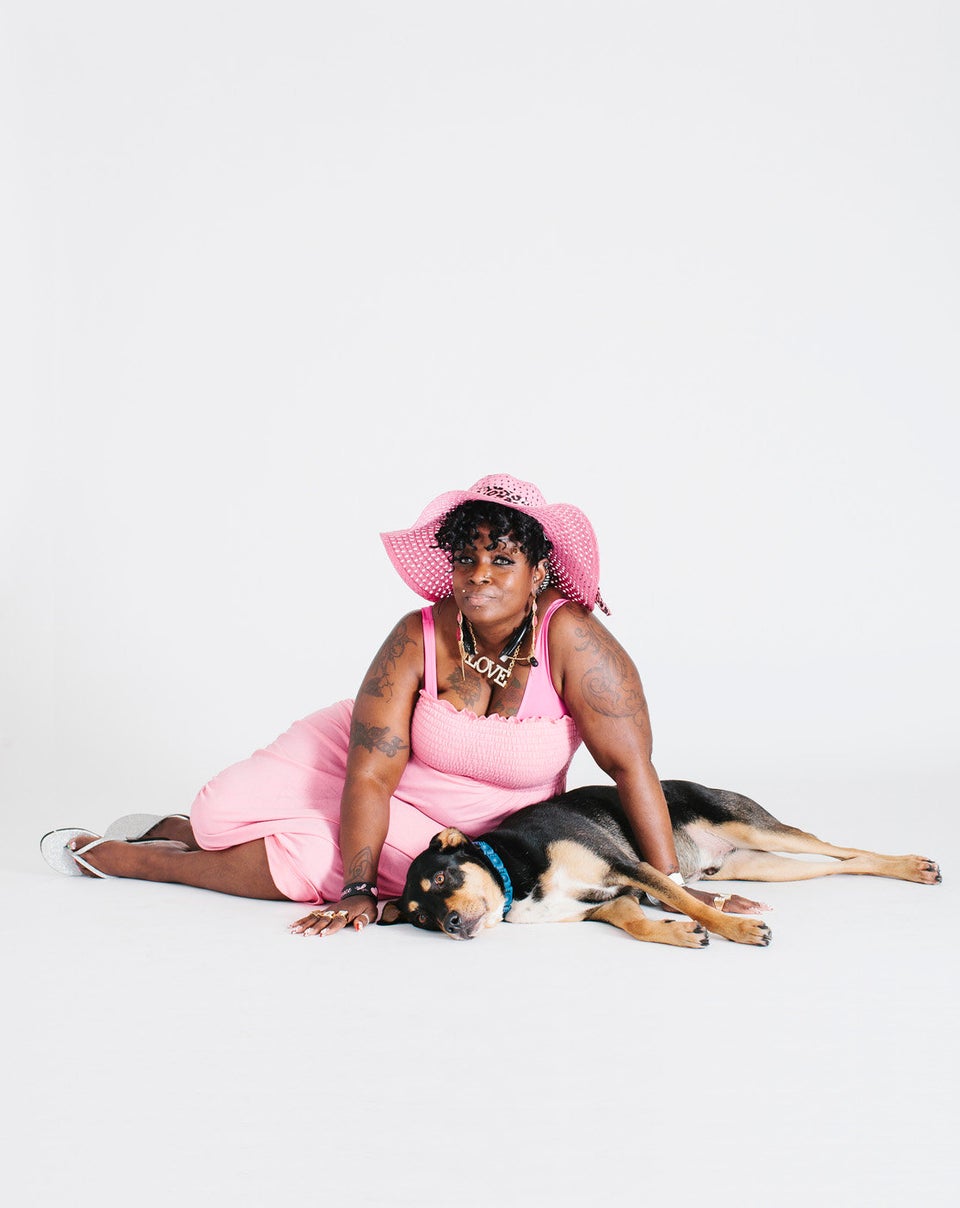 Steven and Hope, San Francisco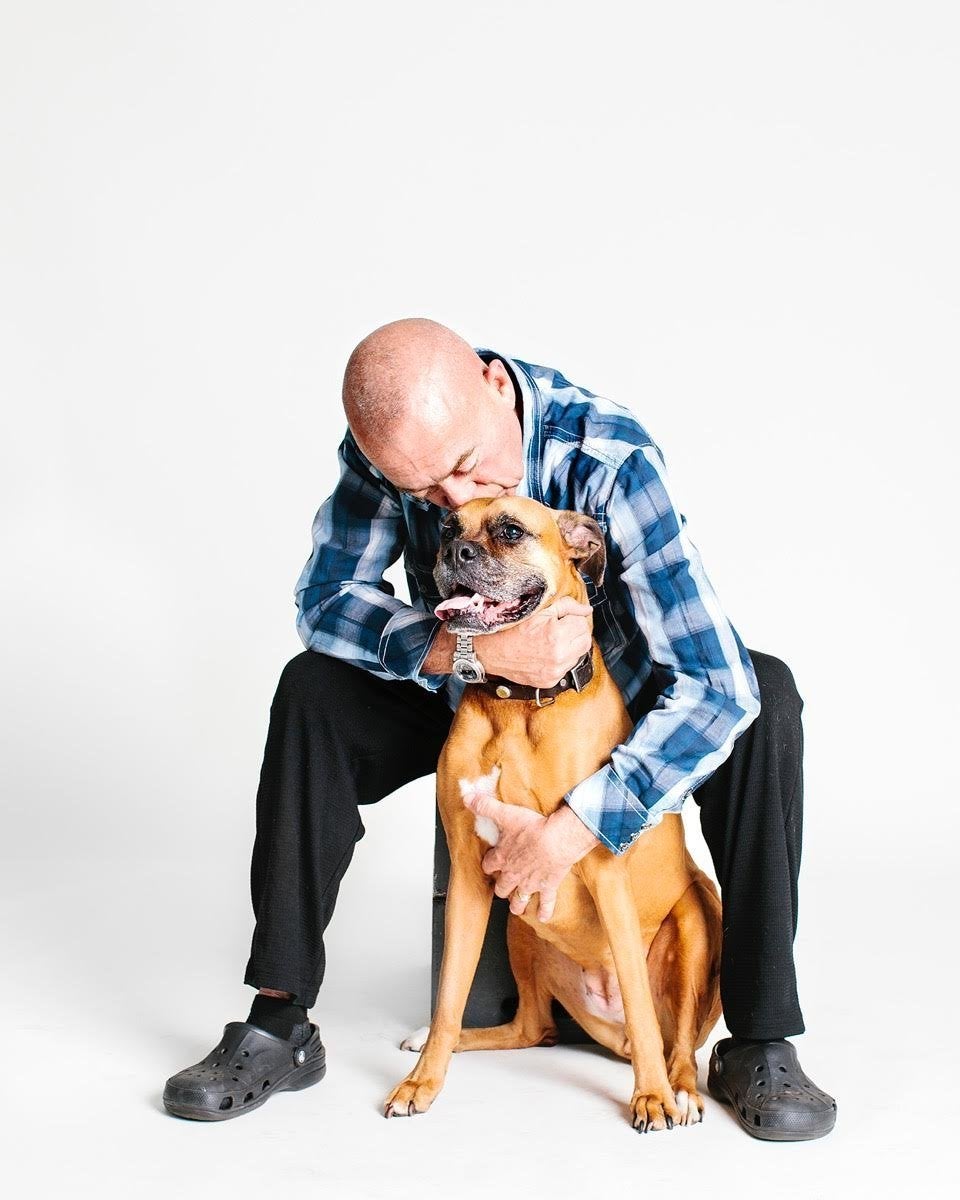 Tremaine, Rockee Balboa and Madam Russia, New York City