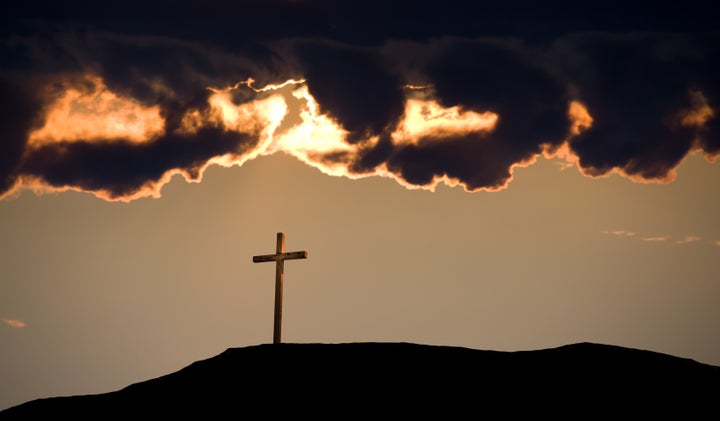 I didn't attend church at all last week -- not even on Easter. What kept me away may have brought me closer to the heartbeat of faith.
Absence from church is uncharted terrain for me, particularly at this time of year. I cherish the rituals of Holy Week, the Christian remembrance of Christ's extreme suffering in his final days. Each year, they transport me afresh into the deepest truths of my faith tradition: the boundless love of God, the depths that God, dwelling in Christ, would plumb for us.
All that death and suffering, however, makes for an intense week -- and this year had too much intensity of its own. Many of my friends have lived through excruciating situations, from the loss of a bitter custody battle to the loss of a loved one to suicide. A situation at work had gone achingly wrong, leaving me with a profound sense of failure.
And then, on the Wednesday of Holy Week, came the news that a close family member had fallen seriously, life-threateningly ill.
All of this left me unglued. There was no room for the additional suffering of Holy Week, let alone the typical joy of Easter. And so I abstained from church. And I clung to the only shard of faith that still made sense: an emerging picture of the suffering Jesus that I had heard of, but never really known.
I think this picture has emerged for me because it is visceral, and visceral is the only level on which I can experience anything right now. Everything gets filtered through my own suffering. And when I see the suffering of Christ through my own suffering, I experience something different.
Think about the theology behind this for a second. The Christian doctrine of the Incarnation asserts that in Jesus, God became human. It means, in essence, that God suffered and died, just as we suffer and die. God was humiliated, just as we are humiliated. For at least a while, God's mission appeared to have failed, just as we fail.
And it is even more than that. Not only does God stand with those who are suffering. God also stands with those who are suffering and cannot return the favor. Whether I could drag myself to church made not one iota of difference to this solidarity.
In some ways, it must be this way for this God to have meaning for us. How many billions of people simply cannot respond because they are too heartbroken, or too ill, or too hungry, or too ravaged? The answer, I believe, is all of us. At one point or another, we all, as the Gospel of Luke says, "dwell in darkness and the shadow of death."
So the sad news is that in the depths of life's wreckage, we have nothing to give. The good news is that, at those times, God requires nothing. God is simply there, as the One who has suffered as well.
And that, in turn, enables us to stand with all others who are suffering. At that moment, as in few others, we experience our oneness with everyone. Once we have been there, and known this solidarity at the core of our being, our capacity for compassion flourishes.
When I think of people with nothing left to give, my favorite saint comes to mind. Beset by the ravages of tuberculosis, Thérèse of Lisieux endured the last 18 months of her life with the complete absence of any sense of God. This young woman so wildly in love with Jesus questioned the very roots of her faith. Yet her idea of prayer, in its utter simplicity, seemed ideal for her and others with nothing left: "For me, prayer is an aspiration of the heart, it is a simple glance directed to heaven" ("Story of a Soul," p. 242).
Sometimes that glance is all we have. Sometimes we do not even have that. Even then, even there, at the edge of the abyss, God stands with us. And the reason God can stand with us is because the divine self has looked into that same abyss. So God's compassion for those at the edge is inexhaustible. If you can take nothing else with you into the "valley of the shadow of death," you can take that.
Calling all HuffPost superfans!
Sign up for membership to become a founding member and help shape HuffPost's next chapter