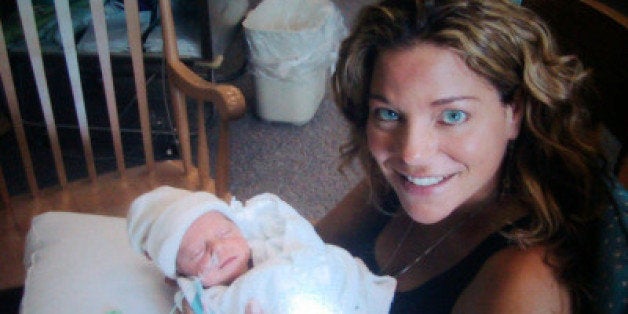 Yesterday was World Prematurity Day.
My daughter was born eight weeks early during the first week of August in 2002. She weighed less than 4 lbs. and was so minute that the feeding tube carefully but obtrusively threaded through her nose took up half of her jaundiced little face. But even back then the NICU nurses called her "feisty." It would be four long weeks before we could finally take her home with us. And even then, she remained tethered to a portable heart monitor that kept us on constant edge by emitting a blaring BEEP every time one of her ledes came loose or worse--when she mometarily struggled to breathe.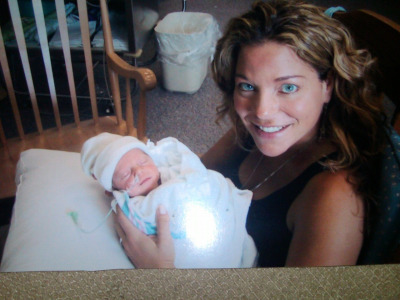 Leaving the hospital without your newborn is a special kind of hell. The kind where you spend hours wandering aimlessly around the house, staring at the freshly painted nursery and brightly colored Gymini and all the other temporarily useless baby gifts, trying to figure out what it is you are supposed to be doing. The kind where you wake each morning with a racing heart and blindly reach for the phone to call the NICU without even stopping to put your contacts in, exhaling only once you've been assured your kid is still alive.
Thirteen years later my daughter has grown into a happy, healthy teenager. But sometimes, as I watch her singing or dancing or just hanging around watching Netflix with not a care in the world, it will all suddenly come rushing back. The sadness, the fear, the feeling of complete and utter helplessness.
To this day, I remain completely in awe of the amazing team of NICU nurses who took care of her back then as she fought her battle. The ones who watched over her in her plastic incubator. Who skillfully replaced her feeding tube and rearranged the ledes on her chest. Who held our hands and assured us, as days rolled into weeks, that everything would eventually be ok. Knowing our girl was in the care of these incredible women, these angels on earth, made it so much easier for my husband and I walk out of the hospital together--but still very much alone--at the end of every night.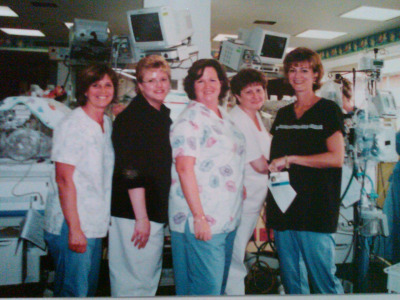 I was working as a beauty editor at the time, writing about lipgloss and glitter eye shadow.
These nurses were saving babies.
Kathy, Michelle, Nancy, Maureen and Kendra.
You guys are true heroes.
And I just wanted you to know that we haven't forgotten.