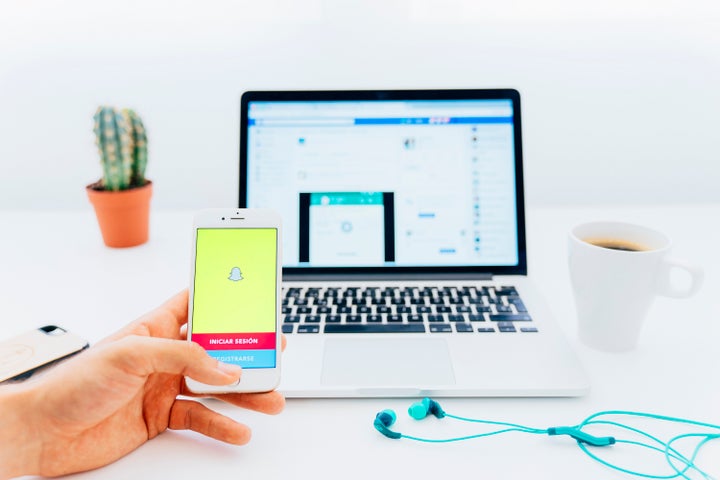 Historically, marketers have focused on creating timeless content designed to generate engagement for months on end, but that's starting to change. Recently, more and more marketers are shifting their focus towards ephemeral content with a short shelf life.
According to Megan James, content strategist at native ad network MGID, the recent shift is due in large part to the increased popularity of social platforms that distribute content in a "story" format. Snapchat pioneered the idea of ephemeral content in a story format, and Instagram quickly followed suit by launching its own stories feature last year. "We used to be so focused on producing evergreen material, but social platforms that distribute topical content in a story format have proven that short-lived content thrives," said James. "This shift is also proliferated by the continued increase in smartphone usage. When you're thinking mobile-first, you inherently think of content that can be digested quickly."
In addition to being easy to digest, ephemeral content also appeals to consumers because they know it won't be around forever. Fear of Missing Out, otherwise known as FOMO, has become a wildly popular term used by millennials, and the idea of creating ephemeral content plays right into it. "Because this kind of content has a short shelf life, it is highly relevant and enticing for consumers to engage with," said Eric Dahan, co-founder and CEO of influencer marketing agency Open Influence. "It's similar to a limited-time offer at your favorite store. You know it's not going to last forever, so you're more motivated to jump on it quickly."
Open Influence executes global influencer marketing campaigns for top brands across all industries, including Disney, H&M and Honda, and the companies it works with are quickly embracing the story format. Dahan reports that of all the campaigns Open Influence has run in 2017, 22 percent have leveraged Instagram stories. It makes sense that ephemeral content in a story format works well for influencer marketing, as consumers are accustomed to checking their favorite celebrity and influencer accounts frequently so as not to miss out on a story before it disappears forever.
While developing topical content, brands should also focus on video, as the number of digital video viewers is projected to reach 2.15 billion by the end of this year. MGID recently launched a Native Video Recommendation product that enables advertisers to integrate video into content recommendation widgets on both desktop and mobile. Native video recommendations powered by MGID blend in seamlessly with a publisher's existing recommended content, with a play button overlaying a thumbnail image to clearly denote video content. When a consumer clicks play, the video expands to full screen on the same page and will continue to play other videos on a loop until the consumer exits out – similar to how Instagram will continue to show stories on a loop until the user exits out.
Generating a consistent stream of short-form, topical content requires planning, but if you can put together an editorial calendar and stick with it, you'll be surprised at how quickly you can grow and engage your target audience.
Related
Popular in the Community