Yanina, you are a mature successful woman, you are the one who created the World Communication Forum together with the Global Award - Communication for Future. You, the counsel of the humankind integrity beyond borders and political systems you have suddenly engaged in gender issues. Are you losing interest in the half of the humanity?
Me: No, not at all. I do love and appreciate men and I believe in humankind. The creation of Women Influence Community Forum is the logical extension of my quest for resources to develop the values of humanity. Anyway, I had no choice, Miss Gabrielle Chanel knocked at my door..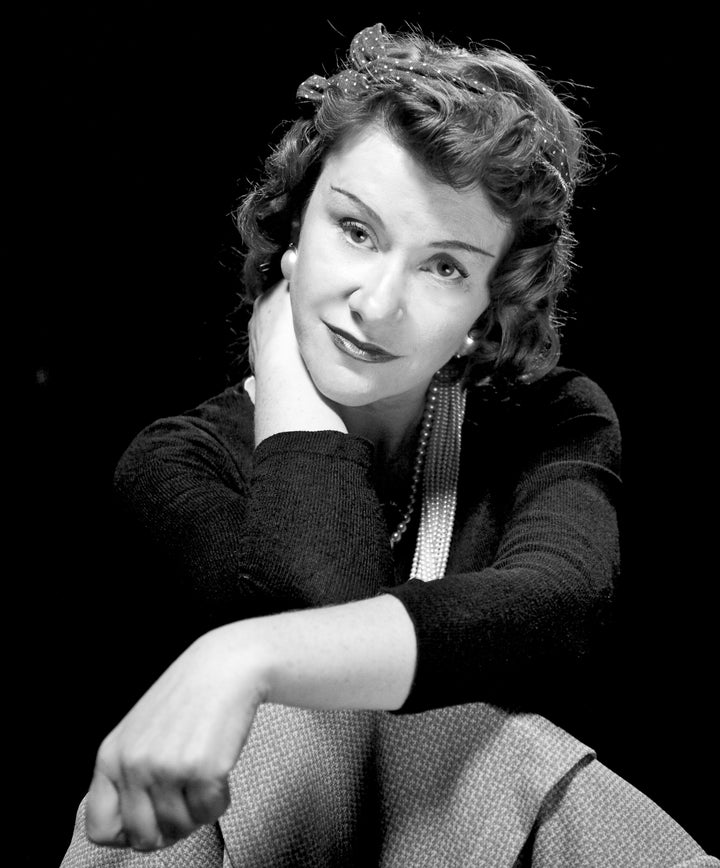 Me: Literally! About one year and a half ago, a good friend of mine sent me a photo of Coco Chanel laughing via FB messenger leaving a comment, "I wonder who reminds me of your smile?". Two weeks later, one more person sent me a picture of Mademoiselle, saying, "You are looking the same". Finally, I came across an article about the end of the reconstruction of the legendary Ritz Vendome. At that time, I had just closed one of the Global Communications Forum sessions in Davos. I felt completely exhausted, both mentally and physically. I needed some inspiration, some existential advice that would switch me to new meanings and insights. I could have not imagined how far it would have let me go... In the meantime, I opened the last autobiography of Coco. I was touched to the heart by sincerity, genius, courage, pain and kindness of Mademoiselle. Never before I bought books about Coco, wore clothes or accessories of the brand, neither hats nor brooches. I passed near the "Ritz" in Paris without any hesitation... Yes, it's hard to believe how things have changed since hardly a year now.
Can you describe briefly your understanding of Chanel's personality?
Me: It was hard to me to single out the understanding of the dominant ways of Chanel influence and my total fascination for her personality. She left the so significant traces in the world as an artist and as a professional, and as a Muse. Still, exploring her biography especially autobiography, I realized that she saw a lot of potential in a woman: to be independent, to earn as much money as she needs, to spend them as she feels. It was one of the main priorities of her life. I was struck by her frank confession that, by providing significant financial support to the Diaghilev ballet, she not only showed her admiration for talent, Art but above all this she felt satisfied knowing that she could afford to spend a huge amount of money without requiring them in return, that she was a philanthropist. For me, she is the Entrepreneur, because of her capability to take risks, because of her vision and self-belief. At the same time, desire and talent to have so much money. I realized this very clearly reading texts, interviews and watching videos.
At the beginning, I thought that this meeting was necessary for my personal development, because I have not yet learned how to make money my family and I need. However, it turned out that it was a beginning of a genuine mental and social process.
What stage of the process are you now?
Me: Realizing the influence of Coco Chanel on the world and Entrepreneurship I found five ways of influence more: Professional, Mother, Creator, Citizen, and Muse. The first time we talked about women's influence in this context happened in March 2017, in Geneva. Fascinating talk with 40 women from 18 countries. I was convinced once again that cultural, age-related and professional differences do not work against women's understanding of each other. We need only a small shift of focus so that the energy and even happiness from the process increase.
The first global Women Influence Forum will take place on September 20 in Ritz hotel, Paris. The mythic place where Mademoiselle Chanel felt as at home for 35 years.
Women Influence Forums will be held in 5-8 countries in 2018. We even know the date of the Forum in Russia. It is March 5, 2018.
What do you bring new to the understanding of women's influence? There are many different events about/for women all over the world.
Me: We really want women to ask themselves: what do I do? Why am I here? Am I an influential woman or not? Or else, influential women are only those who have some important place in the social hierarchy. Here they are on the magazine covers, in ratings, going to some conferences, and what about me? Do I influence the world? I believe that for most women who ask themselves that question, the answer is Yes, I do. The live journey of my loved ones depend on me, I have ideas, I want to develop them, I have an idea how to make people happier. I know how to become financially independent and to have money, resources and strength to put into life my projects.
Therefore, the influence is the application of activities, efforts, thoughts that change the objectivity of what is happening. At first view, nothing's brand new. However, in the modern world there is a stereotyped understanding of the influence and influential people. It is associated with the social hierarchy. In the social hierarchy there are people who have, let me say, the resources, whether it is money or position in the system, which allow them to make big decisions, and, ultimately, to provide greater impact. The results are usually digitized: the adoption of laws in Parliament, membership in political parties, the number of voters, place in the Forbes list, etc. It is a kind of quantitative-hierarchical understanding of the influence. A powerful woman is a woman, whose influence is also digitized. Nobody will call a mother of five children a powerful woman. Our understanding of women's influence is different. It is associated not primarily with quantitative perception but with quality. As soon as we are talking about the quality of the influence, we immediately find ourselves on the side of ethical ideas and human values that are simply impossible to measure in the quantitative way.
To quantify is a simple thing. A million of dollars, relatively speaking, will fit in the suitcase and it is quite an asset. It's not bad and not good, it's a million of dollars. However, how to measure a good deed or heroic act, or ideological influence, which allows people to hope, to create, to be free? As soon as we get into the ethical zone, a zone of understanding of the value of influence, we immediately find ourselves in a wider context.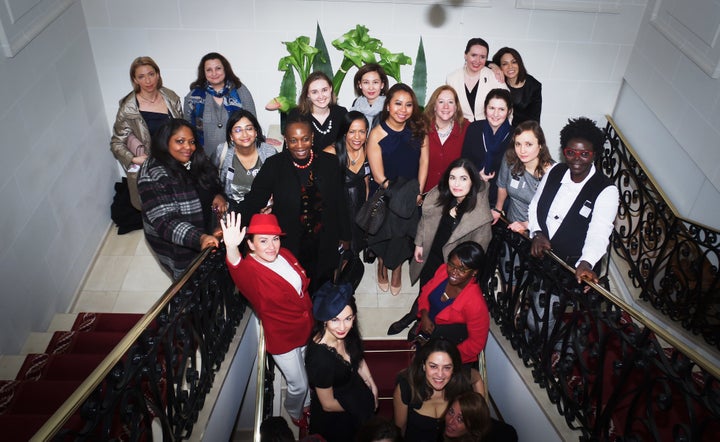 Comparing the quantitative indicators of the influence to the qualitative, do you compare the male and female world order?
Me: No in all cases. Note that we even have the path of the Muse, we explore women's stories of influence, which are realized through love, support, inspiration of others, and above all, in my understanding, men. Really, in the discussion of these issues, it is difficult to stay neutral; women have more difficulties, especially in the social structure. But usually we catch ourselves from opposition.
Our actual position: the main Resource is in the difference, not similarity, uniqueness, quality, not uniformity. Femininity itself can be a much greater influence than femininity that is hiding in men's clothes.
Is this opposed to the women's struggle for equality?
Me: As a supplement. Today, women's main agenda is to fight for equal rights. Absolutely sharing this great goal, I see, however, that in some cases it leads to a position where women are in a role of "catching up". In other words, the dominant part of humanity created for us a role model, including, influence, a role model of success, leadership, and we just need to follow these models and to catch up with them. I don't like women in a "catch-up" role. Although, again, I admire women who choose the struggle for equal rights. It is a kind of point zero, when social equal rights, access to resources of society, education, participation in making public decisions should be the same, because after all, we are one humankind.
I hope we will invite and hear at the forum the activists who are fighting for equal rights. However, something else worries me in this fight. Equal rights often lead not only to a woman in the role of "catching up", they inevitably arise such topics as women's leadership, success. Some models are not natural to us. They have been passed to women in a purely mechanical manner. Why women's leadership is to influence minds around the world? Maybe to inspire others, to delegate, to consult is the real resource! Maybe it should be called otherwise, and the woman who is a leader in the men's understanding, is not always influential. We know many examples when a woman fits into the process of leadership, and becomes the leader, remaining, at the same time, a very beautiful woman, for example. This is a kind of self-identification and authentication of this woman. However, it often fails and leads to a dead end and to the understandings associated with similarity of men and women, which do not develop neither women nor the society. I understand that, we'll meet often this position, but from equality to similarity, there is, in fact, absolutely gigantic and, at the same time, very close interval. We can already see women who prefer to abandon the traditional female ways and resources, such as a beautiful role model of inspiring, charismatic woman, weak in something, woman creating an atmosphere of lightness and happiness. You say that this is the same "girl" who only wants dresses and wants nothing to solve? No. Absolutely not. These are resources of femininity, of beauty, a resource of love, and if we add to this the equal opportunities and rights, then it will be only multiplied. It's not even the amount, it's a blast. Women somehow believe that they face a choice: you either "girl" or you are, after all, begin to act in a "male type", a fight for equal rights to realize themselves often leads to failure, as I said.
Returning to the theme of "Yin and Yang", I should mention that I practice the art of Tai Chi since 25 years. Therefore, between "Yin" and "Yang" there is a border, which in fact is not. This zone between "Yin" and "Yang" is called the Supreme ultimate (The great limit) or "Tai Chi". And we understand that Yin and Yang are not just male and female, but the basics: basics of energy, basics of the human and natural world. Of course, we are above all interested in the human.
And it's not just "male" and "female" but "male" and "female" together as well. In our context, it is important that this Supreme ultimate of masculine and feminine energy, a balance between "Yin" and "Yang" exists and, at the same time, it is not, because there is always some overflow. Now, symbolically speaking, this area has become a gray, you know? It is not white, not black, and not "Yang" is born in "Yin" or "Yin" is born in "Yang", there is now some gray area where the gender and differences are rather erased. Moreover, this is one of the negative effects of a fair struggle for equality. Therefore, we want to supplement the agenda of the equality with the agenda of differences. Because one of the conditional "dangers" of equality, is the similarity, resembling. We are talking about the differences between our potentials as a resource, the difference of male and female as a resource. I emphasize again, how much I respect and love women who in any form fight for equal rights and inspire other women and make us stronger.
Who is a 100% powerful woman in your model?
Me: Simple and tautological: a Woman who influences. No matter she tries or she is realized in one or in all the 6 ways of influence. The most important thing is the quality of the changes that it brings. Our goal is to make this influence more public so that more women slightly shift the focus of reflection on their life and ontheir activity. It is not necessary that women try to catch all. She can be only the Creator. Marina Abramovic, for example, with her creativity, said: "I am the Creator, I change the world through creativity, I create the new expressive forms for understanding humanity their problems and their possibilities." She consciously refused motherhood, and then by necessity she became an entrepreneur, although she could live without it, too. That's absolutely authentic 100 % Creator. Very sorry that she cannot come to our Forum because of her very tight agenda, but we are now negotiating about the year of 2019.
Alternatively, look at Gabrielle Chanel. It is a sample of an entrepreneur, but she had never been in a "catch-up" role. She always created her own value system. She knew exactly what a woman needed.
How many revolutions she initiated, how much she influenced the perception of a woman, bodily, mentally. She never had any children of her own, but she realized her influence as a mother also by raising her nephew and taking a significant part in his life. In addition, she was a huge philanthropist, a very influential philanthropist. I have already said that without Gabrielle Chanel neither our forum nor our Community would have taken place.