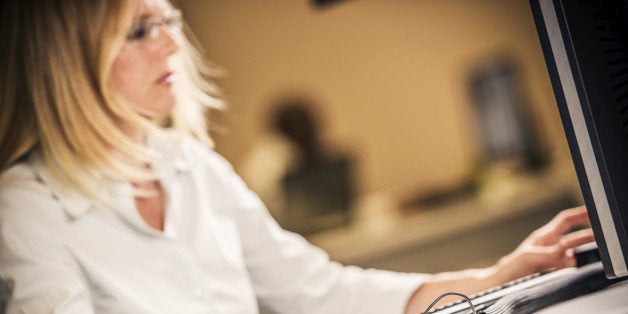 A coaching client of mine was recently laid off. There were at least a few contributing factors, but one that came up repeatedly when they let her go was her other job: parenthood. The HR director cited an instance when she took a call from her son's school and abruptly left a client meeting. (It was the school nurse. Her son needed urgent medical care.) "This is probably for the best. It seems like you have a lot going on," she was told.
On a call this week, she told me about another colleague with a similar story. She left an eight-hour client focus group for two 15-minute breaks so she could pump for her 8-month-old. A client representative complained and now she's training her replacement. When she's done, she'll probably sue.
Twenty-four hours earlier, I had been on the phone with a client who had been trying for over a year to negotiate a work arrangement that would allow her flexibility for childcare. Her request was repeatedly denied, both by her direct manager and HR. Only one partner in her company had a long-term flexible work arrangement, and she was asked to justify it every pay period. After my client's one-year review, despite her outstanding performance, including helping to secure a multimillion dollar contract, her carefully crafted request for flexibility was denied. She was passed over for bonus. She would effectively be making less than she had the year before. On paper, the company was family friendly, but in practice -- not so much. This client is now in negotiation with another firm. The new job would afford her the time and money to cover childcare for her kids. In her current position, the cost of childcare and additional coverage -- in the absence of flexibility -- requires her to dip into her savings.
I work with some companies that support employees very well. I also know that many companies, even those ranked among the best for working mothers, are anything but friendly in reality. I have heard dozens of cases where clients have sued employers for violating the laws that are set up to protect them. The majority of these women won their cases, but terms of the settlement preclude them from talking about it.
These stories come from the women at the top of their fields. They have advanced degrees, they are committed to their careers, hard-working, driven for success, and they are also engaged parents. The system is not set up for them to succeed.
Hearing these stories all the time can be frustrating. Instead of filing them away, I decided I wanted to hear more. I sent out a request to my extended network: if anyone has a story about how a supposedly "family friendly" company was actually hostile to working parents, please contact me.
In 48 hours, I got dozens of responses:
One woman posted that her HR representative promised to support short-term disability and leave under the Family Medical Leave Act while she was pregnant. The offer was retracted after the baby was born. Apparently, the HR representative didn't have the authority to approve the terms he offered.
A woman who was on a work-from-home schedule she never requested (it was recommended by her boss) was subsequently let go because, despite her outstanding performance review, her schedule "wasn't meshing well with the rest of the staff."
I heard from a lawyer who was among the few women at her firm to make partner after having kids. Once she hit that milestone, she saw the work quickly dry up. She ended up leaving the firm and her partnership behind out of frustration.
A nurse at a well-known hospital described getting flak from her supervisor almost every time she need to pump. Colleagues were constantly knocking on the door, asking when she would be done. While waiting for HR to approve her transfer to another unit, she reduced her pumping to twice a shift. By the time her son was 5 and a half months, she couldn't produce milk anymore. "If there is one thing I could change in my almost four years of parenting, I would have gone to HR and put my foot down about providing milk to my son."
One 40-year-old Senior Vice President of a bank returned from leave after her first child to find that she now had to complete a weekly timesheet. She hadn't been asked to do that in 20 years.
A senior leader frequently worked nights and weekends in her position. She was told that, in exchange for leaving at 3:00 once a week to be with her 10-month-old, she would have to take a pay cut.
These are the women who followed Sheryl Sandberg's example and have "leaned in" as far as they could. They are pushing ahead and aiming to break the glass ceiling. Too many of them find it's just not possible after having kids. It's clear that corporate policies and family-friendly legislation are only part of the picture. It's culture and management that need to change.
There's no easy fix. I tell my clients that they can't wait for their company to anticipate their needs. They should speak in terms of their added value and work outcomes. Still, it's a steep uphill battle for working parent employees.
I can hear the desperation: "The truth is I shouldn't have chosen this field and had kids. I wish I had known that before I trained for it."
Can I honestly tell my daughter and her friends that all professions are open to them? Can women really pursue whatever profession they want, without considering a possibly inevitable dead end? Are there some professions that are just not compatible with the decision to be an engaged parent?
The stories keep coming. Now I want more. I want to identify the companies that "walk the walk" for working parents.
Is your company really family friendly? Anything but? Beyond good policies for leave and flexibility, what makes a company family friendly?
Share your stories with me at rachael@reworkingparents.com. All responses will be kept strictly confidential.
Like Us On Facebook |

Follow Us On Twitter |

Contact HuffPost Parents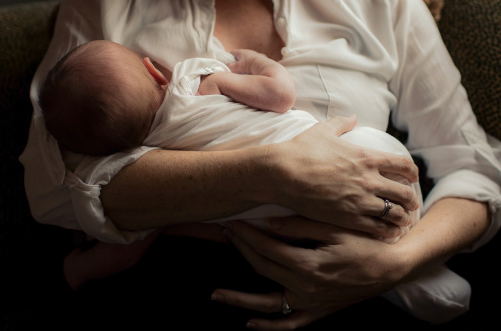 15 Children's Health Studies All Parents Should Read
Related