Nearly 18 years ago my husband and I welcomed our first child into the world. Just two years later I gave birth to his sister. Eight days after her birth, I said goodbye.
Emma was born on March 9, 2001 with multiple congenital heart defects. She died on St. Patrick's Day 2001. As I write this she would be celebrating her Sweet 16. Her brother, Luke, will celebrate his high school graduation in May.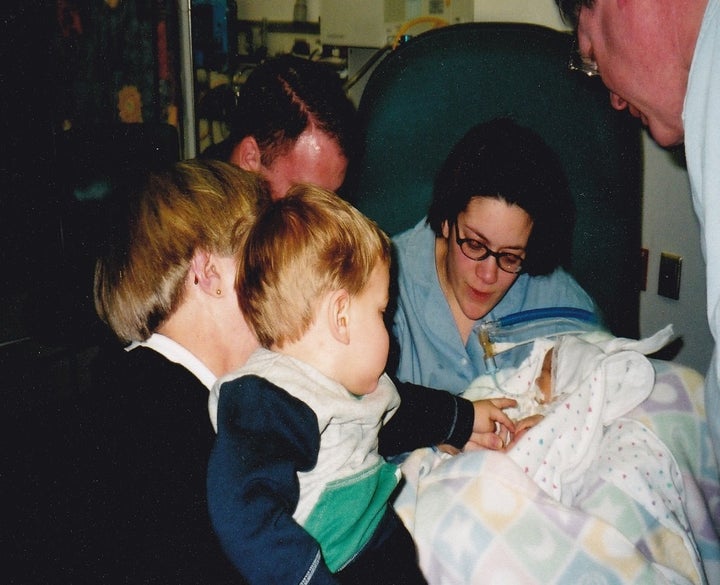 Emma was born with multiple congenital heart defects. Her heart was incompatible with life. While putting her on a heart transplant list was presented to us as an option, it wasn't the right choice for us. She wasn't a good candidate—she was fragile, having been in congestive heart failure in utero and not breathing on her own. Choosing to put her on a transplant list meant the possibility of taking a heart from an otherwise healthy child. Ours was not. It felt like more suffering, and even if the transplant was successful Emma's suffering wasn't over. She would need a new heart every 10 years for the rest of her life. We believed we would be choosing a life of hospitals for her and for our family. The desire for a normal childhood for Luke, who was just 18 months old at the time, weighed heavily on our minds. On St Patrick's Day 2001 we removed the tubes and wires and machines. Our baby girl died peacefully in our arms, her suffering over.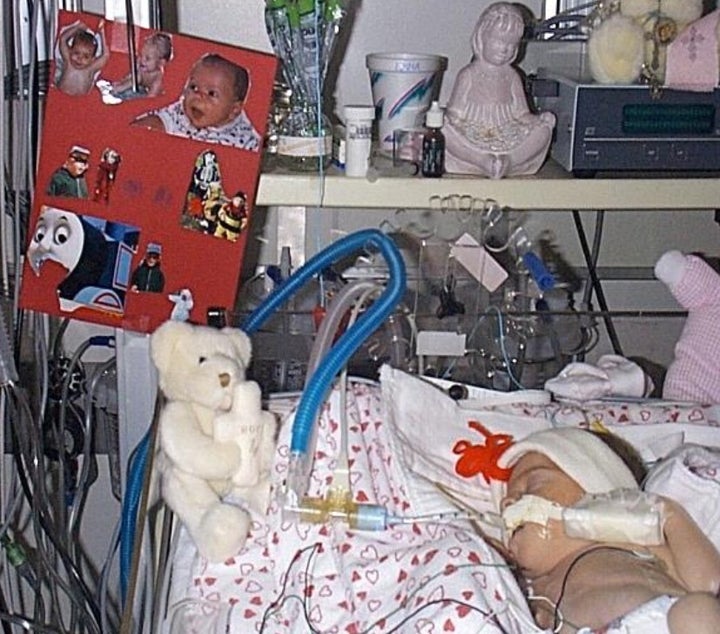 So here I find myself, sitting in this emotionally complex place, on what would have been her sixteenth birthday. The dichotomy of emotions couldn't be more distinct. It's the saddest time of the year for me, but I don't have time for sad. One minute I feel as though I should be delivering flowers to her grave and the next minute I'm overwhelmed with senior year things. I know I should be flipping through old photo albums to find pictures for Luke's open house only to find myself wrought with guilt over the mementos from eight days with his sister that still sit sealed in a plastic container sixteen years later, waiting for her momma to find the courage to go through them. I find myself so overwhelmed that I do nothing.
My emotions have been muddled for months. Luke's senior year has been full of the "lasts"—the last dance, the last show choir performance, the last spring break — the things that I watch other moms tearing up over. And then I don't. And I feel guilt over that. Because I'll miss those things. I'll miss watching Luke enjoy high school. I'll miss watching him do what he loves. I'll miss his great friends. Yet the tears don't flow as easily as they do for the other moms I see around me, and I've spent a lot of time wondering why.
We talk a lot about goodbyes during a child's senior year. We talk a lot about endings. We talk about missing our kids when they go away to college. I don't know that I "feel" those things the same way other parents do. It's awkward sometimes. I find myself smiling while others are crying. Someone will ask the proverbial question, "Aren't you going to miss him when he goes away?" I'll answer, 'yes,' and then ponder the question over and over in my mind. Because, to me, he's not going away. Emma went away. Luke's going to college. He's leaving one stage of his life for another that might be even better! These "goodbyes" will lead to "hellos."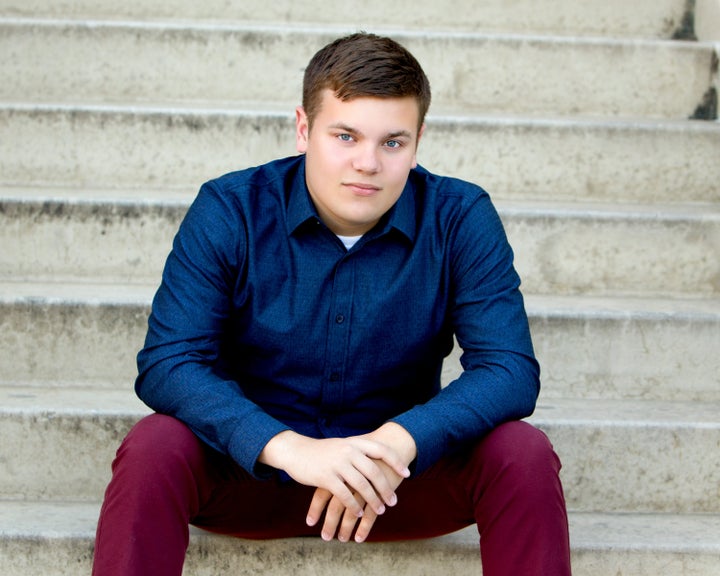 Sixteen years ago, my "hello" meant "goodbye." Nine months of anticipating life with my daughter were gone in an instant. I arrived in the hospital triage room, a naive young mom with a baby in my belly. I left a fractured soul with empty arms. For Emma there would be no hellos. No first steps. No first days of school. No first soccer games, dances, or dates. I'd never get to see her start school. I'd never see her graduate. No beginnings and no ends. Just goodbyes. Sixteen years later, I'm still saying them.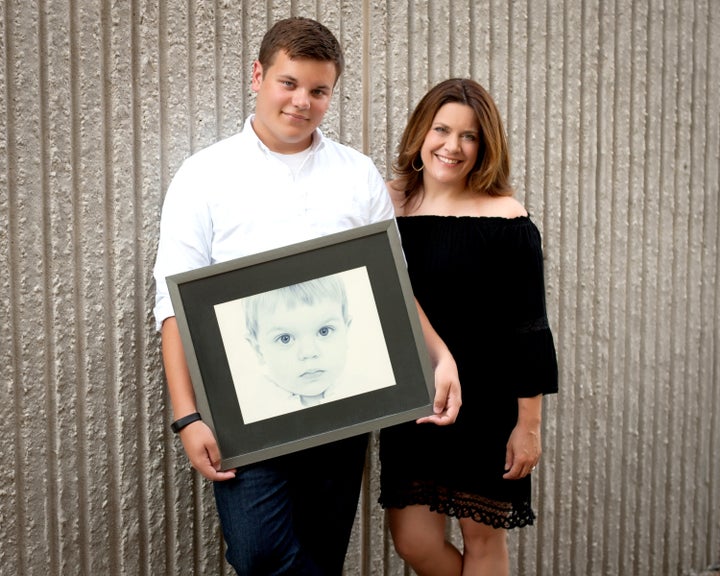 So you'll find me these days lurking somewhere between full-on sorrow and excited anticipation. Smiling at the "lasts" because they happened for Luke and crying because they never even began for Emma. I suppose one might say that's because I'm still a mom to both of them. One child who's ready to gain his wings and another who was born with hers.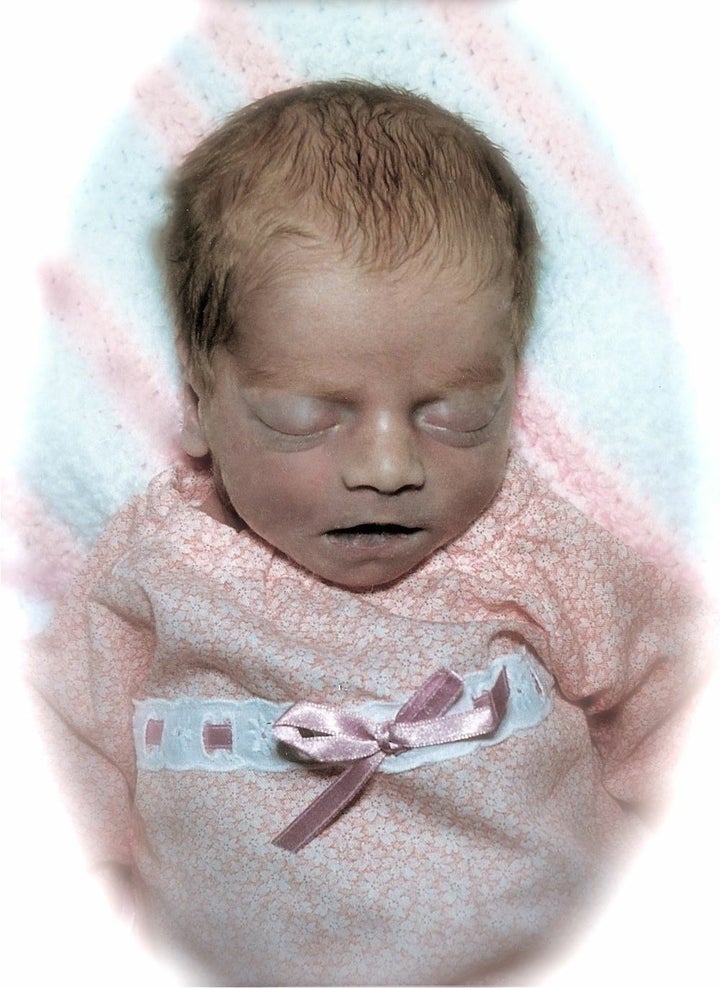 Kate Safris is a founding member of Healthy Birth Day, Inc. a 501(c)(3) nonprofit organization dedicated to the prevention of stillbirth of infant death through education, advocacy and support. Their public awareness campaign, Count the Kicks, teaches moms to track their baby's movements during the third trimester of pregnancy. This simple, no-cost practice has been shown to prevent pregnancy complications and even stillbirths. Since the launch of Count the Kicks in Iowa in 2009, the state's stillbirth rate has gone down by 26 percent. Count the Kicks is available free of charge to expecting parents via the free Count the Kicks app, available in the iPhone or Android app stores. The app is available in both English and Spanish.
Kate Safris is a busy mom to four children. She mothers Luke (17), Ali (14) and Will (10) in the more typical fashion — serving as chauffeur, confidant, cheerleader and coach. She is a mom to her angel, Emma, through her work with Healthy Birth Day, Inc. and the Count the Kicks Campaign. Kate lives in Johnston, Iowa with her children, husband Steve, three cats and two dogs. Kate is a part-time cheerleading coach and teacher, a full-time wife and mother, and a recovering perfectionist. She can be reached at safris.kate@healthybirthday.org.
Count the Kicks is funded entirely by donations. You can help us spread our life-saving message by donating to our cause or starting a fundraiser of your own. Kate recently created a 16-day campaign to raise $1,600 in honor of Emma Kate's 16th birthday and the 16 babies we hope to save every day in the U.S. through our Save 6,000 Babies campaign. All donations will go toward spreading the Count the Kicks message to expectant moms across the country.
Related