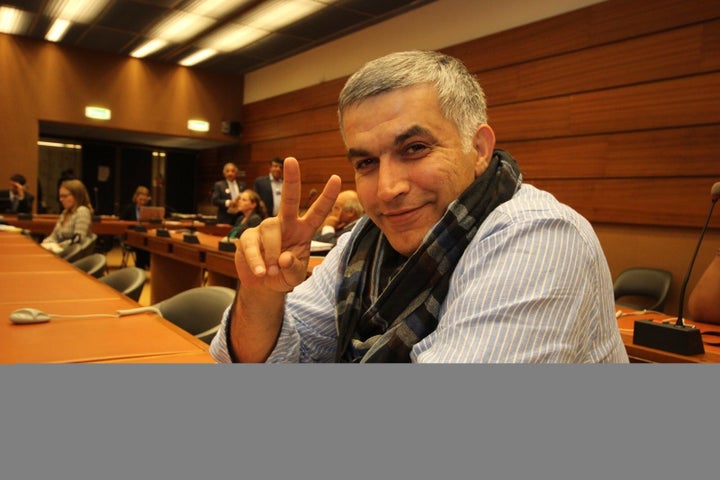 Repressive regimes think if they shut human right defenders in jail they will put and end to their work. They are wrong.
A new guide out today details a range of activism that human rights defenders undertake from inside prison - from writing media articles to advocating for fellow inmates to smuggling out information about abuses in detention.
Compiled from research conducted with Case Western Reserve University Law School Clinic, the guide is based on interviews with human rights defenders who spent time in jail.
From Azerbaijan to Bahrain to Cameroon, from Iran to China to Egypt, the guide offers examples of how activists in prison have found ways to continue their human rights work.
In Bahrain leading human rights defender Nabeel Rajab, arrested a year ago today, has managed to write several opeds from prison for The New York Times, Le Monde and other influential international newspapers. In Azerbaijan Khadija Ismayilova was also able to write from prison. She says she had five lawyers throughout her term in jail, and would give each a few sentences to remember. Then the lawyers would meet to piece the writing together.
In Egypt surgeon and activist Ahmed Said conducted medical exams and provided diagnoses to fellow inmates, who were often denied medical assistance by prison officials.
When Nasrin Sotoudeh and other women prisoners in Iran heard that fellow prisoner and rights activist Hoda Saber died from a heart attack during his hunger strike, they wrote to other men in the prison on hunger strike asking them to end the protest.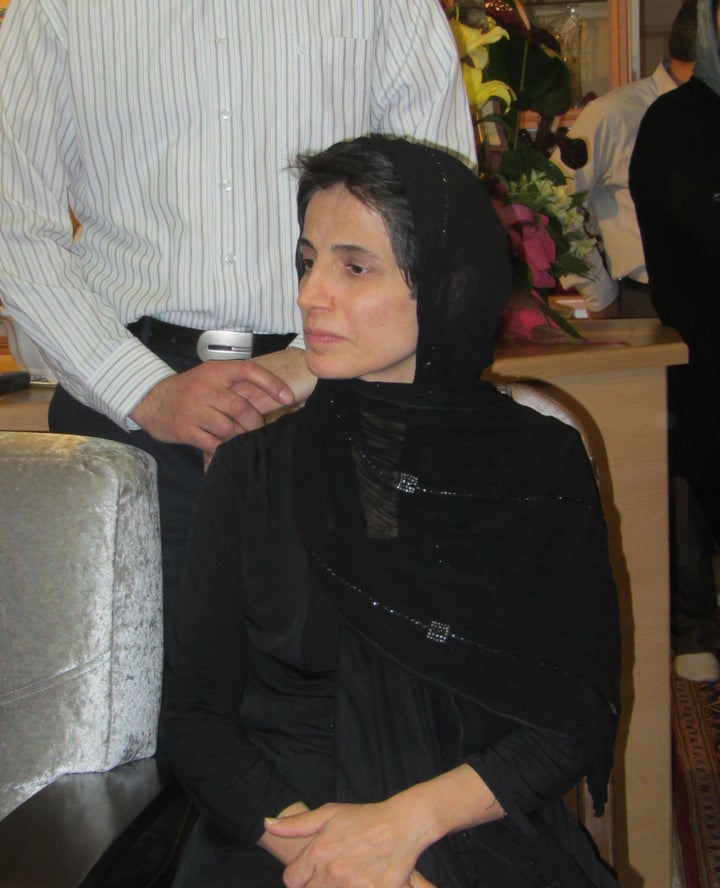 There are also examples of how activists practice self-care and using coping mechanisms to deal with the hardships of prison. Jail presents a new set of challenges for activists, including pressures on mental health, and attending to self-care is a prerequisite for effective advocacy in and out of prison.
In Iran Atena Farghadani coped by making art with improvised supplies, while in Egypt Ahmed Said and his fellow detainees distracted themselves from prison life by playing chess with pieces they made from soap. In China Peter Dahlin was kept in solitary confinement and interrogated in one of China's secret prisons. To keep his mind occupied he recited the lyrics to his favorite songs and did basic calisthenics exercises.
Ahmed Mansoor is a prominent human rights defender in the United Arab Emirates (UAE), winner of the 2015 Martin Ennals Award for Human Rights Defenders. He was detained in 2011, and is back in jail now. He told the guide's researchers how during his previous spell in prison he used his legal knowledge to educate his fellow inmates on the UAE legal system, and assisted them in writing defendant statements. He also helped prisoners who had been tortured to document their experiences, and gave fellow inmates contact information for international human rights organizations so they could publicize the abuse.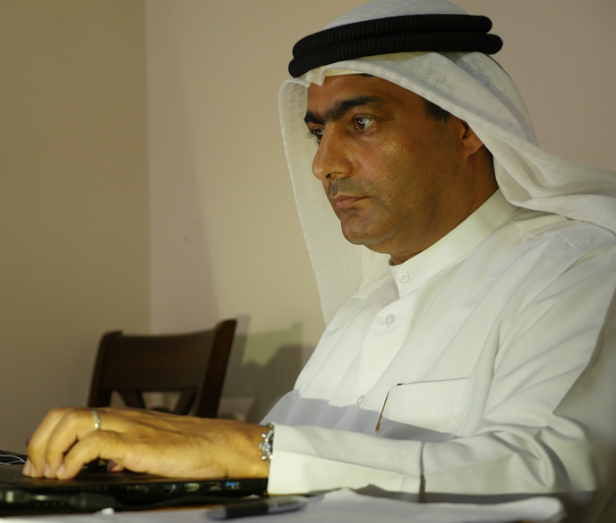 Other activists detail their approaches in dealing with with prison officials and informers.
It's not always possible for human rights defenders to undertake activism from inside prison, but even in the most oppressive regimes some resourceful activists have managed to keep working even when they've been jailed.
The brief guide shows some of the activities that are possible, and is aimed to be the start of a wider conversation. It encourages people to send in more examples of activism in jail, and to be used as a resource for human rights activists who might one day find themselves in prison.
Popular in the Community