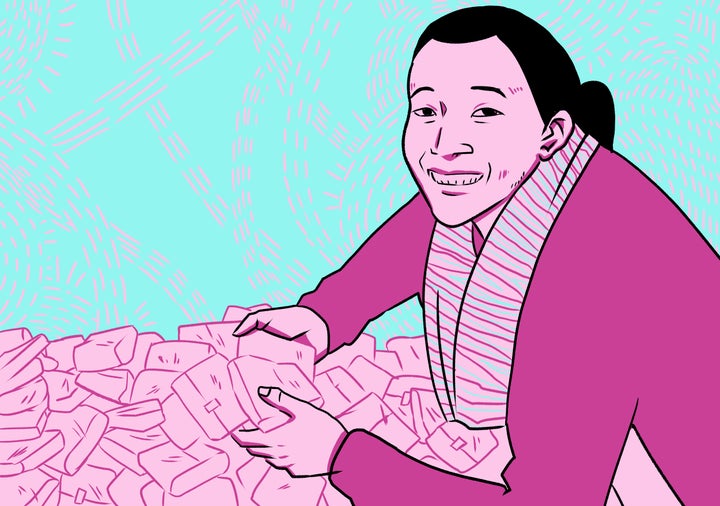 Dream job: Advocate for change
City, Country: Portland, Oregon, USA
Current job/school: University student, founder of a feminine hygiene nonprofit
Challenge: Preparation and tuition costs
In the spring of my freshman year of high school, I suddenly found myself "legally homeless." Over baked broccoli and polenta, my mother explained that we could no longer afford our home. Four days later, our belongings in storage, we moved into a friend's attic across town. My life was reduced to a backpack and a single suitcase.
Though I attended an exclusive private school on scholarship, I had no legal address. I had to give up dance and piano, take a job to cover expenses, and spend four hours a day on buses. Though I worked harder than ever before, I witnessed my grades dip and social life suffer.
My sophomore year began with a history class that focused on quality of life, exploring how financial stability, health and social relationships contribute to wellbeing. The class made me reflect deeply on the wizened faces of homeless women I saw during my long commute. I started talking with these women as they visited shelters and a local soup kitchen where I volunteered.
I learned that though I was legally "homeless" like them, unlike them, I was blessed to have physical safety, a supportive family and an educational community. I was shocked to discover an unaddressed need of the homeless female population: menstrual hygiene. These women told me of using paper bags, discarded clothing and toilet paper during their monthly cycles, all strategies that carry a high risk of infection and toxic shock syndrome. I began to purchase feminine hygiene products with money I earned through work to hand out to the homeless women I encountered.
My despair at my family's living situation slowly transformed into determination. As my family regained stability, I founded Camions of Care, a nonprofit that strives to address the natural needs of all women. Camions of Care is now a global youth-run nonprofit. In the last year and a half, our network of over 2,200 volunteers has distributed over 22,000 care packages of feminine hygiene products to 40 nonprofit partners in 17 different states and nine different countries.
I am filled with motivation to create sustainable social change for a more equitable and just future. I believe the best way to enact this change is by changing the system itself, which points me in the direction of politics and advocacy. What stands is my way is connecting with larger audiences for my advocacy, and continuing to pay for my education, though I will start at Harvard University this fall.
This story was originally submitted to YouthVoices, a platform powered by The GroundTruth Project that encourages young people to share stories about the issues affecting their generation. Submit your own essays and answer new questions here, or learn more about global youth unemployment with this interactive map.
Calling all HuffPost superfans!
Sign up for membership to become a founding member and help shape HuffPost's next chapter