For centuries, music has been used to reach out to people, to inspire hope and to urge people onward. It is one of the true universal languages and as musicians we are able to connect with people in a very direct way, sometimes on a very emotional level.
When I heard the story of Raju the elephant and his rescue, I was very moved. Who wouldn't be? Here was one of Nature's most noble and majestic creatures displaying something long considered an almost exclusively human trait -- an emotional response in the form of crying tears! Scientific implications aside, this seemingly simple display of something we take for granted touched me in a far more spiritual way. As I read on, I realized Raju had been chained up and abused, debased and ridiculed longer than I'd been breathing, merely for the entertainment of others -- a concept I still struggle to visualize. As my line of work shows, entertainment need not involve the persecution and suffering of others, much less those unable to speak or stand up for themselves.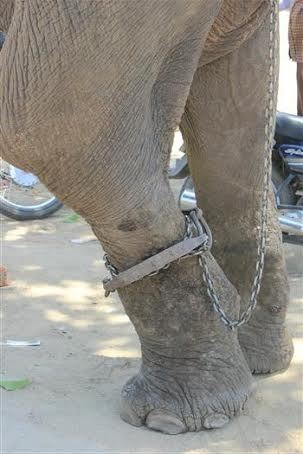 Not long after Raju's plight came to my attention, I was contacted by my promoter with a view to releasing a charity record in support of Raju and Wildlife SOS. I'm a man of few words - music is my voice, so when I was approached to produce the record and co-manage the project, naturally I couldn't and wouldn't refuse. I try my hardest to live a life without prejudice or malice and the record provided me with a way to hopefully make a difference in some small way -- our record aims to not only raise funds for Wildlife SOS, but also to raise awareness of the despicable way in which some lesser mortals treat that which they deem unworthy of love and respect.
Cruelty and injustice are two of Mankind's darkest traits; if our record encourages just one person to mend their ways then maybe there is hope for all creatures suffering in the world.
When composing the song itself, I tried to tell Raju's story. But cramming such a moving tale into a short song was a task in itself, so I concentrated on the main points -- the lyrics cover Raju being removed from his herd and placed in his life of servitude, the world hearing the story via mainstream media, the pain of the rescue itself and Raju's emotion upon realizing he was actually freed from his former "owner."
On several occasions I was moved to tears as I tried to convey first the horror then the sense of relief and hope, in a lyrical presentation. I tried to keep the music uplifting, to give a sense of hope to the record and in a pop/dance style to aid its commercial appeal, while a lot of the remixes present a darker mood to remind us of the underlying gravity of Raju's plight and the reason for the project.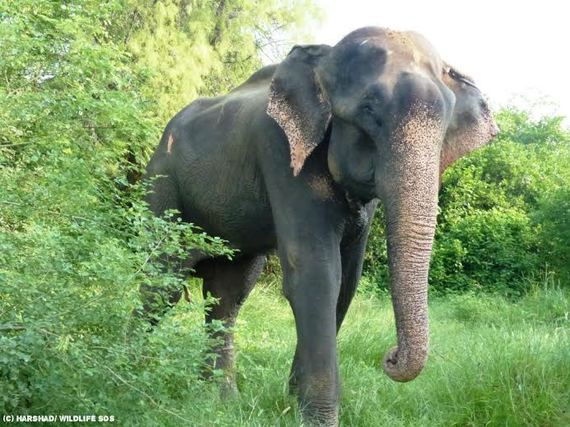 The ten remixers involved in the project pulled out all the stops, putting personal projects aside to bring the project to completion in just under a month, delivering a truly diverse collection spanning several genres and hopefully maximizing the record's potential appeal. They are shining stars for the dedication they have all shown to this project, giving their time freely and without any consideration for themselves -- they all did Raju proud and if it were up to me they would all receive medals of the highest commendation!
The record has been well received to date, with chart placing on iTunes' 100 newest releases in several countries, including India itself... maybe Raju heard of our attempts and bought it himself! This further illustrates the power of music to embrace a sentiment and swell it until it has the power to reach out and touch people who would otherwise be unaware.
On reflection however, we made a record -- big deal, so what? It's what we do. The REAL hard work is being done out there in the wild -- the fight goes on every day and, unlike musical projects, does not stop so one can move on to the next project. In light of this, Raju (Stand tall) is dedicated to all who work tirelessly to relieve the suffering caused by greed and ignorance throughout the world. I am proud to have been a part of this project and able to put my talent to good use.
REAL LIFE. REAL NEWS. REAL VOICES.
Help us tell more of the stories that matter from voices that too often remain unheard.