There's a light that never goes out and that is called 'hope'.
25th April 2015. Nepal was hit by a devastating earthquake. It was a black day for Nepalese. The earthquake left so many scars and wounds into the mind of Nepalese people. One year is not enough to heal those wounds and scars. Thousands had lost their loved ones. Thousands of houses had turned into rubble. Hundreds of thousands of people were made homeless. When I met earthquake victims, rescuers, and relievers, they remembered that black day with goosebump.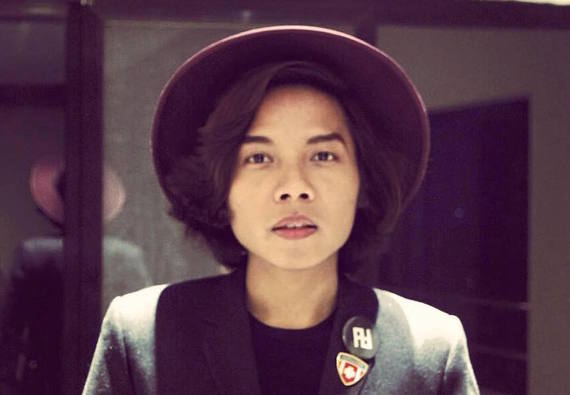 "I had just bought a packet of milk and was walking back home when I felt the ground shaking beneath me. I realized pretty quickly that it was an earthquake and started to worry about my parents. I called my mother while the ground was still shaking. Luckily, she picked up my call and said she was fine. I tried to call my father after that but the phone lines didn't work anymore. It was a very emotional moment. I cried when I spoke to my mother on the phone. I was worried about her and the rest of my family. I was also worried about my friends and the country in general. The sky was dark and it was cold even in the summer. I just had a feeling of doom and dread. The feeling continued throughout the day as I camped outside my house with other people." - Astik Sherchan, Nepalese Fashion Designer Photo: Astik's Facebook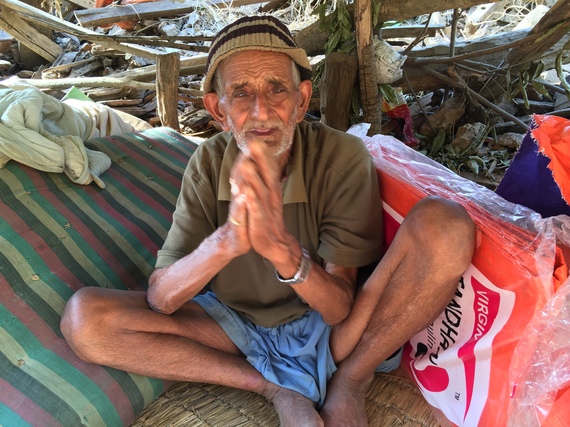 'I was supposedly a 6-month-old young baby when Nepal was hit by the massive earthquake in 1934. At that time nearly 10,000 lost their lives. My mother put me to nap and went to out to feed our cattle. When she returned, our house was in ruins, i was trapped under the rubble. My mother put her all energy to dig me out of the rubble safely. I also survived another massive earthquake that hit Nepal in the year 1988. At least 1000 lives lost. Now i am 82 years old. Again I survived the most recent and biggest earthquake do hit Nepal, April 25, 2015. I was in toilet close to my house. When i returned back, my house had already turned into rubble. I was fortunate enough to not be in the house at that time, or else i would likely not have survived.' - Ram Krishna Upreti (82), Kabhre, Nepal (Photo : Sudhan Panthi)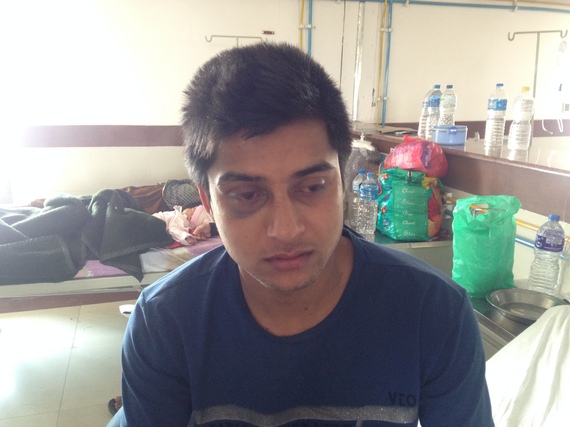 "There's something wrong with my eyes. Are you there?" I was wailing heartbroken. My wife was deeply shocked and stressed out to no measure. "I can't see a thing. Everything's black. Both my eyes are impaired. What is happening?" The sixth day after the first quake was the darkest day of my life. I am terrified of my future, of our future. But there are days when I collect myself and tell myself that everything will be all right and that I will be able to see this beautiful world again. There's a light that never goes out and that is called 'hope'. - Binod Raj Ganika, Kathmandu, Nepal (Photo : Sudhan Panthi)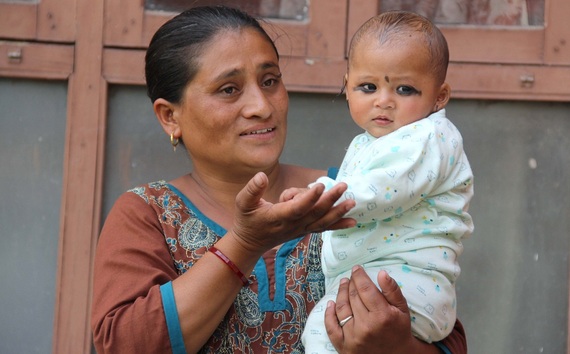 'After few hours of trying, and in a total of 22 hours of wait, woe and longing, I saw the face of my angel. My happiness knew no boundaries when I held my son in my arms. I couldn't stop myself from crying. I realized my child was precious to God as well; he was saved by the cupboard. It all felt like a dream. I thanked the relief team, my neighbors and God for their kindness. If it were just and the neighbors, it would have been impossible. Nepal Army really stood the test of time and succeeded. My baby survived the wrath of Mother Nature, he was saved by God. My baby is a miracle.' - Rasmile Awale (35), Bhaktapur, Nepal. (Photo : Nischal Amatya)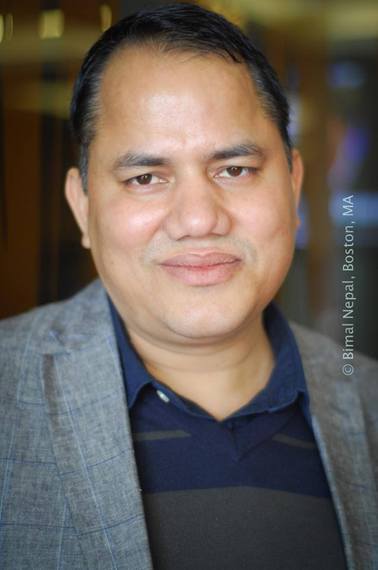 'I was one of those unfortunate few who had seen the World Trade Center go down with my own eyes in 2001. After the destruction of the first tower, I was there to see the second tower get hit by a plane. I saw everything live then. In a matter of seconds, the World Trade Center was transformed to a ground zero site. Soon as I heard from my brother-in-law about Dharahara turning to debris due to the earthquake, it reminded me of the very WTC incident. The only difference being, when World Trade Center was demolished, there was only one ground zero, but after the earthquake, Nepal had several.' - Ananda Bist (42), President of Nepali Public Relation Committee USA.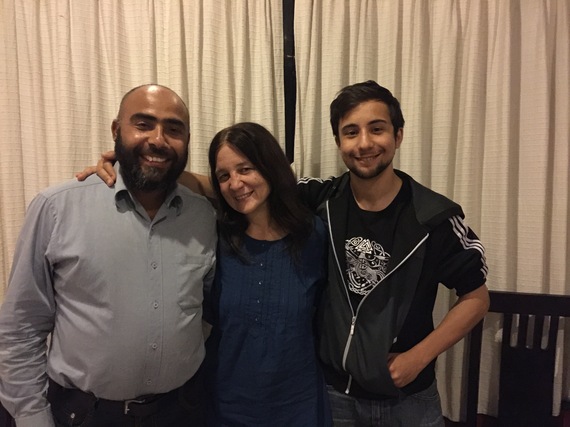 "It was a three-day long training session. I had just turned on the projector to brief our clients with a PowerPoint presentation; the house began to wobble like a mad person. It was dangerous, it was powerful, the earthquake. It was a Herculean task for us to climb down the stairs. We got hold of doors of the rooms there and decided to stand in the doorway. We held hands and tried to resist the strong tremors. My colleagues were scared, and they were concerned about their family. So was I. "What is going to happen now?" "Are we all going to die?" I heard some of my friends asking these questions. It rather frightened us even more. I asked them to calm down and tried to console them saying that the phase was just temporary. But I was just as scared as them." - Homnath Achraya (41), Kathmandu, Nepal.
A school in Rasuwa. Thousands of schools damaged during April's devastating earthquake in Nepal. More than 25,000 classrooms in some 8,000 schools were destroyed in the 7.8 magnitude quake and its aftershocks.
Calling all HuffPost superfans!
Sign up for membership to become a founding member and help shape HuffPost's next chapter