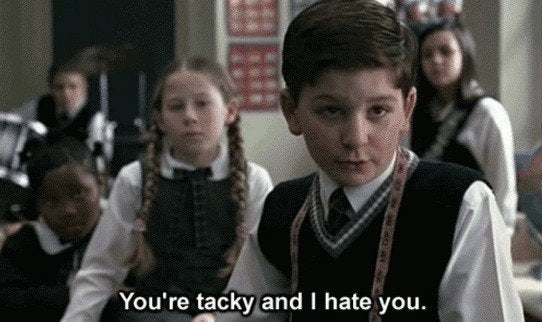 Year-round sunshine and beautiful people aside, living in Los Angeles isn't always a walk in the park. When you're caught in the rain at the Century City mall or recovering at the office after a Coachella weekend, sometimes the only thing that can express your exasperation is a snarky gif and a sideways glance, and the tumblr "When In LA" understands this perfectly.
The blog, which was up and running in early April, matches hilarious (or adorable) Gif image files from around the web and pairs them with apt, witty one-liners that only Angelenos could appreciate. Think of it as a locals-only, gif-tastic city guide.
We got in touch with the two prolific editors who run the blog, and unlike most Angelenos we know, they insisted on focusing the spotlight on the Tumblr site, not themselves. Hence, we have no names, ages or identifying details to share about them.
Their only message to fans? "Keep on reading it, wherever you are, or whatever you do. And please keep sending us gifs at wilatumblr@gmail.com."