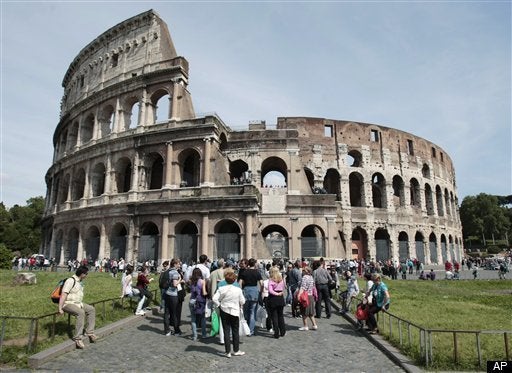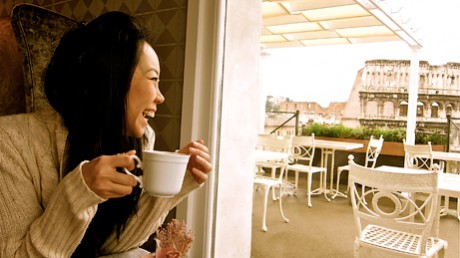 Rome
First stop, Rome. This is a place filled with history, where you can almost feel the bustling vibe of the ancient Romans -- especially while strolling through the historic streets of this city. I made the most of the usual tourist fare, to be honest.
The Coliseum was definitely a magnificent sight, but you only need to reserve less than half an hour ahead of time for it. To avoid the hour-long lineups leading into the Vatican, I opted for a three-hour tour for $45 Euro, which includes admission and a guided tour.
Stay
I stayed at two beautiful hotels in Rome. The first one was called Hotel Gladiatori Palazzo Manfredi. This hotel is directly in front of the Coliseum. It's a boutique hotel with some of the best service I've ever received. I felt like I was part of the family there, and leaving it was as hard as saying goodbye to old friends ever is.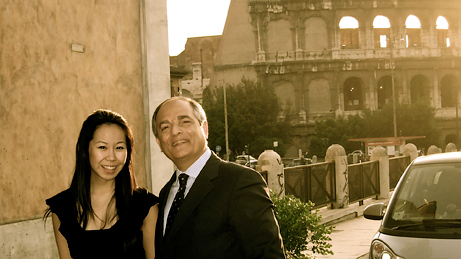 Me with the GM of Palazzo Manfredi, Guido Gunella
Aside from the impeccable view offered at this hotel, it is also known for its fabulous rooftop restaurant. The food is top notch, and being served fresh squeezed orange juice while eating a beautiful breakfast -- all while gazing at a direct view of the Coliseum with the sun shining down on you -- is the only way to start a fabulous day in Rome.
For those with more lavish taste or who just love Italian cars, there is an on-site Lamborghini that is ready to whisk you away. You can hire a driver to take you around or even rent the car for yourself to drive.
My second hotel was the St Regis Grand. The hotel is definitely grand and luxurious, with beautiful antiques that lavish the halls and rooms. They have managed to go through a full renovation while still respecting all the history and charm of this hotel and the rooms meet your expectations of five star. The restaurant is famous for their tiramisu, and I have to say, it's a must try. Even if you are not staying at this hotel, you must go and try this tiramisu. It was the best I have ever tasted.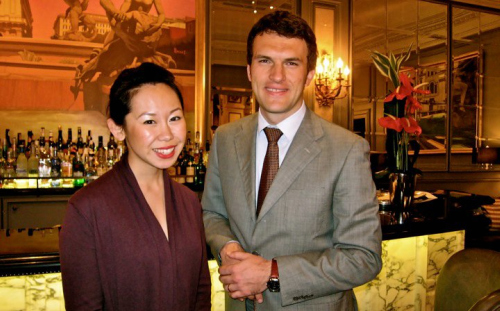 Francesco - Marketing Manager at St Regis Grand Hotel
Eat
For food, if you want to go fancy and high end, a famous restaurant is La Pergola. I personally like the more simple, casual and bustling restaurants and my favorite was Trattoria del Pallaro. There is no menu, and this sweet, jolly grandma cooks whatever she finds fresh in the market that morning. The vibe is cheerful and bright, and for $25 Euro, you get a four-course meal with wine and water included. Go hungry.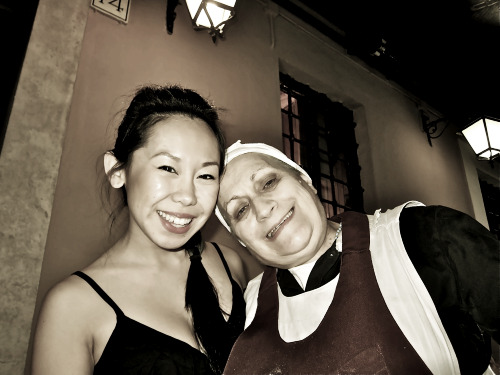 At Trattoria del Pallaro - $25 Euro for 4 course dinner, including wine, all cooked by this lovely Italian Grandma!
For shopping, go to the Spanish Steps where you'll find everything from Yves Saint Laurent to Zara. Note: The selection at Zara in Italy is a lot better than what you'll find in North America.
Florence
The next hotel I tried was Hotel Savoy. The location of this hotel is very central. Outside is the famous Cafe Gilli along with shops and various restaurants. I'd recommend this hotel for those who prefer a more modern style.
Shopping
If you have a designer labels sweet tooth, you must go to the outlets. There are two in particular that are very worthwhile. The Mall outlet has brands including Alexander McQueen, Tods, Gucci, Burberry and more. It's not like the typical North American outlets where most items are not in your size and from 5 years ago. These outlets have very current items, just a season or two past. Want to know what filled my shopping bags? I am proud to say I scored a classic Burberry trench for $400 (that's 60% less than what I was going to pay at the store in Canada), and Tod's patent loafers.
The other outlet is called "Space" outlet and this is where they have Prada and Miu Miu. There is a direct correlation with the amount of time you spend here, and the amount of money you'll spend. There is a fantastic selection of leather bags, shoes and clothing. I purchased a large leather tote bag for $350 (which is over 65% off the retail price) along with classic Prada patent pumps and gold studded sandals.
How to Get There:
You can get there by taking a bus tour that will take you to both outlets (they are quite far from each other). These tours are offered only on certain days of the week and you are restricted to a set schedule. You can also take a bus that will go direct to The Mall at the Sita bus station. The bus leaves at 1:30 and 3 p.m. daily and takes you right to the doorstep in a 45-minute ride. You can also take a train which stops a few kilometers away from the outlet and take a cab from the train station. I opted for the bus option and used a driver to take me to the Prada outlet and then back to Florence for a flat rate of $90 Euro. The driver also waits for you while you shop so you can leave your bags in the car.
Eat
Best Pappardelle I've ever tasted was at this quaint, high-energy restaurant called Il Profeta. Must make reservations in advance for a table. The bruschetta here is delicious too.
Venice
The most beautiful and romantic city I've experienced, you cannot help but fall in love with the old charm of this historic city. There are no cars here -- no really, there is not one! -- so keep that in mind if you're thinking of bringing a ton of luggage.
I stayed at Ca maria Adele in Venice. This boutique hotel has five themed suites -- each of them different and grand in their unique way. The generosity is high here -- from a welcome drink to high-end toiletries and an overnight kit in the bathroom, to a lounge area filled with coffee table hardcover books of all the famous designers. What I also loved about this charming hotel was that you can take a water taxi that will bring you right to the hotel entrance. Convenient when you have a lot of luggage and are too weak to lug it over the many bridges and narrow walk ways!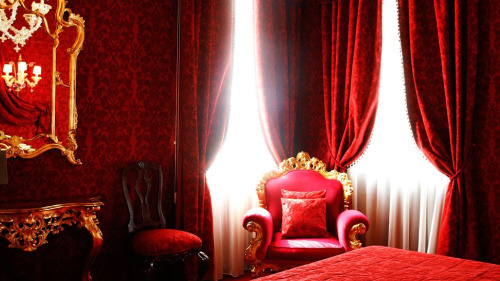 One of my highlights of Venice was having high tea at Caffe Florian, Venice's oldest cafe that first opened its doors in 1720. Antique, classic and traditional, you can enjoy scones and a variety of tea while listening to live music playing outside. You'll feel like you've traveled back a hundred years and can't help but feel joyful and happily nostalgic while enjoying the view through the stained glass windows of the bustling crowds outside.
Traveling throughout Italy was an amazing experience, and I plan to return one day soon. Next time I'd love to try truffle hunting and maybe stay at a castle out in Tuscany. I have to say, an Italy trip can be quite expensive, but for such a once (or twice) in a lifetime experience, I say: If you go Italy, you might as well go all out.