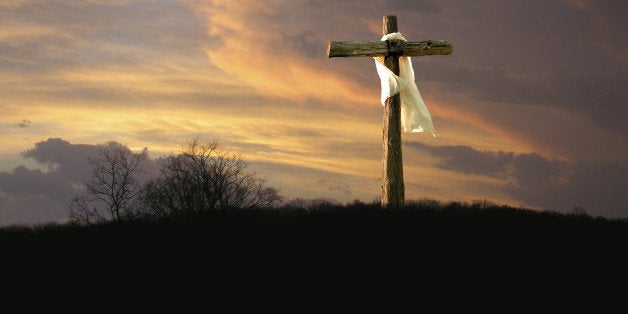 For a long time, I was a proponent of the death penalty. Growing up in a world where an eye for an eye and a tooth of a tooth was the extent of my moral and theological understanding, offering grace to those who I deemed were undeserving clouded my ability to fully see how grace could really apply to them.
I had the same kind of limited view when it came to issues like suicide, too. I figured, if you took your own life, then you were destined to an eternity of hell because there was no way to repent for killing yourself.
It wasn't until I met people who had friends and family members that committed suicide because the their darkest days were inky black and death was the only way they could enter into any light. It wasn't until I, too, stood in the inky blackness of depression that I could fully understand why some would choose death over life.
Likewise, it wouldn't be until I learned about Troy Davis who was found guilty of killing a police officer in 1989 -- I staunchly believed his case had too many holes in it to solidify the punishment of the death penalty. I learned through his story, and subsequent protests, letters to the State of Georgia, and countless conversations about how our ability to play judge, jury, and executioner does not allow space for grace. It does not, in fact, allow for grace to do what grace has always done: open the door for radical forms of change of heart.
Like Troy Davis, the State of Georgia has decided to execute one of its daughters, Kelly Gissendaner, the first woman to be executed in the state of Georgia in 70 years.
This matters, even now, as I have friends and colleagues who personally know Kelly. They've laughed and talked with her. They've walked with her through new theological understandings and guided her to completing a certificate in theological studies through the Candler School of Theology and the Lee Arrendale Prison, where she's currently housed. The partnership between Candler and Arrendale has provided women like Kelly the opportunity to transform their lives -- from the inside out. It has given her a fresh start on a life that took a terrible turn. It was a full extension of God's grace in action. Below is an excerpt from her clemency application:
*you can read her entire clemency application here.
But, in moments like this, we wonder if grace is even enough. Is the power of grace, the ability to embrace the full human experience, one that rights wrongs, one that restores and establishes people back to their rightful place before God, is enough.
I keep seeing this photo of Kelly in the news -- a mug shot, I guess. I read news stories about Kelly's last meal calorie intake and the kind of "fat shaming" that was associated with it. I even learned that the man who carried out the murder of Kelly's husband is serving a life sentence while she spends her last waking hours preparing for a death date pre-determined by the State.
But what about this Kelly, the one that graduated from the Theological Studies program at Arrendale Prison in 2011? Happy, supported, loved -- through grace.
Every once in a while we hear a story, learn about someone who changes our outlook on hard-pressed issues like the death penalty. Perspective always changes when it hits close(r) to home, right? We are then able to put down our political or religious ideals that cloud our ability to see people and begin to allow our hearts to ache for others as God's heart aches for us.
I don't look to offer any resolve or concrete answers to this. But I am reminded of 2 Corinthians 12:9: "but he said to me, "My grace is sufficient for you, for power is made perfect in weakness." So, I will boast all the more gladly of my weaknesses, so that the power of Christ may dwell in me."
Kelly, God's grace is sufficient for you. Mankind may not think so -- the State of Georgia may not think so, but there are those of us who know God's grace is sufficient. It is enough for you -- and in your weakness, you were made PERFECT through Jesus.
Related
Popular in the Community