Fall is the time when new car models are introduced and it's also the time when the major smartphone manufacturers release their new products.
Apple is no exception, with their recent annual announcement on September 12th, 2017. At this big event, Apple will introduced their completely redesigned iPhone X (pronounced ten), the upgraded iPhone 8, and other exciting product updates.
You may have a dilemma if you're like my sister who's iPhone 6 Plus is acting up, or like a close friend who is finally ready to switch to an iPhone from Android. They're both wondering when exactly is the best time to buy a new iPhone? Or more importantly, when can I get a deal on last year's model of iPhone?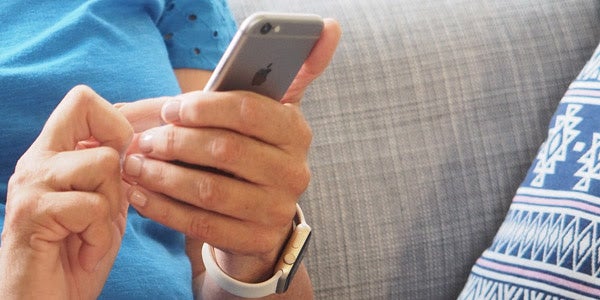 Understanding how Apple promotes and sells their products is an important step in figuring out the best time to buy. Even though they like to add fanfare around the announcement of their new products every September, there are patterns that emerge.
Assuming your current iPhone isn't damaged, lost, or stolen, you should have plenty of time to plan the timing of this important purchase.
Here are six item to keep in mind when deciding when to purchase your next iPhone:
1 - Apple Announcement
Apple holds a big event every September when they announce new products and other exciting new features.
There are always rumors, which in most cases turn out to be true, but since Apple likes to keep the suspense no one knows exactly what products will be unveiled until the big day.
During the event, they usually take pre-orders for their newest iPhones, with wide-spread availability in a 1-2 week time-frame.
2 - Latest Model Price is Set
At the event, the price is set for the latest models of iPhone, and they remain the same until the next model comes out, typically the next year.
For example, when the iPhone 7 was announced, the 32GB model was $649 on 9/7/16. In September of 2017, the price was still $649.
There are typically no special offers or discounts on the latest model of iPhone throughout the year.
3 - Last Year's Model is Less
When the latest iPhone is announced, last year's model is typically reduced by $100.
For example, when the iPhone 7 was announced, the iPhone 6S was reduced from $649 to $549. That reduced price on the iPhone 6S was set for the remainder of the year.
Apple continues to manufacture and sell new versions of the last year's model, as well as one other prior year model. Visit the Apple website to verify which models they still have for sale.
4 - Apple Products Don't go on Sale
No matter where you buy an iPhone, Apple has a history of setting the price of their products and not discounting the price. The exception, as I mentioned above, is once a year when the new models are introduced.
In 2016 and 2017, Apple participated in Black Friday sales, but offered Apple Store credit rather than discounting the price of their products. Also, the latest iPhone model was excluded from the offer.
Retailers may offer a gift card or some other incentive, but the price of the iPhone remains fixed by Apple. You may also see deals from retailers or cellular providers on older Apple products (the ones Apple no longer manufactures), but it's usually limited stock.
5 - There is No Free iPhone
You may have seen stories on Facebook that advertise 'free' iPhone. I recommend you don't click on those links since it's usually a phishing scam, aimed at getting your personal information.
There have also been 'free' iPhone advertisements for cellular providers like AT&T and Sprint, but they aren't exactly free. There is always a catch, like signing up for a 24 to 30-month contract, where the monthly fee is about the same as spreading out the payment of an iPhone. You also may have to add an additional line that you don't need. If you cancel, you likely have to pay a hefty fee.
Read the details of these 'free' offers carefully, since there are likely additional conditions. It doesn't make sense that anyone would give you a free iPhone worth over $600 without a catch.
6 - The Best Time to Buy
Do you want the latest, greatest model? Then you should wait until mid-September for the announcement of the new iPhones.
If you're looking to get a deal on last year's model, you also should wait until the new iPhones are released, since prices on the older iPhone models typically drop by $100.
If you're in the market to buy an iPhone any other time of the year, go for it!
There are many factors that go into this important buying decision, but knowing when to buy is the first step!
Related
Popular in the Community