When a business is very small, it makes sense for your marketing to be a small affair. You might handle it yourself, if you're comfortable with writing and posting on social media, but once the company starts growing, it makes sense for the company to have a dedicated in-house marketing team that knows its brand inside and out and be able to create high quality marketing that works to move the brand's image forward.
However, in between a big business and a small one, there's a sweet spot where it actually makes the most sense to outsource the marketing, how do you find out? These are some of the factors that will help guide you to decide whether which makes more sense depending on which current situation your business is on: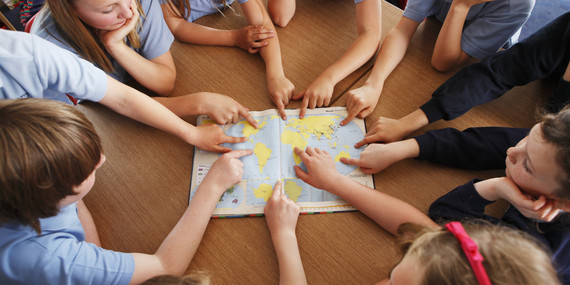 Think of how much time does it take to do marketing
If you're just starting your blog or own business and also managing the marketing, do you know how much time are you putting into that? Could you be doing a better job of spending that time focused on other aspects of your business? It might be time to start having someone else manage your marketing so you could focus on more essential operations of your business. It will also free up more time for you to think on how you can scale.
As a small company, it may be best to consider using an agency to manage your marketing with expertise in the industry you are on, rather than trying to hire someone directly.
As pointed out in Epoch Times, agencies and contracting firms can afford to become more selective when they hire someone, whereas smaller companies do themselves a disservice by trying to hire an in-house marketing person. Too often, they can only afford to pay someone who is a recent graduate whom in most cases, may have limited exposure to the industry. This may mean that they don't have enough experience to really maximize your business's opportunities.
By commissioning agencies who specialize in your industry, you can have better control of the marketing strategy without having the need to do tasks that could better be delegated and free up more time for more important tasks.
Focus on the higher level plans instead of the small details
One of the higher level of things such as managing a growing business and making sure that you delegate that which other people could easily replicate and if possible, set into "auto-pilot", while understanding and still getting the big picture. As Tech.co points out, there is a new sort of work required when you start managing online content creators, instead of doing the work yourself. The most important thing you can do to keep the relationship successful between yourself and your creators is to set clear and defined expectations and goals.
Know the difference between B2B and B2C marketing
Some marketing hacks hold true for both business to business (B2B) companies while it may be different for business to consumer (B2C) companies. As a business formulating a marketing plan, it's important to make sure that you're researching marketing in the appropriate field, and that any outsourced creators you work with are familiar with your market segment.
For B2C companies, the focus is often on creating extremely high quality content and spreading your company's reputation on social media. These things are still important for B2B companies, but they also need to communicate with their customers, other businesses, in a very different way. Trade shows, webinars, and working to be seen as thought leaders in the industry can all be crucial points for B2B marketers, as Entrepreneur has discussed.
An outsourced content creator who is familiar with B2B marketing strategies can help a company decide how to best take advantage of the atmosphere of been-here-done-that that happens at many trade shows, or help a company creatively solve how to increase their reputation in the content community.
Not enough marketing talent in your company's location
Not every business is located in New York City or Austin, two of the cities that iMediaConnection considers the best cities to move to for marketers looking to build their career. Before the advent of the Internet, this meant that any company not located in a major urban market was already at a disadvantage in creating its marketing.
Now, a business can access the best marketing professionals within their budget using one of the many agencies and firms that contract marketing works over the Internet, for example. Companies can find freelancers who can work on quite a few different budget levels, and can communicate with those freelancers using email, video chat conferencing, and cloud based work management systems.
Don't let your business be put at a disadvantage because you think you can't afford high quality marketing. Don't tie yourself, as owner, by believing that if you can't find someone in town to do the work for you, you'll have to do it yourself.
By making the choice to outsource some or all of the marketing your company needs, you can make sure that experienced, talented professionals are working with your business to get it the attention it deserves on social media, on the Internet, at trade shows, and much, much more.
REAL LIFE. REAL NEWS. REAL VOICES.
Help us tell more of the stories that matter from voices that too often remain unheard.