I started Billions Rising Foundation to highlight the creative and long-term solutions to poverty that are being generated all over the world. What we've found is that the most potent solutions often come from people's own personal passions... from their own lives. Here are a few inspiring examples.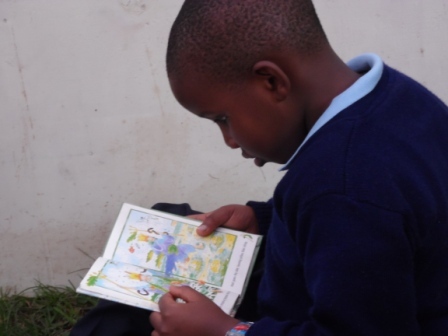 Carol Kimari of Kenya has always been obsessed with reading. "I loved hiding in books," is how she puts it. She has shared this love with her son. One day she realized that his reading level was far ahead of his classmates. Kimari looked into the problem and realized that it wasn't just her son's school, but rather a typical problem in their region. Too many schools couldn't even afford enough teachers, let alone buy books. "We no longer prioritize books or reading for that matter. The same culture has been trickling down to our children. So bad has the reading culture become that too many children in Kenya are completing their primary school education, yet they cannot read a simple English or Kiswahili story." Over half of the primary school students in Kenya fail to progress to secondary school. In May 2013 she started Grab A Book. She has a dream of fun, comfortable libraries where kids can learn and read and develop their ability to express themselves. The goal is to create a sustainable model where profits from fee-paying libraries in affluent neighborhoods subsidize books for slums and disadvantaged primary schools. Kimari hopes to expand the program into 40 additional libraries within the next four years. "But that's a conservative number," she says, adding that her ultimate goal is to reach 8 million primary school students in roughly 25,000 primary schools throughout Kenya.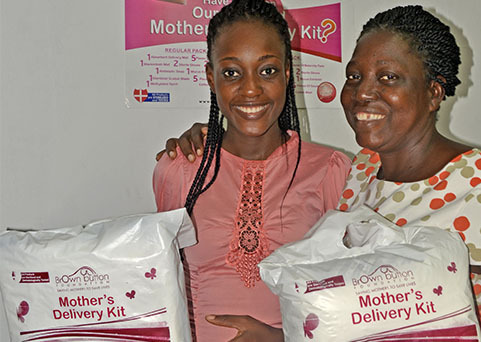 In 2011 Adepeju Jaiyeoba of Nigeria lost a friend to childbirth because skilled help wasn't available. She says "her death puts a face behind every statistic on maternal death I have seen - and that was my turning point. It made me realize how dangerous childbirth has become and how our best are dying giving life." So she created the Brown Button Foundation dedicated to eradicating maternal and infant mortality in Nigeria and educating women about reproductive health. Part of their mission is the Mother's Delivery Kit, a pack safe and sterile equipment needed for most births. It turned out that the Traditional Birth Assistants were happy to accept the help and training from the foundation. The result: thousands of women and infants have been saved. In 2014 Adepeju was selected to take part in the prestigious Washington Fellowship for Young African Leaders, an award that brings not only recognition, but also educational and professional development and networking and funding opportunities.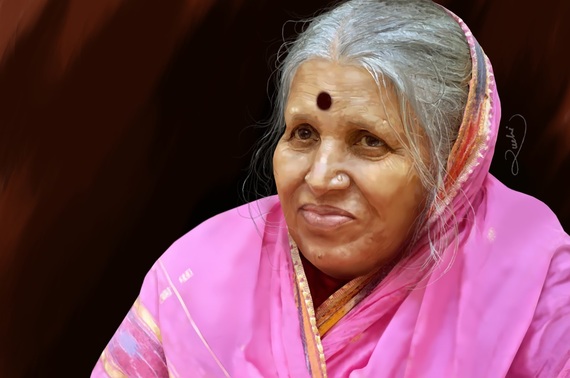 The story of Sindhutai Sapkal is more distressing than anything Dickens ever told. Her childhood nickname was "Chindhi", it translates to 'a torn piece of cloth', but I think what it really means is 'rag', clearly expressing how very unwelcome and useless she was perceived to be. Born into poverty her family was too poor to buy her a slate for school so she learned to write using thorns on thick leaves. She was married at ten to a man three times her age. At twenty he threw her out of the house when she was nine months pregnant. Her baby was born in a cow shed and she had to cut the umbilical cord with a sharp rock. Begging was the only option she had to feed herself and her baby. She thought about suicide, but chose not to. The longer she was a beggar, the more she began to connect with the many, many orphans she shared the streets with. It became her mission in life to care for these children, unwanted as she had been unwanted. "When I was out myself on the streets begging for food and fighting for survival each day, I realized that there are so many orphans who have nobody to go to. I decided to take care of them and raise them as my own," Sindhutai says. She is credited with adopting and nurturing over 1,400 orphans, helping them get an education, married, and settled in life. She treats them as her own and some of them are now lawyers, doctors, and engineers. She has received over 500 awards for her compassion and dedication. All the money she gets from these awards is used to build orphanages and care for more children.
What cause in your own life inspires you to want to change the world? If you haven't found the right cause yet, I invite you to watch our brand new weekly TV news show, "Billions Rising, Out of Poverty," where we highlight many more wonderful people changing the world the best way they know how.
Calling all HuffPost superfans!
Sign up for membership to become a founding member and help shape HuffPost's next chapter