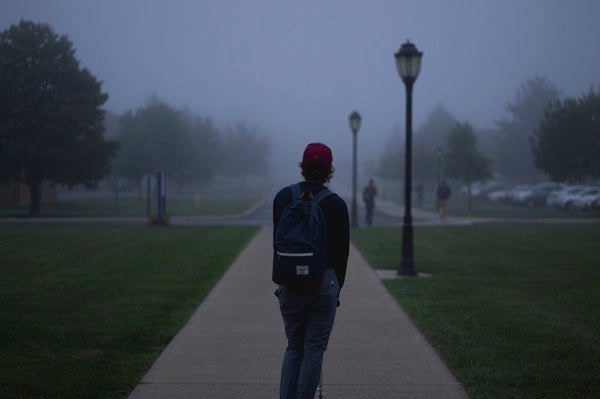 As incoming college freshmen pour into new student orientations at campuses across the land, high school juniors and their nervous parents are filtering their higher education options. The factors that go into picking a college can be dizzying—cost of attendance, local versus away, public versus private, rural versus urban, big versus small. Families also understandably look at statistics such as college rankings and crime on campus. A major statistic that is also taken into consideration is the graduation rate.
According to the American Council on Education, high school seniors rank college graduation rates as the fifth most important of 23 criteria to gauge the quality of colleges, ahead of graduate school placement, academic rigor, and even college rankings. These statistics have their place but families would be better served if they took a more comprehensive look at their college options.
The college graduation rate is a misleading measurement of institutional quality. Compiled by the Integrated Postsecondary Education Data System, the only students who are considered in a school's graduation rate are degree-seeking students entering college full-time for the first time in the fall. Four-year students must graduate within six years to be counted. At first glance, that makes sense but let's look deeper.
Consider some of the typical challenges your fellow alumni encountered. Some lacked the funds to start school full-time or in the fall. I am sure you know of a graduate who left school for medical reasons and returned years later to finish his or her degree. We can all think of graduates who were transfers. Even though these folks earned their degrees, their institutions did not do their jobs according to the IPEDS formula.
Some statistics present startling contradictions. North Carolina A&T State University, for example, has a 19 percent graduation rate according to a U.S News & World Report 2014 listing. In 2013, however, A&T was fourth among North Carolina four-year institutions in graduates' starting salary according to the Triangle Business Journal. They bested the University of North Carolina-Chapell Hill—an 81 percent graduation rate—and Elon University whose graduation rate is 76 percent according to U.S. News & World Report. I am not calling for a mass exodus of students from UNC or Elon to A&T, but one has to wonder how many families shun colleges without understanding the variables.
Gallup Education did a major study in partnership with Purdue University to look at the quality of the college experience. More than 30,000 college graduates provided feedback about engagement in their work and well-being in the areas of purpose, social, financial, community, and physical. One major conclusion was if alums felt "supported" by faculty and staff during college, their odds of both being engaged at work and thriving in their well-being more than doubled. In other words, the Gallup-Purdue survey found that college quality is more about connection.
A friend of mine came to mind as I read that study. Vera Triplett, Ph.D., a highly regarded education leader in Louisiana, earned her undergraduate degree from Southern University at New Orleans. She transferred from another institution so Vera never graduated from SUNO according to the IPEDS formula. Her alma mater was publicly drawn and quartered for its eight percent graduation rate during a 2011 legislative battle—full disclosure, I was the public relations director at the time. Despite that, Vera has always placed a high value on her SUNO experience, having said, "I felt like there were people in my corner, helping me to succeed."
As a job recruiter, I don't get wrapped up in college statistics when I look at candidates' résumés. Like other recruiters, I look for experience and skills both of which come from an array of institutions. If a candidate graduated from Ball State University, whose graduate rate is 37 percent, so be it. Maybe he is the next David Letterman. Maybe I will run across a Texarkana College alumnus who is bound to be the next Ross Perot. Tennessee State is surely producing another Oprah Winfrey just as Modesto Junior College will produce another George Lucas. Heck, if graduation rates had been a "thing" when President Barack Obama attended college, he would have not been counted since he transferred from Occidental College. I guess Columbia really screwed that one up.
College quality is about fit. What seems elite may be a disaster waiting to happen for one student whereas a statistically challenged college may have what another student needs to succeed. The graduation rate may say one thing but students' experiences may say something completely different by the time they earn their degrees.
Calling all HuffPost superfans!
Sign up for membership to become a founding member and help shape HuffPost's next chapter
This post was published on the now-closed HuffPost Contributor platform. Contributors control their own work and posted freely to our site. If you need to flag this entry as abusive,
send us an email
.