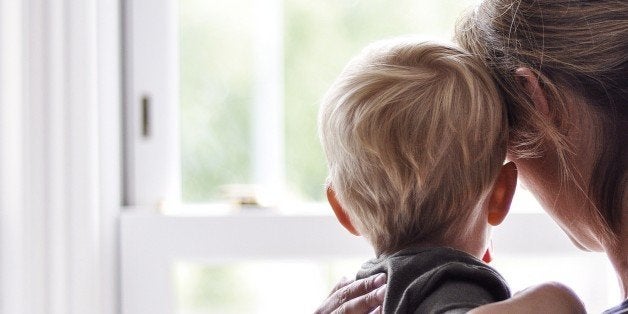 I don't know what freaked me out more: the threats, or the fact that the school and the parents took it in stride.
As we come to the third anniversary of the unspeakable carnage at Sandy Hook Elementary School, the world feels even more frightening to me now than it did then. Which is hard to believe, because it was pretty terrifying that a gunman shot a classroom full of first-graders. But now nowhere feels safe. Not schools, not concerts, not restaurants, not parks or streets, not even a workplace holiday party.
As a parent and pediatrician, I don't know what to do with this -- because it means that there is no way I can keep my children and my patients completely safe from violence.
Nobody does, really. But instead of working together to stop gun deaths, we have let our passions and our righteous rage get the better of us. Somehow, I'm incredulous to say, we are fighting harder to protect the rights of gun buyers and owners than to protect the lives of our people, our children. We blame Republicans, Democrats, the president, the police, Muslims, Syrians, ISIS, the mentally ill, the gun lobby, the gun control lobby, and anybody else that comes to mind -- as if blaming ever got anything done, as if it ever did anything except make matters worse. We let ourselves get distracted by the particulars of each incident, as if by doing so we can prove that it was an outlier that won't happen again.
We have got to try something different. Instead of thinking of gun violence in terms of rights and politics, we have to think of it as what it has increasingly become: a public health problem.
We cannot fix the world and stop everyone who might want to hurt others. But just as we came up with treatments for cancer, heart disease and infections, just as we found ways to make cars safer and help fewer people die from tobacco, we can help keep people safer from guns.
We could develop and enforce better systems for gun sales, including better and more universal background checks. We could be more careful and thoughtful about what kinds of guns are sold, and where. We could do better when it comes to education about safe gun storage. We could put real dollars into violence prevention programs, mental health programs and other programs that strengthen families and communities.
And just as we do with cancer and other health problems, we must do better research about gun violence -- because if we don't truly understand the problem, there's no way we will ever make any progress.
We can't take gun violence in elementary schools in stride. We can't let it become the new norm that nowhere is safe. We can't give up. Most of all, we can't let it tear us apart. Because the only way to solve a public health problem, or any other big, hard, complicated problem, is together.
If we are going to be full of passion and righteous rage, let's use it more wisely than we are right now. For the sake of our children, let's use it to build safety -- and peace.