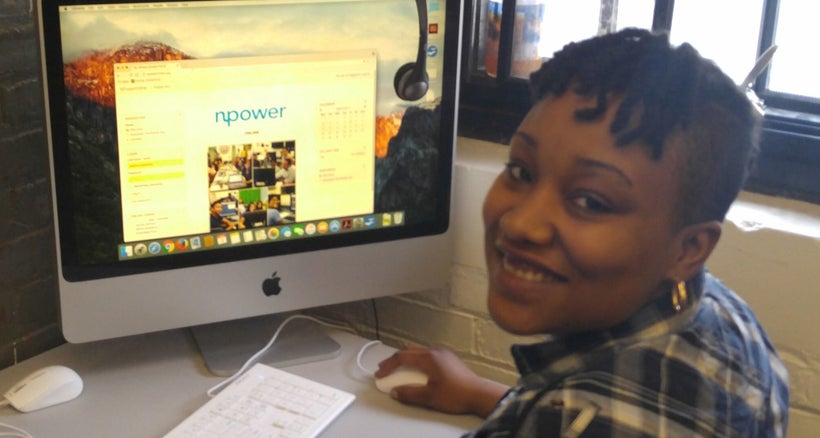 The first time I stepped foot on campus, I didn't imagine my time there would be short-lived. Over the excited whispers of freshmen during orientation, I heard the dean say, "Look to your left. Look to your right. You will not see these same faces next year." I mostly ignored him, because I knew it wouldn't be me.
But then I couldn't afford the books for class, and when financial aid didn't come through in time, I couldn't afford housing either. Next thing I knew, after only one school year, I was leaving campus with this overwhelming guilt that maybe I wasn't good enough after all.
I can't even say that my experience was unique. The truth is, the cost of college remains a huge obstacle for a lot of people. Even if money isn't an issue, sometimes students enter college unprepared or unmotivated, and personal lives and family responsibilities can take their toll.
Today, a college degree seems to be the bare minimum for finding a stable job in this country. But what happens to those of us who fall through the cracks, trapped in an endless cycle of minimum wage jobs and living paycheck-to-paycheck lifestyle? Are we left in the muck because we cannot afford to take on the debt?
Fortunately, I've discovered there are other options.
'No Connections and Not Enough Support'
For the last few months, I've been enrolled in a tech training program called NPower, which prepares military veterans and young adults for careers in technology. In my time there, I've discovered that several of my classmates have similar stories of leaving college, and that NPower offers them what college couldn't.
Joab Arzua, 20, went to a nearby community college but didn't graduate. Always interested in computers, he dropped out when his grades in other subjects did not reflect the same enthusiasm. He says that at his college there were no connections and not enough support. NPower is more one-on-one, providing a family feel where he feels like he can be himself.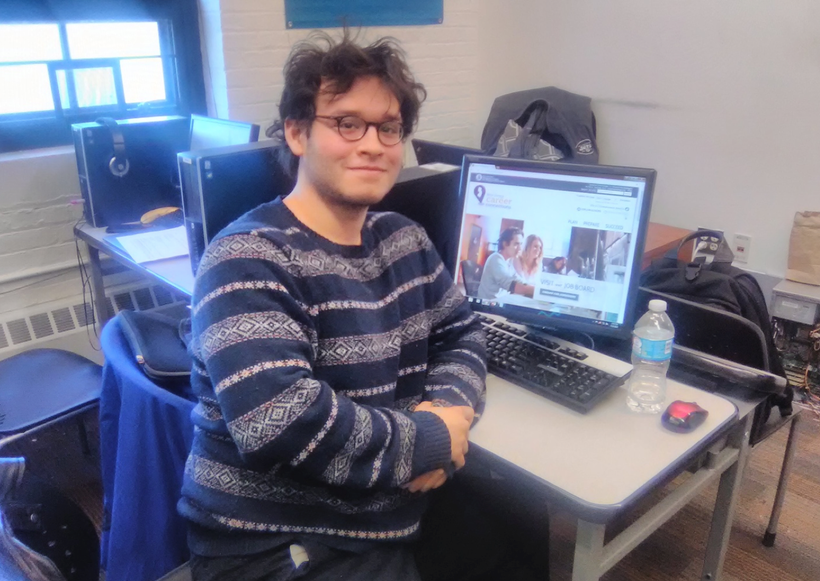 I even talked to a few classmates who graduated from college and found they still needed help finding a job. Ashley Trinidad, 25, is a college graduate currently working in her field, but who wanted to try something different.
When I asked her what makes NPower unique, she said that at NPower the teachers want you to pass instead of keeping you there to collect money.
Throughout these conversations and others, I discovered a few common themes. First, all of us went to college because we didn't want to struggle like our parents. Second, the key to succeeding seems to be support, especially for those who may not have the support at home or anywhere else.
Ready to Help With Anything
I am currently in NPower's Technology Service Corps program, where I learn IT skills like how to build a computer from scratch, hardware and software troubleshooting skills, amongst other skills. I get all the supplies I need like textbooks, study resources, and notes, as well as a way to commute for free.
The classroom is diverse, and it's small enough for all of us to get the one-on-one support we need. There are even tutoring sessions a couple of days out of the week before and after class to ensure we do not fall behind. Where most college students only have a list of grades and anxiety about the upcoming semester, at the end of the 22-week program, I will receive a CompTIA A+ certificate and a paid internship. To make this deal even sweeter, I don't have to pay anything out of pocket. That's right, this program is completely free.
Find out what research says about the role of relationships in workforce development programs here.
Compared to college students who have graduated, are still in debt, and not even working in the field they went to school for, this is an awesome opportunity. However, this doesn't mean we have the luxury of slacking off. Instead of paying thousands of dollars for this course, we pay by studying hard and working diligently. Unlike some colleges, we get through the whole textbook in order to prepare for the CompTIA 901-902 exam. Every day, we have to read and take notes in order to keep up. Not to mention the daily quizzes and weekly assessments we have to take to ensure we are grasping the material.
My peers and I agreed that we have no problem trading in those long FAFSA forms and registration lines for an office filled with people ready to help with anything. But we also agree that college is important. We would all go back.
There are so many problems in higher education, and too many students are falling through the cracks, going uncounted and forgotten. Workforce development programs like NPower provide a community effort to uplift those left behind. They provide that extra support, focusing on students individually to make sure we learn and can compete in the job market without racking up more debt.
At NPower, when I look to my left and look to my right, I find that most of the students I started the program with are still here. And I suspect that those who couldn't finish with me will come back and complete the program when they are ready, with a supportive staff to welcome them back.
Posha Sheffield, 24, currently attends NPower and plans on returning to college in the fall. NPower is a Youth Workforce Fund community partner.
The Youth Workforce Fund is part of the Citi Foundation's Pathways to Progress initiative aimed at reducing youth unemployment around the world.  Pathways to Progress first launched in 2014 with a $50 million, three-year commitment that helped more than 100,000 young people, ages 16-24, to become career-ready across the United States. In February 2017, the Citi Foundation announced a global expansion of Pathways led by a $100 million commitment to connect an additional 500,000 young people, ages 16-24, to training and jobs over the next three years.  The expansion also includes a commitment to have 10,000 Citi employees volunteer to serve as mentors, coaches and role models to help young people and support their career progress.
REAL LIFE. REAL NEWS. REAL VOICES.
Help us tell more of the stories that matter from voices that too often remain unheard.
This post was published on the now-closed HuffPost Contributor platform. Contributors control their own work and posted freely to our site. If you need to flag this entry as abusive,
send us an email
.