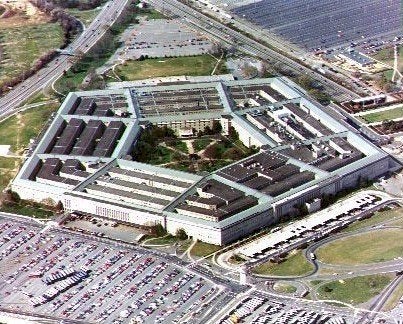 There has been a lot of chatter and some conservative criticism over news this past week that the Democratic National Committee had filed Freedom of Information Act requests with the Pentagon on nine potential Republican presidential candidates.
The image of a party committee meddling around in the private correspondents of its political opponents made for a racy story. And, sure enough, one of the targeted, Gov. Tim Pawlenty, took umbrage. On Thursday evening the Minnesota Republican filed a FOIA of his own requesting documents related to DNC communications with the Department of Health and Human Services on the topic of health care reform.
But for all the rage, the fact remains that filing FOIAs is, pretty much, standard operating political procedure for both parties. It has been for quite some time.
As a Democratic source points out, former Pennsylvania Senator Rick Santorum filed a FOIA requests with the Department of Transportation back in 1999 seeking information about whether his perspective opponent, Rep. Ron Klink, had been collaborating with the Democratic Senatorial Campaign Committee for DOT information.
During the 1996 campaign, the Bob Dole-Jack Kemp ticket filed a FOIA request to force the Clinton Justice Department to release info on major Democratic donor and alleged drug smuggler Jorge Cabrera.
Way back in the months leading up to the 1982 presidential campaign, meanwhile, the RNC sent FOIAs to 28 federal agencies for records of contacts with Jimmy Carter's campaign to see if federal money was being used for campaigning.
Finally, there was a 1996 Newsweek article detailing the extent to which the Clinton camp utilized the FOIA process -- through the auspices of the DNC -- to get prepped on its potential campaign opponents.
But the "researchers" helping Bill Clinton, NEWSWEEK has learned, were thinking ahead. They inundated federal agencies with Freedom of Information Act requests. The subject: any contacts between the government and a long list of potential Dole running mates. The names included the obvious (Govs. Jim Edgar of Illinois, George Voinovich of Ohio, Tommy Thompson of Wisconsin) and less obvious (California Attorney General Dan Lundgren). The researchers were looking for evidence that these men have asked for embarrassing favors on behalf of special-interest allies. There's nothing dirty about FOIAs, but the Clintonites didn't want to advertise their work. As required by law, they listed their names and addresses. They just didn't point out that "430 South Capitol St., S.E." is the Democratic National Committee.
Perhaps ironically, none of the names that the Clinton team researched ended up mounting a Republican primary bid. But the point is the same. There is, as Newsweek noted, "nothing dirty about FOIAs" -- even if it seems insidious.
As for Pawlenty's gambit, the DNC was quick with a retort:
"That Tim Pawlenty, who has taken more trips to Iowa and New Hampshire this year than to several counties in Minnesota - the state he's supposedly governing - would lecture anyone about where their focus is, is certainly funny," said Press Secretary Hari Sevugan. "As a matter of fact, if Pawlenty is so suddenly interested in transparency he should start by releasing his political travel records and meetings with lobbyists that he's adamantly refusing to allow the people and press of Minnesota to review despite repeated requests."