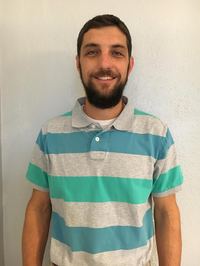 Last week I found myself standing shin deep in the frigid shallows of Lake Michigan, holding the hand of my young nephew, August, who was hesitant to dive in. I helped him calm his breathing, told him to close his eyes after we counted to three, and held his hands as we plunged down and popped back up together.
As I watched August gain confidence and independence in the water, I thought about the many times my colleagues and I are called upon to try something new and challenging at work. This has been especially true with the advent of the Common Core - and the professional development sessions associated with it. Now, with the roll out of the Every Student Succeeds Act (ESSA), this is an important moment to honestly assess whether the training commonly provided to teachers actually advances equitable and highly effective instruction for all students.
In the age of the Common Core, teachers like me are constantly instructed in PD sessions to differentiate our teaching to meet the needs of diverse learners and design lessons that allow students to actively engage with rigorous, standards-aligned content. Yet, time after time, the training sessions that districts provide fail to integrate the very approaches they aim to develop in teachers. It's commonplace to walk into a session to see thirty teachers passively seated around a single presenter, checking their phones under the table or taking trips to the farthest possible bathroom to get their steps in. And to think they might miss that next PowerPoint slide or black and white handout! It's no wonder that teachers check out during these "sage on the stage" sessions.
In order to help our public educators teach "to high academic standards that will prepare [students] to succeed in college and careers" (http://www.ed.gov/essa), we must deliver professional development that is differentiated, collaborative, and practiced-based.
Differentiated PD means moving away from a "one size fits all" approach. No one enjoys sitting through a presentation on material they already know or that isn't relevant to their job. Instead we should be offering separate trainings targeted towards specific grade levels and content areas. Teachers and administrators should be able to thoughtfully choose who needs what content within diverse teaching staffs. Recently at my school, for example, we prepared five targeted trainings on a variety of topics and allowed teachers to select a session that best matched their interests and needs.

Collaborative PD means moving away from "sit and get," lecture-style instruction. We expect this of teachers in their own classrooms, and it's time to bring that same expectation to sessions that teach teachers. In collaborative sessions, participants actively engage with the material, share ideas, and communicate with one another in a variety of formats. This structure deepens learning and helps foster a spirit of sharing and support among staff members. What's more, positioning teachers as knowledgeable professionals with valuable ideas to share inspires educators to bring their best effort and energy to these trainings.
Finally, practice-based PD means moving away from discussing general approaches and digging into the nitty gritty of putting best practices into action. In order to help students achieve the heightened academic standards of the Common Core, teachers need opportunities to integrate high-leverage strategies into their classrooms in ongoing, supported ways. So often, districts provide a single training on a new strategy or resource and expect teachers to independently adopt it into their practice. Instead, teachers need consistent opportunities to rehearse proven techniques, receive individualized feedback, share successes, and troubleshoot challenges.
The good news is that there are educators around the country who have embraced this vision of PD. In Colorado where I teach, I recently had the opportunity to facilitate a five-week PD course through a program sponsored by my local union in partnership with Teach Plus. Participants selected from a menu of course offerings and met for three-hour sessions to dive deeply into high-interest, standards-based topics. In each session we built on our prior meetings and reflected on how new strategies we were exploring had impacted our teaching over the last week. This personalized, supportive environment meant that facilitators and participants were in amongst the waves together, working collaboratively, and gaining confidence and independence as we navigated the waters of innovative teaching techniques.
Every year, districts around the country pour big money into professional development, but we get more bang for our buck when we direct those dollars towards programs like the one I experienced through Teach Plus: PD programs that allow teachers to actively engage around best practices in collaborative, differentiated ways.
It's time for districts to stop standing on the beach and telling teachers to swim. It's time to dive in together.
Coert Ambrosino teaches 5th grade general education at Alsup Elementary School in Adams County School District 14. He is a T.A.L.L. Teacher Leader and a School District 14 Classroom Teachers' Association representative. Follow him on Twitter at @CoertAmbrosino.
Registration for Fall 2016 T.A.L.L . (Teachers as Leaning Leaders) program is now open! Teacher leaders: Click here to learn more and apply.
Popular in the Community