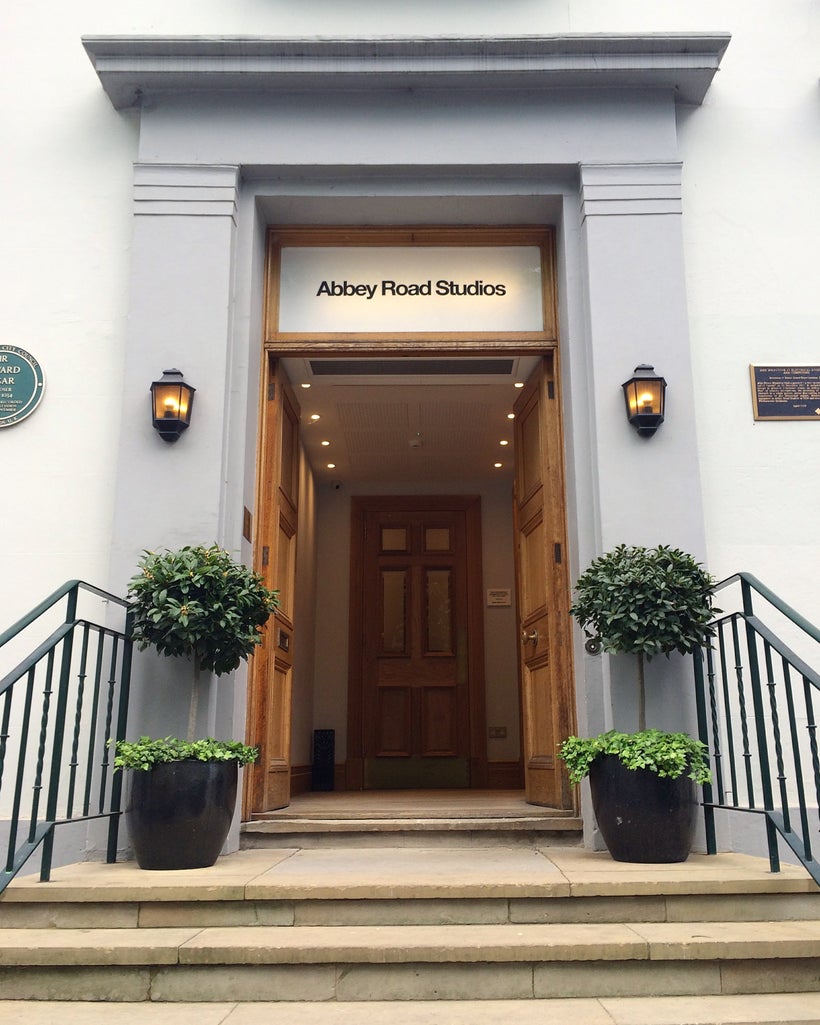 For musicians all around the world working in every genre or in any country, Abbey Road Studios is hallowed ground. The London recording studios have welcomed most, if not all, of the biggest names of all time, and some of the most beloved songs and albums ever created were tracked and finished in what looks like a fairly unassuming British home. Most artists can only dream of ever visiting the secretive and restricted location, and for those outside the music industry, the chances of ever setting foot in the very private location are even lower.
That's what made a recent concert held in the biggest room available at Abbey Road so special—it wasn't restricted to only those who knew the band or who have some influence in the business, but rather those who likely would never be invited if it weren't for their allegiance to one hotel brand: Hilton.
The travel giant recently looked to the space as the perfect venue to hold an event that was a part of its 2017 concert series, which has been growing with every passing year. Hilton Honors members were invited to take part in an online auction, where they used nothing but their loyalty points as a way to get in the door, where they were greeted by a sight few have seen, even if they've recorded or even worked at Abbey Road.
The biggest studio, where orchestras often record scores for famous films and where The Beatles did most of their important work, was transformed into a party space, complete with bars and a stage for the main act, OneRepublic. The pop-rock band, which is fronted by celebrated hitmaker and sought-after producer and songwriter Ryan Tedder, was not shy about sharing how excited they were to be there, and the significance surely wasn't lost on them (as it shouldn't be).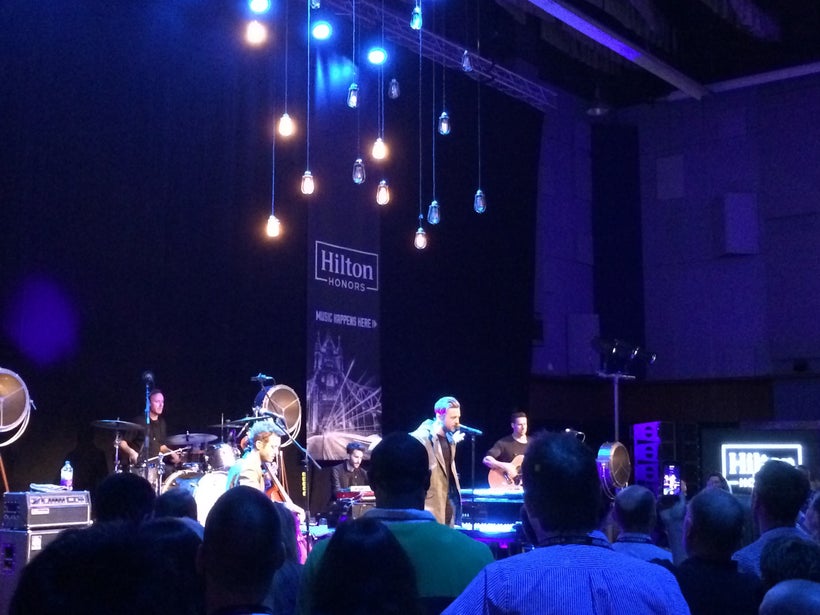 The group wasted no time in launching into their catalog of hits, which includes songs like "Apologize," "Counting Stars," "Stop And Stare" and recent successes like "Wherever I Go." Tedder spoke about how the band spent time re-recording a British classic, and that they were inspired to do so thanks to their visit to Abbey Road, though he made an expectant crowd wait to hear the track until everything was perfect, but now anybody can listen.
OneRepublic's cover of Oasis' "Champagne Supernova" was shared to Spotify recently, as was a video detailing their time in London and their showing at the studio. These additions are new to the Hilton concert series, which changes every year and grows to include more people in different ways. Abbey Road can only fit so many people, but by uploading the music to streaming services, everybody can get in on the fun for at least a few moments.
I have been writing about the intersection of bands and brands for years now, and I always try to explain to large companies that what separates a fine staging and one that people want to talk about (and in my case, write about) is exclusivity. Seeing OneRepublic is fun, and had this event taken place anywhere else, it could have been an enjoyable and semi-memorable evening for many in attendance, but it was the location that made this a once in a lifetime moment, and those who were lucky enough to be there, in that historical room, are sure to remember who is responsible for bringing it all together.
Calling all HuffPost superfans!
Sign up for membership to become a founding member and help shape HuffPost's next chapter
This post was published on the now-closed HuffPost Contributor platform. Contributors control their own work and posted freely to our site. If you need to flag this entry as abusive,
send us an email
.