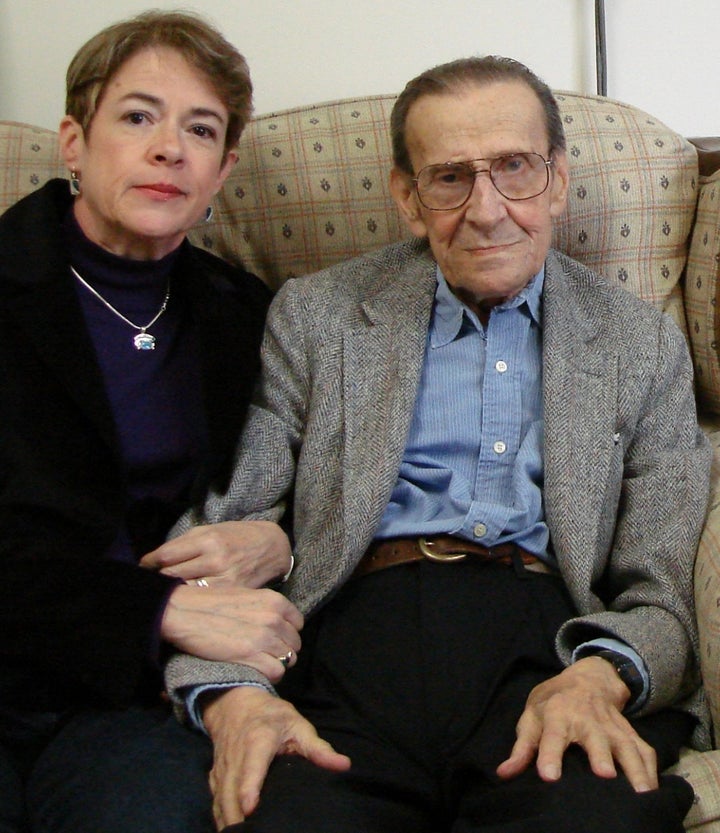 Our loved ones with Alzheimer's may forget our name and forget their relationship to us. They may not remember we're their spouse, their child, another relative or their best friend. If and when this happens, it is incredibly painful.
If the person is living in a care community, we may feel there's really no reason to keep visiting. After all, it may seem like if the person doesn't know who we are, then they don't love us anymore. If this happens, we will undoubtedly feel totally unloved and rejected.
If the person is living at home, the same feelings may arise. We may feel so rejected that we decide to interact less often with the person.
However, in many cases, although a person with Alzheimer's doesn't remember our name or our relationship to them, they may still feel love for us. And they may still feel we're someone who loves them. They may also feel we're someone with whom they enjoy visiting.
This was illustrated to me many years ago in a remarkable way that was so emotional it took my breath away.
One day I went to visit Ed, my beloved Romanian life partner of 30 years, at the Alois Center in Cincinnati, where he had lived for more than a year. That day I had decided to show him some cards and photographs I'd found in a big manila envelope while emptying out his storage bin at his former apartment.
The envelope must have contained every greeting card and letter and note I'd ever sent him. I was deeply touched that he'd saved them all those years. There were also many photographs—some of which I'd given him, and others that were his.
I started by showing him the cards. I didn't know if he'd be able to read or understand them, but he did. Some were serious; others were light-hearted. He was quiet and had a serious expression on his face while looking at the former; he smiled, and once even laughed, at the latter.
Then I started handing him the photos, one by one. There were several pictures of him as a child, including one of him wearing a sailor suit and sitting on a bench with his grandparents in a beautiful park in Romania. He smiled when he saw them.
Then there were some pictures of him as a teenager and others when he was a young adult. There were also many photos of groups of people—most likely friends and relatives. In addition, there were a few photos of him with different beautiful women. I assumed they were old flames. Ed had always been quite the lady's man. He continued smiling as I handed him the pictures one after another.
Finally, I arrived at the last photo in the stack and I handed it to him. It was a picture of him, elegantly dressed, standing tall in a spacious living room. Behind him was a young woman. She had her hands on his shoulders, and her head was peeking out from behind his. The picture was at least 25 years old.
The instant he saw the photo, he said very softly, "Ah . . . She loved me." He didn't recognize that I was that woman, but he instantly remembered that she'd loved him.
I said to him, "I'm that woman and I still love you."
He was silent and continued gazing at the picture. When he didn't say anything more, I asked him, "What are you thinking?" He paused then whispered, "I'm thinking of love." Then he looked at me as he had all those many years before when we were lovers.
I couldn't tell if he was in the past or in the present. I decided it didn't matter. He remembered our mutual love, and that's what mattered.
Popular in the Community