Like a slow cooking stew, my frustration with Andy Williams grew. I was picking a fight with a dead man on a leisurely drive home. Emotional gloves off, I'd had it. His insistence that "It's the Most Wonderful Time of the Year" nagged at my tightly wrapped heart. With each verse and chorus it unraveled. Maybe in the 1960s this was the most wonderful time of the year. But certainly not now.
His kids were jingle belling... mine was mad because I put a limit on screen time and requested her presence in the kitchen for cookie baking day.
He had holiday greetings and gay happy meetings... I had announcements of fellow cancer fighters passing away, terror watches on Christian churches and rushes to the bathroom thanks to holiday foods that belong on a colon cancer survivor's naughty list.
He had parties, marshmallows, songs and stories... I had to-do lists, work emails, unwrapped gifts and unexpected, due-by-January bills.
This was not the most wonderful time of the year.
Just before my fingers reached the car stereo to switch to a less offensive song, a strong voice inside of me urged me to pause.
"What are you running from this season?"
My typical self-talk fired up, ready to defend my already-offended heart. I wasn't running. My jam-packed calendar offered proof. I'd done every tradition. Opened every Christmas card. Went to every Christmas gathering. I was listening to the holiday radio station for goodness' sake.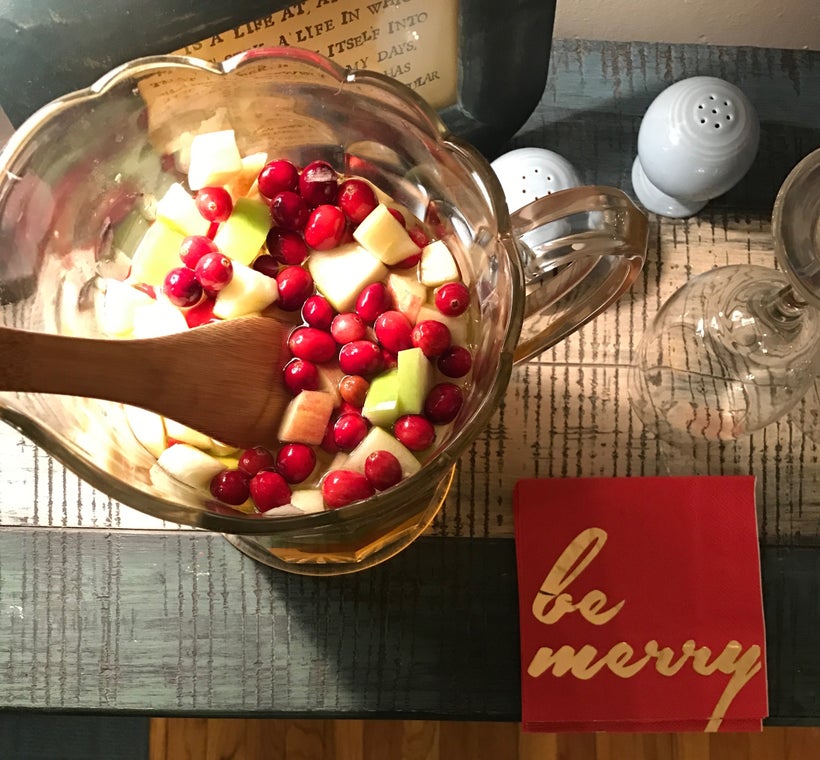 Then the famous line caught my attention and broke the mounting war.
"Our hearts will be glowing when loved ones are near."
I paused for the pause I'd been avoiding.
My chest sank under the weight of its pain.
That's why it hurt so bad.
I was heartbroken over the days with loved ones that were gone and not-so near.
The invisible fortress initially built to hold back the grief and memories inevitably kept those not-so-far away. I felt alone - me and my aching heart. I wouldn't... perhaps I couldn't... let loved ones in the same room come close. The biggest risk had become to draw near.
The only thing glowing was the red stoplight in front of me. Dusk was falling quickly.
The pause felt like hours. In reality, it lasted only a few seconds. I pulled my hand away from the radio and let Andy's song play out, realizing he was not my enemy.
As the night's darkness hit, I watched bright twinkling lights lining several buildings and homes begin to turn on. Their colors lit up the December sky.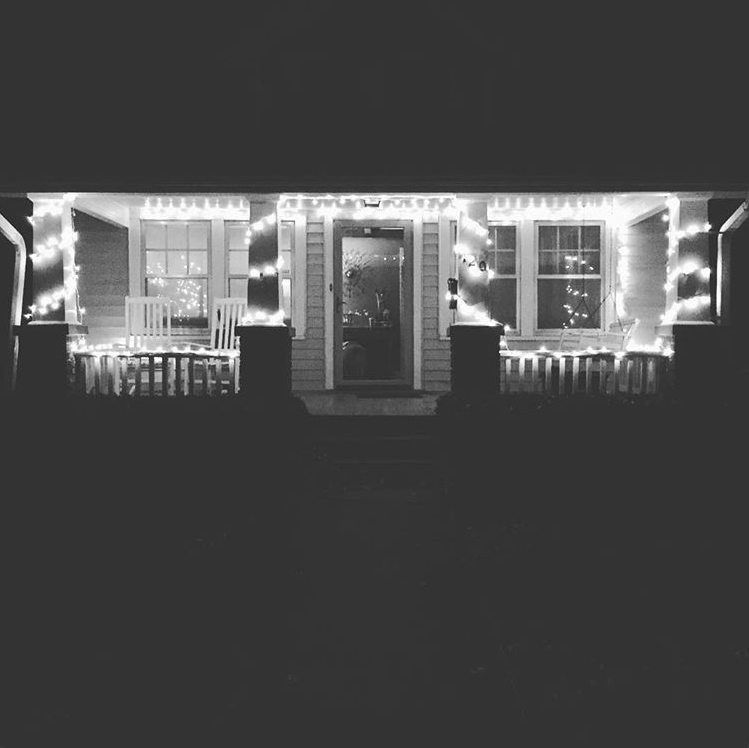 For the rest of the way home I left the radio tuned to Christmas music.
Calling all HuffPost superfans!
Sign up for membership to become a founding member and help shape HuffPost's next chapter
This post was published on the now-closed HuffPost Contributor platform. Contributors control their own work and posted freely to our site. If you need to flag this entry as abusive,
send us an email
.