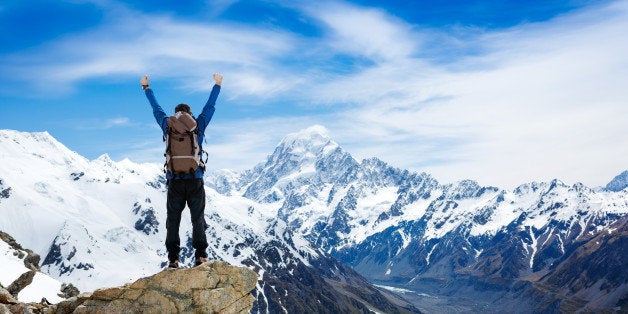 Lately I've been breaking one of my own cardinal rules: Don't take life too seriously. It seems like there have been more downs than ups and that in itself is enough to break a spirit. Bootlegging at home doesn't always weather the most favorable of conditions and the inevitable negativity, doubt, and questions that follow can't always be brushed away with an ear-to-ear smile.
I know I'm not alone in this matter. I know that others deal with it daily. People who dream big but have to start small. It's a humbling process and it's also something that one cannot fully understand until they are here. With this choice comes a lot of misperception. Questions like, "Are you just beach bumming it for the summer"? "Wait, what are you doing again?" or better yet, "Dude, you should just get a real job." Now if I only had a nickel for every time....
Let me point out that I'm not saying you shouldn't take other's advice into perspective. Constructive criticism has been one of the best forms of learning and growth for us -- especially when it comes from those who give it with the right intention. But when someone doesn't truly understand the depth of what you're doing and the importance it has to your life, then it's okay to question that persons intent when they tell you to just get a real job (what qualifies as a real job is another matter in itself).
At the end of the day, you have to live with your decisions, so make sure to make them based on your needs and wants, not somebody else's.
To the dreamers and doers who want to do more in their life. To the people out there who know they're onto something. To the people who don't want to settle: There are narrow minds everywhere. A common thread that seems to keep surfacing is that the more you put yourself out there, the more these folks seem to reveal themselves.
Now, I'm no expert on dealing with humans who can't see the beauty in taking a chance on yourself but I do know this: When you take that leap they will spawn faster than the zombies in the Walking Dead.
Fortunately for you, and me, Negative Nancies are harmless.
So what do you do when it's raining Negative Nancies?
Laugh it off. Turn up the country radio station with the windows down or put Janis Joplin on repeat. Crack a joke. Crack the joke again. And again. Look at the big picture. You're being questioned because those people have questions themselves. Deep down we all want to find purpose. Purpose may vary by person but it doesn't mean that everyone is searching for it in the right place. So when someone jumps on you about your current "life status," brush it off and do so with a smile. You know you're onto something and that alone is enough to mend a broken spirit.
From me to you, here's the best way to deal with the Negative Nancies in your life. Whether it's a close friend, a family member, or even a complete stranger telling you how you should live your life, laugh it off. Be goofy and loosen up. Shake it off and have some thick skin.
Why? Because in our short lives here on planet earth, why let some sad soul bring you down? You owe it to yourself to enjoy every second of it. If you're on a path that you've chosen then you are already winning, and that in itself is worth celebrating.
This post was originally published on Quarter for Your Crisis, a catalyst for Millennials to reconnect with themselves, their faith, and the world around them.
REAL LIFE. REAL NEWS. REAL VOICES.
Help us tell more of the stories that matter from voices that too often remain unheard.