If someone asks me how to define motherhood, I won't be able to do it without thinking twice for a couple of minutes. I am the biological mother of Uma, a girl who is turning 10 next May. My daughter has brought to my life the true meaning of unconditional love, but despite of that profound assertion, I don't know the right words to describe the different faces of motherhood.
Every second Sunday of May we celebrate Mother's Day, however I don't like to praise one day. I think honoring mothers should be every single journey. I recommend loving your mom the best way you can every day, and both realizing that you are enjoying the gift of life.
As a mother, receiving expensive presents or taking me to a fancy dinner doesn't compare with the pleasure of hearing my daughter telling me: "I love you Mom".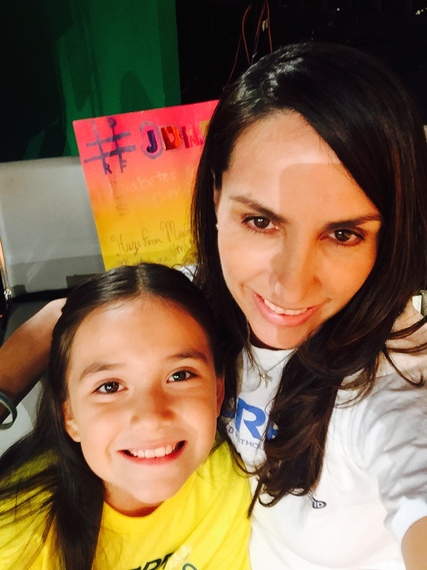 (Courtesy: Hirania Luzardo)
That simple phrase keeps me smiling, loving and appreciating the value of being a mother. This phrase affirms that she knows she can count on me during cheerful or difficult times. "I love you Mom" is the most fulfilling emotion that depicts the true meaning of nurturing.
When I started writing this piece, I mentioned that I am the biological mother of Uma. I am so thankful that I carried her for nine months in my womb and gave her birth. These miraculous events have created a lifelong bond between my daughter and I, which I know is a bond that will never be broken.
However, carrying a child in your womb doesn't define the true meaning of motherhood. Nurturing a baby, raising a toddler, being present and loving unconditionally are the true components that represent motherhood.
The beauty of nurturing can be done by a father, grandparents, siblings, aunts, uncles, and also adoptive parents. There are no words that can really describe motherhood. The commitment and love for a son/daughter goes beyond biological connections and transcends all earthly assumptions.
Motherhood is about parenting, is about showing the journey with values, love and respect. Motherhood is about influencing their lives with the best approach and opening their eyes to a world full of challenges.