Lately, I've not been able to utter a word without hearing my mother's voice. In the last six months I've realized how much I sound like her. She echoes each word I say as if she were standing right next to me, in every mothering moment. Since I lost her two years ago, she's dwelled within the caverns of my mind, and now she surfaces each time I speak.
For the most part, her echo is comforting, helping me emulate the very best of my mother's wisdom. At times, though, it's heartbreaking, as I wish for one more conversation, one more phone call, even one last nagging lecture.
Her voice has become a part of me, and through my own I am reminded of her constant presence. My words become her legacy, as I seek to mirror not only her voice but her deep, deep love as well.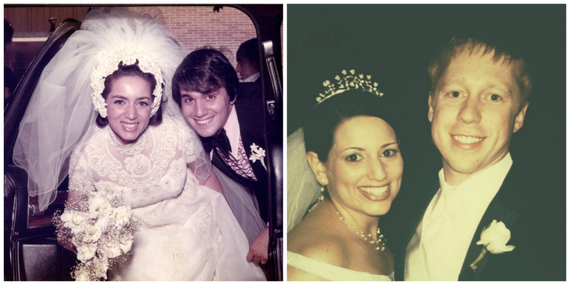 My voice is a mirror of my mother's, and so is my face. I've heard others remark that the resemblance is uncanny. I look just like her when she was my age. I often gaze at photos of her later in life, peering into my future face.
I don't mind being a walking reflection of my mother. She was radiant, lighting up every room she entered with her love. Motherhood is a mirror, and I have a beautiful legacy to reflect.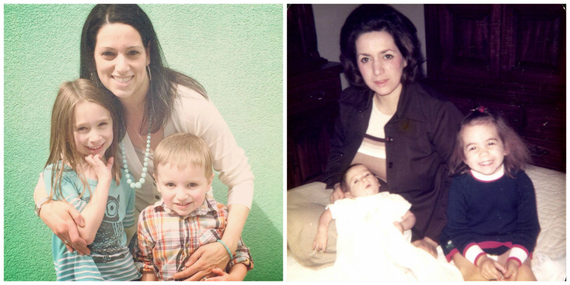 I watch my own reflection, walking around in the body of a 7-year-old. She has my eyes... my smile... my pointy chin. But her appearance is only the beginning of our similarity. She has my free spirit, my lack of focus, that overwhelming need to be active and creative. She is everything of me that is good and beautiful, and a walking reminder of each weakness I hold. Each thing about her that drives me crazy is but a reflection of that which makes me tire of myself.
Motherhood is a mirror, and I peer daily into the depths of what I could be... what she could be... if only we could overcome the things that hold us back.
I long to be able to ask my mother what it was like to watch a smaller, younger version of herself go through life. I imagine she'd tell me to lead her gently -- to let compassion and grace be my guides as I help my daughter navigate past the weaknesses I am just now coming to understand. She'd tell me to be patient with my mini-me, because someday those things that frustrate me will become her greatest strengths, with my help.

My mother would look deep into her own mirror with great pride. She'd recount every way my girl is a beautiful reflection of me, and encourage me to love her beyond myself.
Motherhood is a mirror. An opportunity to catch a glimpse of ourselves as we stand in front of the ones we've given life. It's the blessing that allows us to reflect on the best of who we are, and impart that person to those who will carry our legacy.