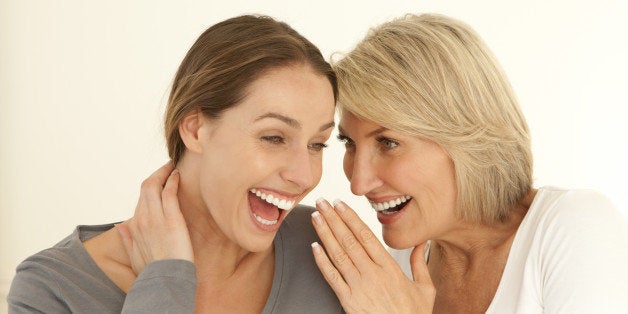 Mothers are always watching what other parents do. Sometimes this gives us great ideas about teaching our children many skills and good values and reinforces what we believe parenting should be about. But so many times we are unsure of ourselves because we love our kids so much that we doubt what we do and want to get parenting just right.
When our kids have a meltdown in a store, are aggressive or timid with other kids on the playground, and refuse to listen to us when it's time to go, we're often thinking more about how the other parents judge us than what our kids are going through. This is only natural but Parental Intelligence can give us a new mindset that is not only relieving but much more productive.
Does Behavior Have Meaning?
When our children have unexpected puzzling behavior that may recur many times, conventional wisdom says to punish. But then we discover the behavior returns again and again. So something's gone amuck.
The problem is we are acting before understanding what the behavior means.
Maybe a meltdown means the child is exhausted, or hungry, or confused about making a decision in a store. Maybe your child doesn't want to leave a party because he wanted to make a new friend. Maybe our child is aggressive on the playground and always yells at other kids because that's what he hears his parents do. Compared to these and other potential explanations, why should we care more about what other parents think than what our child is going through.
Having a Thick Skin

Granted, it takes a thick skin to ignore the grimace on another mother's face as she looks at your child and then at you. But that's her insensitivity, not yours. This is a judgmental parent. If she can make you feel ashamed and you don't even know her, how does she make her child feel? This is not someone to use as a measure of your self-confidence as a parent.
Supportive Mothers

The mothers to hang out with are those who think like you do. They reassure you when your child misbehaves because they understand there is meaning behind the behavior. The behavior is a communication kind mothers can help you figure out by sharing experiences about what behaviors often stand for. These are mothers who ask, "Why" and work together to find explanations for puzzling behaviors. They reassure you when you doubt yourself because they know how that feels.
These are the mothers to hang out with.
Parents can't do the right thing every time and know exactly what their child thinks, feels and intends. Parental Intelligence tells us that all we can do is understand our reactions without acting on them immediately and then try to understand our child's mind. This puts parenting in perspective. It's a tough job with immense rewards when your children feel your unconditional love, trust you to figure things out with them, and provide the security they need. Just trying to do this is realistic.
We learn from experience the more we get to know ourselves and our child and strengthen parent-child bonds.
.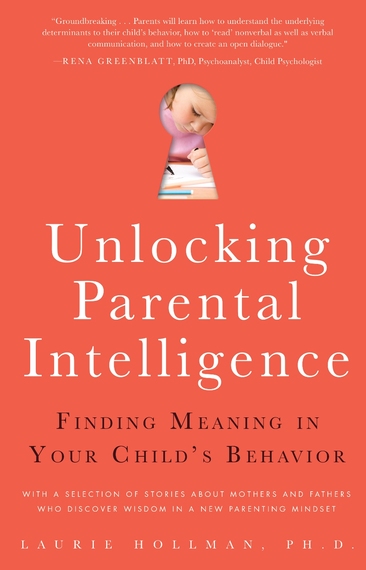 Laurie Hollman, Ph.D. is a psychoanalyst with a recent book, Unlocking Parental Intelligence: Finding Meaning in Your Child's Behavior, on Amazon, Barnes & Noble, Familius and wherever books are found. Try it now!
Related