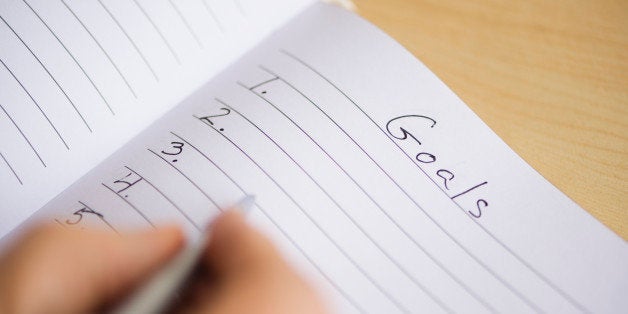 Before I lost my father, I didn't know he could die. There's a difference between knowing something and knowing it, you know? I didn't believe, in my heart of hearts, that I could exist in the world without him. But four years ago, he didn't pick up the phone when I called. When a few hours went by after my voice mail message inviting him to house the next day to celebrate my 33rd birthday, I knew he was dead.
That was when I started to live. That was when I stopped excuses and procrastination. Being on the front lines of my own life without the cushion of a parent between me and my own eventual death brought my goals into focus. I stopped wasting time. I decided to be the person I wanted to be. And I wanted to be a writer.
Putting pen to paper was my self-therapy, a way to work out my feelings of loss and guilt and sadness. Within a year, I had a tangible product of my mourning. Warm, heavy pages I could hold in my hand. I stopped thinking of myself as someone who wanted to be a writer, but simply as a writer.
The novel was never picked up by an agent for publication and sits in a drawer. I have a folder of rejections from what I thought could be potential agents. I keep them for the day when an acceptance comes.
I started to blog to draw attention to the book. And then the blog became something else entirely. A forum for my thoughts and ideas. More therapy. And connections.
The memoir-type genre of my blog soon evolved into political essays that covered the 2012 election, centering on the social issues that are important to me. In the aftermath of my father's death, the idea that I wasn't as accomplished as another writer, the act of being intimidated by someone else's intelligence or experience was replaced with a different attitude: "Why not me?"
And so I spoke, and I wrote. I sometimes argued. I strengthened my skills. I sculpted my opinions. My confidence grew,
Then I got a job. First as a political blogger. And now as a staff writer for a newspaper.
I didn't survive my father's death. I thrived in its aftermath. I woke up to the real fragility of life.