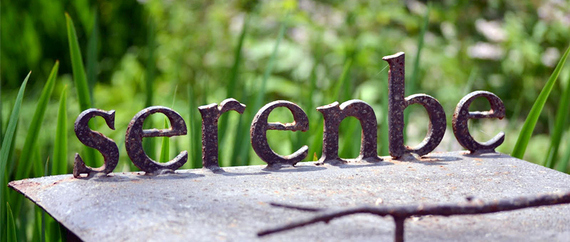 A weekend of wondrous themed streets tucked perfectly in an ambiance of California cleanliness led me through towns of creative wonder, breathtaking views and easy going pleasures, all swept right into the rural countryside of Georgia state.
Serenbe is just what its name says, 'Serene'. Untapped by rambunctious turmoil and emphatic disturbances, Serenbe was born in an effort to protect the beautiful rural land just outside of Atlanta known as Chattahoochee Hill Country. An illustrious community of thriving citizens, it now serves as a haven for those seeking sanctuaries away from the bustling city life, yet lust for the bountifulness of a clean, yet urban zen within nature.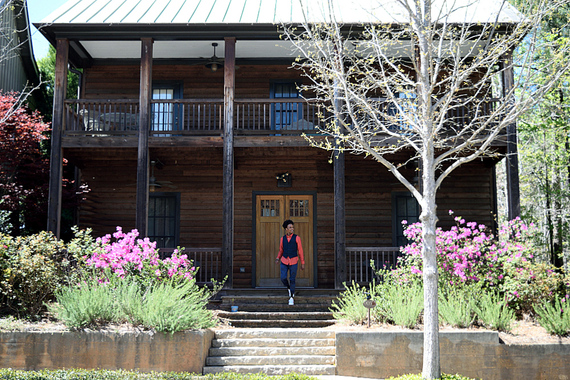 [Photo: Kendall Peoples- At Serenbe, I enjoyed a seamless city-life meets Pleasantville liveliness that matched perfectly to the peace, zen and balance of living in nature.]
Discovering Serenbe on a recent weekend trip to Georgia weaved together one of the most promising perspectives about my life. Who I am. Where I belong and what makes me happy. I was literally on a cloud for three days after I returned from this Southern oasis.
Outdoors, and in the graces of endless sunshine, a sense of peace and calm overtook me as I exited my town car on arrival. Time noticeably moves slower here, and memories are savored. Deep, endless horizons billow over vista-ridden hills, all of which are tear-worthy, enchanting and, at times, majestically attractive. Before I'd arrived, I spent weeks scrolling through Serenbe's website, simply lusting over how beautiful their imagery was, and to also reassure myself how worthwhile this trip would be.
As suspected, Serenbe began as a perfect match to the sense of sleep + wellness beaming through The Huffington Post right now with the launch of Arianna's new book, The Sleep Revolution. Not to mention, sense of well being is a revolution, and good sleep was certainly attained at Serenbe. Boasting the beautiful Inn at Serenbe, it was the perfect accommodations for rest & relaxation, honeymoons, and even spiritual retreats.
Check-in was noticeably smoother and more calm than any other place I've stayed. But then again, I'm always rummaging through a busy, bustling major city. I'd never fully been to Atlanta before, outside of the usual ATL layover when flying from LAX to BWI or LGA airports. So, as I knew nothing more to expect from the Atlanta area than what I've seen on reality TV, Serenbe made sure that my first trip here was a positive one that I'll never forget.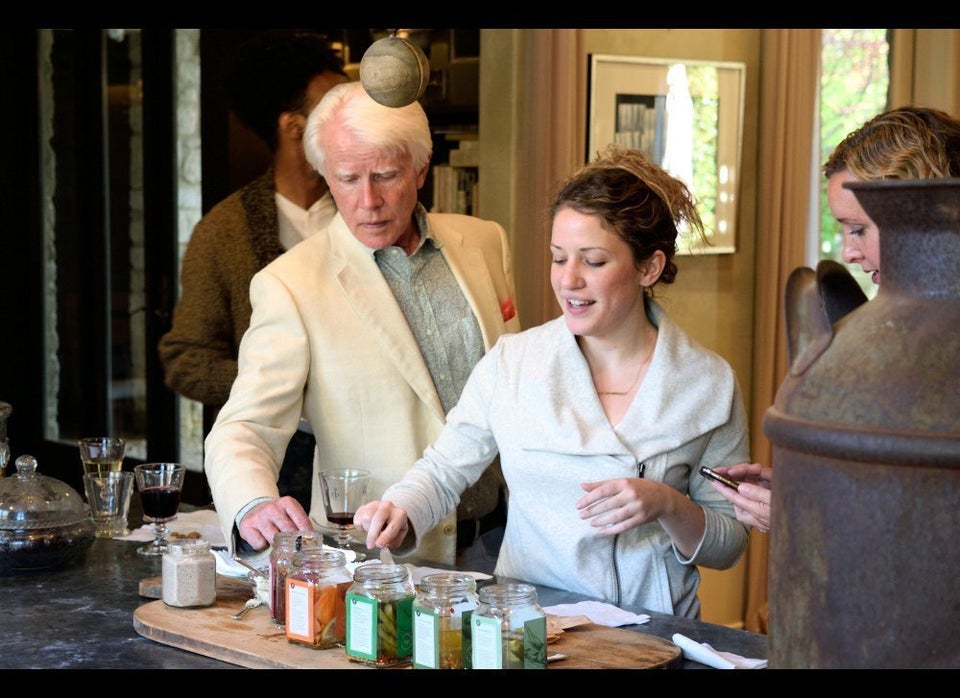 When Nature Calls: Life at Serenbe
What I loved most about exploring Serenbe was its seamless city-life meets Pleasantville liveliness, matched perfectly to the peace, zen and balance of living in nature. As my discoveries were blended with conversations a la' former New Yorkers, Chicagoans, folks from Hollywood, writers, entrepreneurs, and fashion enthusiasts who'd all somehow, amidst their quest for overall life happiness, had identified with Serenbe's vision, relocated, and started new or second lives here.
In Georgia, a state hardly known for bringing together diversity, I discovered Serenbe's grounds to be a place where the Southern integration of international cultures may just be able to coincide. I was welcomed with open arms all weekend from Monica Olsen, Serenbe's Director or Marketing, and Steve and Marie Nygren, Serenbe's Founders, who each made me feel warm and totally at home throughout my stay.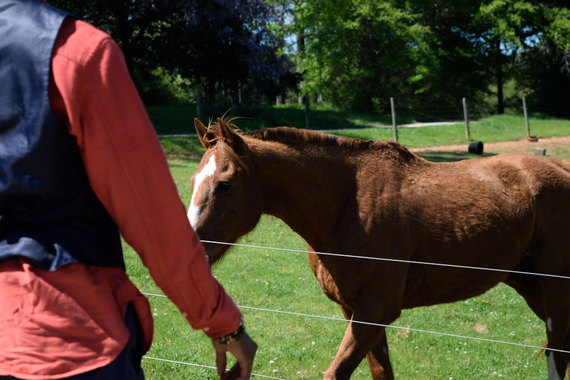 Brimming from San Francisco, I also met the Sharps, a couple who live in a striking 3-level estate I referred to as 'the modern house' during my stay.
"We lived here back in 2008 but moved to San Francisco for Patrick," Quoted Megan Sharp, a tall and stylish interior designer.
"...but we just felt like Serenbe was really, truly home. Steve [Nygren] was the one that said to us, 'You decide where you want to live first, and then you make a choice about how you make a living.' This way, how you make your living doesn't come first. We've never felt more alive and at home in a place." As Megan shared her story with enthusiasm, I was swayed with thoughts of Serenbe actually becoming a reality for big-city dwellers such as myself.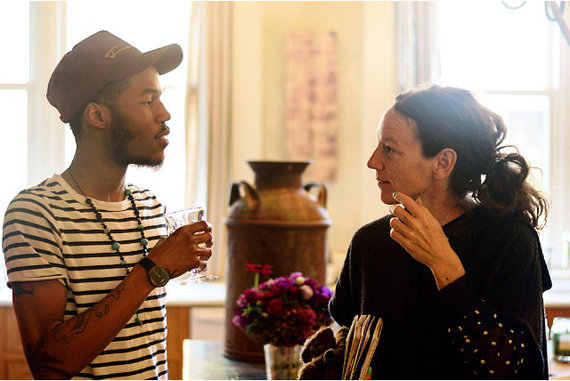 What I did find most special about Serenbe was its residing eclectic varieties, bringing together a creative community from performing artist, bookmakers, spoken word, visual artists, and filmmakers, which allow wondrously magical opportunities to happen all throughout the community. "What better place to vibe-out to creative assortments than in nature?" I thought. In my first day here, I'd met an installation artist from Detroit, two curators from Atlanta, a performance artist, an art collector, and a folk artist. The hidden gem to it all? It's found in one the most country parts of America, the Chattahoochee Hills of Georgia. Diversity and creative culture couldn't have a better home.
As personal tours commenced over the weekend, I kicked back and watched hills and meadows run throughout the grounds as a showcase of donkeys, pigs, ducks, goats, and various breeds of horses galloped through the over 900 acres of land.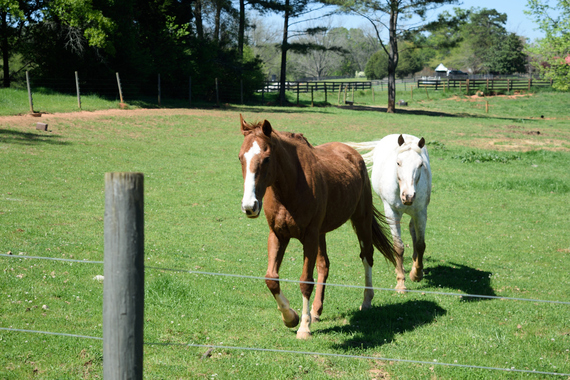 "The population of Serenbe sits at a little over 500." discussed Marie Nygren and I over cocktails. Amongst one of my revering festivities for the weekend was an exclusive peek inside of the Nygren's home, which sits in close proximity to a Serenbe landmark, The Blue Eyed Daisy.
"People are hungry for this. We're proving that there can be urbanized living with all of the amenities of living in nature, and without all the hustle and bustle." Steve Nygren jumped in, with a passionate narrative about his journey of getting Serenbe to where it is today.
"And if you want all of that," Steve motioned with his hands. "...it's right up the street." Like Steve, residents are quick to mention that Atlanta is just 20 minutes away, an easy drive for those taking the daily commute for work, or just need some different scenery.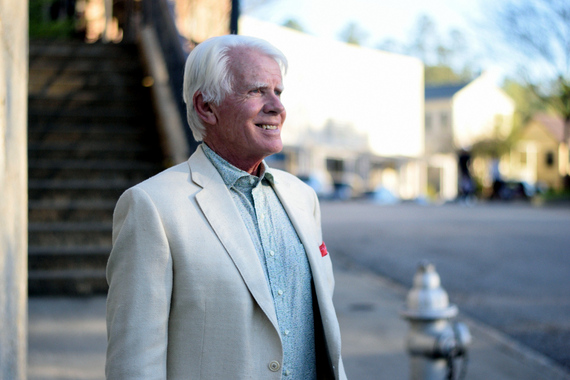 [Photo: Kendall Peoples- Serenbe's Founder Steve Nygren on the vision, "if you want to change the world, start in your own backyard."]
"From day one, we knew Serenbe would be full of citizens of the globe." Steve assured me, Serenbe residents are well connected to world and use their passports frequently.
Traveling in and out of Serenbe is easy, but it isn't a daily requirement for all. As a charming gem, many residents run their very own businesses located upon the grounds. Like Nadine Bratti, a wine enthusiast and former Manhattanite who runs The General Store, and Julie Klappas, also an expat New Yorker and the Executive Director of Serenbe Films.
"In New York, people go there to work. It's a working town, and we worked all the time. We worked to support our lifestyle, of course because it's so expensive, but it's also the mentality. When I moved down here, nobody asked me where I worked for about 4 months. I remember being thrown off by that a bit. Before visiting here, I'd ripped a Serenbe article out of a magazine and as I saved it I thought, 'Hey, I don't know what's going on down there but something about this place speaks to me that I'm clearly not getting in New York.' " - Julie Klappas, Executive Director of Serenbe Films.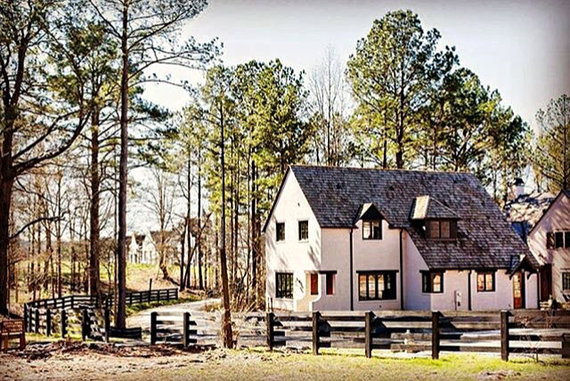 After a weekend of unending fellowship, it became clear to me what Serenbe stood for. Why such careful preservation went into its forestland, wildflower meadows, 15 miles of trails, two waterfalls, rich landscaping and animal villages. Adding to the overall quality of life, it all seamlessly intermixed into community activities, thus creating endless opportunities for relaxing and connecting with nature. As on the final evening of my trip, when night fell and we enjoyed a live rendition of Carousel produced by Serenbe Playhouse. Performed by real equity actors, the production came fully equipped with carnival rides, popcorn, cotton candy, and cocktails underneath the Georgia stars.
Through this vibrant, peaceful, and urban-country living experience for a busy, hustle & bustle plagued New Yorker, I felt the full vitality of what life should be all about. Why residents were so enthusiastic about living their lives here. How this haven of a community can sit in the middle of a grassy, green-hilled countryside, yet's still hip enough to convince bustling movers & shakers to relocate their big-city lives. To know what a day in Serenbe is like is to know peace, and to marvel at adventures that take place in your own backyard. Serenbe changed my whole perspective on life, a place where you simply don't have to work as hard to keep the engine running. A place where, in order to illustrate the full charm and glory of its land, I'd certainly have to visit again.
For more information on Serenbe, its upcoming activities, or its community please visit www.serenbe.com