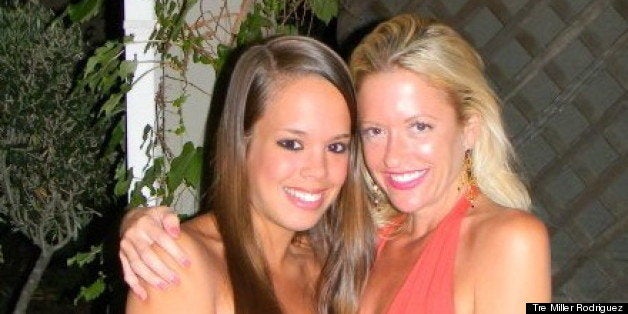 My mom gave me my first -- and last -- Mother's Day corsage when I was 19 years old. Corsages were a family tradition on Mother's Day, along with church and a trip to a historical landmark or museum of Mom's choosing. Corsages served as botanical proof that your kids and husband love you because just-look-at-this-orchid.
When Mom presented me with the orchid, it was as foreign as a lacrosse stick. Or a set of knitting needles.
"You gave birth to your daughter," my mom explained. "That makes you a mother."
"We don't give you a corsage every year because you gave birth to us. We give you a corsage because you made dinner every night with a smile and sewed our Halloween costumes and because you still slip us gas money when we're broke."
"Fair enough," she smiled. "But you deserve... to be acknowledged."
Acknowledgement for getting knocked up the previous year appeared exactly nowhere on my list of ambitions at 19. Neither did my decision not to marry the baby's father and move to another state at three months pregnant. I'd have preferred recognition for the 42 pounds I'd lost since placing my newborn in the arms of her adoptive parents.
"Appreciate the gesture, Mom, but wearing a corsage on Mother's Day when I'm neither married nor raising a kid would be, um, embarrassing for me."
"Well, I'm sorry you're embarrassed about something I'm proud of you for."
She set the corsage on my dresser and left the room. I glared at the orchid like an uninvited guest, but for the sake of not insulting my mom on Mother's Day, I slipped it on my wrist.
And made zero eye contact at church.
Eighteen years after this awkward May Sunday, I acknowledged my first official Mother's Day. It wasn't celebrated with corsages, a child on my lap or with my husband, who had suddenly and recently died at 40. It was celebrated with a phone call and gifts from the same daughter I'd given up for adoption. The same daughter who'd sent me a Facebook friend request nine months earlier -- and set into motion the series of events that would alter my life.
With the blessing of her adoptive parents, we had rushed into each other's arms on her 18th birthday. There, in her North Carolina hometown, we found ourselves gushing, laugh-crying and squealing at the reality -- and recognition -- of each other. We heard ourselves ordering the same grilled cheese and tomato soup for lunch. Realized we had the same nail lacquer on our toes and that we told stories in the same exact cadence. Found ourselves confessing that this reunion was more pitch-perfect than our fairytale notions of it.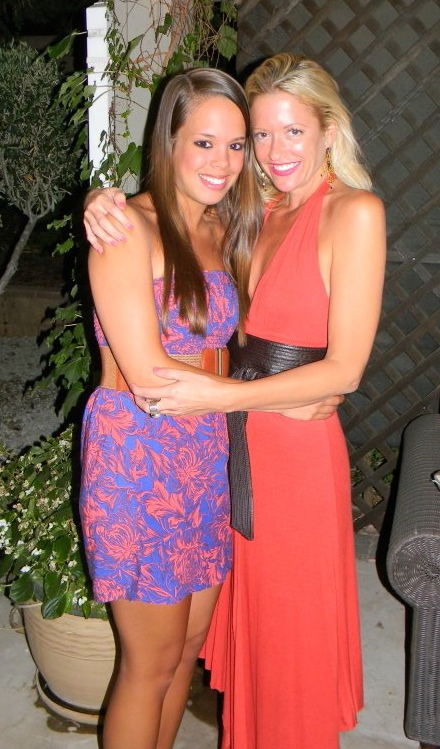 By the time we parted, she had shifted my consciousness in the distinct way that encountering an 18-year-old version of yourself can. Our daily texting and weekend Skyping began to lift me out of my grief stupor. In a matter of months, I exchanged cigarettes for Pilates, rewrote my memoir, found a publisher -- and introduced my mom to her only grandchild.
This past week, my daughter and I reunited to appear in a Mother's Day segment that airs today on Hallmark Channel. A week from now, I'll attend her high-school graduation and she'll join me in Chapel Hill for a reading from my book, "Splitting the Difference: A Heart-Shaped Memoir."
And on that day, in that bookstore, there's a pretty good chance I'll be wearing a corsage.
Tré Miller Rodriguez lives in New York City. She is a copywriter, fashion and grief blogger and the author of Splitting the Difference: A Heart-Shaped Memoir. Learn more at www.splittingthedifferencebook.com.
Popular in the Community