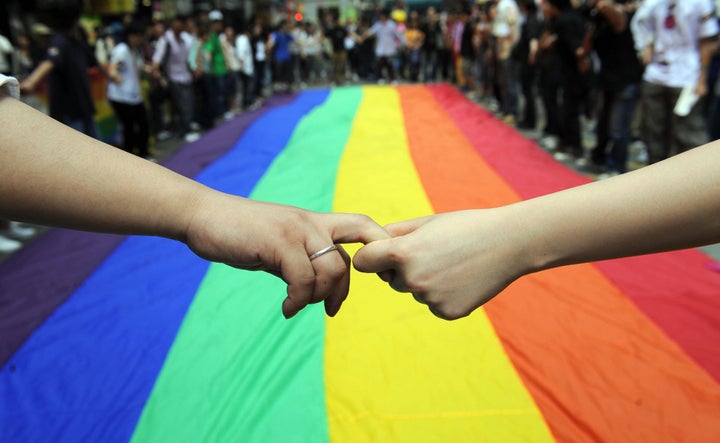 In my last post, I highlighted an amazing dad who supports his transgender teen daughter. Sadly, parental support is not common. Few parents have heard about transgender issues, and some react so strongly to their child's gender nonconformity that they force their child to leave home.
I've wanted to know more about what life is like for these rejected children, and so I finally cracked open my copy of Cris Beam's Transparent: Love, Family, and Living the T with Transgender Teenagers. It's an eye-opening peek at an experience quite different from my own.
Beam met over 50 transsexual kids during the five years she worked at a small high school for gay and transgender teenagers in Los Angeles. The kids "came from as far away as Alabama...and even Hawaii." She says, "many had been kicked out when their parents caught them (their sons!) trying on a dress in the bathroom or stashing stilettos in a schoolbag." Beam describes how one of the transsexual women she connected with, Christina, was treated by her mother:
Gloria was starting to notice her son's femmy touches...and she wasn't having it. She thought her son was probably gay, which, for her, was a black mark upon the family, an indictment of her already-questionable parenting. She told Christina she wished she (Christina) would just die of AIDS if she was going to act this way; she called her "whore," "puta," "slut," and, in their nastier fights, would throw her out, once even changing the locks. Later I would learn that Christina attended five junior high schools in the span of two years as she shuttled between foster care and homelessness and her mother's house.
Gender identity has nothing to do with sexual orientation, but parents often conflate the two. Beam tells another story -- the one of Nina:
Nina's mother cried and cried and said wasn't there something they could work out? Maybe Nina could just dress up on weekends and leave late at night, when the neighbors wouldn't see? Maybe they could work together to hide Nina's girl things from the mother's new live-in boyfriend, who wouldn't tolerate girlie dress-up? This new boyfriend had a decent heart, her mother said, and he paid half the rent so, Dios mio, the boyfriend had to stay. The boyfriend helped Nina's mother afford her youngest son's good Catholic school. Everybody has to sacrifice something in this life, and wasn't there a compromise, wasn't there a way?

Nina told her mother no and gently hung up the phone. For Nina, then 16, prostitution was easier.
Of course, not everyone Beam met had been thrown out by parents. Dominque's mom had been a crack addict since her birth, leaving Dominque to forage for her siblings with little support. Lenora was abandoned by her mother at birth and raised by her loving grandparents in Mexico, but when they felt she could have a better life in the United States, they let her go into the foster care system in the U.S.
But regardless of background, these students were all experiencing the same life. Beam says all knew where to:
... find girls trading secrets about how to shoot-up black-market hormones purchased from the swap meets in East L.A.,...find out about 'pumping parties' where a former veterinarian or a "surgeon's wife" from Florida will shoot free-floating industrial grade silicone into hips, butts, breast, knees -- even cheeks and foreheads ... and learn which dance clubs let in underage kids and have go-go boxes for dancing.
Respondents reported over four times the national average of HIV infection, 2.64 percent in our sample compared to 0.6 percent in the general population, with rates for transgender women at 3.76 percent, and with those who are unemployed (4.67 percent) or who have engaged in sex work (15.32 percent) even higher.
Unfortunately, resources remain scarce for loving parents who have chosen to take a new course and support their transgender child. One of my favorites is The Transgender Child: A Handbook for Families and Professionals by Stephanie Brill and Rachel Pepper.
But at 200 pages, it can be a lot for a newly understanding parent to digest. Fortunately there is a new option -- Helping Your Transgender Teen -- A Guide for Parents by Irwin Krieger, a clinical social worker with years of experience. Krieger's style is gentle and accessible, yet it covers all of the basics. The best part is that, at 86 pages, it's the perfect intro for parents wanting to go where few parents have gone before -- support their transgender child.
Related
Popular in the Community