The recent reality-television tableau of Washington Nationals players Bryce Harper and Jonathan Papelbon brings to mind another famous disagreement over the failure to run out a pop fly — one that occurred in 1990. Unlike the present conflict, however, everyone clearly understood the motivation of the participants and the cause of the discord in that one.
Even a casual observer would have noticed the stark difference between the brash rookie lead-off hitter for the New York Yankees and the old-timer behind the plate for the Chicago White Sox as the two teams prepared to play in Yankee Stadium on May 22, 1990. Worlds were about to collide and a confrontation was inevitable.
The Yankee rookie, Deion Sanders, aka Neon Deion, aka Prime Time, had been generating a surprising amount of buzz in spite of his .100 batting average. Sanders was a new-age type of baseball player, one of the first to arrive in the big leagues already sporting his own brand. He was a forerunner of the hubris and bling that would characterize sports in the coming decade. A gifted athlete, Sanders had been a two-time All-American football player at Florida State and the fifth pick of the 1989 NFL draft. After signing a 4-year, $4 million contract with the Atlanta Falcons, he convinced the New York Yankees to pay him $100,000 to play baseball as a hobby.
On the football field Sanders was transcendent — electric with a ball in his hands — and the reason the term "lock-down corner" was invented. In baseball, however, he was a decided neophyte. Moreover, he seemed to be playing the game only to prove that he could. He admitted in an interview that he didn't even like baseball, that he felt that it was boring, but thought that playing baseball would increase his leverage for a bigger football contract. Reporters found him disinterested and evasive until the television cameras came on, then a switch was flipped and a one thousand-watt personality radiated forth.
Sanders liked to refer to himself in the third person, by his self-given nickname as in this famous statement: "Prime Time wakes up every morning and says to the mirror, 'mirror, mirror on the wall, who's the flashiest, best-dressed of them all?' And every morning the mirror says, 'You, Prime Time.'"
By 1990 White Sox catcher Carlton Fisk was playing in his fourth decade of major league baseball. He had been the first American Leaguer to be unanimously selected Rookie of the Year and had hit what many felt to be the most dramatic home run in World Series history to end the famous sixth game of the 1975 World Series, with millions of Americans watching him wave the ball fair over and over on replays.
Fisk had played on pennant-winners, heart-breaking near-pennant-winners and bad teams. Regardless of the standings he had always shown up ready to play — and fans could always tell by watching that, above all, he cared. He cared about his performance, he cared about his team and he cared about the game. And he didn't mind letting everyone know if he wasn't happy about the way things were going. There was nothing fake or contrived about Carlton Fisk. He came from a time and place where a man's word meant something; a handshake was binding. He said what he felt, rarely sugar-coated his message, and if the truth hurt, then so be it.
Whereas Sanders had spent only a nominal time in the minors, not pausing to learn the intricacies of the "boring" game, Fisk had slugged his way through four years of the traditional apprenticeship of minor league baseball, enduring the anonymity, long bus rides and cramped, smelly locker rooms Sanders would never know.
Fisk appreciated the money to be made in baseball and the struggle that had brought the opportunity as much as anyone who had ever played the game. He had worked a winter job at a furniture store and lived with his wife in a trailer park in the tiny town of Keene, New Hampshire during those lean minor league years, taking classes at a local college, planning to be a P.E. teacher if he didn't make the majors. He had nearly led his team to a pennant as a rookie while making the major league minimum of $13,000 a year. He and two teammates had been part of the first class of potential free agent holdouts in 1976 and had endured brutal scorn from hometown fans for it. Money worries by a penny-pinching owner had driven him out of his beloved New England in 1981. And after hitting 37 home runs in 1985, he had been allowed to wither on the open market without a single offer during the year of collusion by major league owners. Carlton Fisk, above all people, understood that the financial benefits now being reaped by young players were very much due to the efforts of him and his former colleagues.
Although he was himself a phenomenal athlete, Fisk's career had been marked by grit and determination. He had fought through injuries that should have ended his career. He had resisted efforts, even by his own front office, to escort him out to pasture, continuing to perform better than his peers at his demanding position well into his 40s, playing long past the time when his contemporaries were either coaches, comfortably retired or pursuing other careers. He had passed, or was closing in on, almost all career records for catchers, including most home runs and most games caught. He had done this by sheer force of will along with a fanatical weight-training regimen that frequently found him in the stadium weight room, sweating alone, well after his teammates had gone home after games. These experiences had given him a deep appreciation for the game to which he had devoted his life.
And so it was perhaps not surprising that when the rookie led off the Yankee first and proceeded to draw a dollar sign in the dirt around home plate, his newly self-appointed trademark, the old dinosaur behind the plate couldn't help but notice and think, "This guy is driving me crazy already."
In the third inning, with one out and a man on third, Sanders lifted a high popup to the infield. He took a couple of steps, stopped and watched the ball momentarily, then turned and loafed back toward the bench. The spectacle was more than Fisk could bear. He erupted, "Run the f***ing ball out, you piece of shit!" Sanders continued to the dugout without looking back.
As Sanders approached the plate for his next at bat, Fisk pierced him with a steely stare but Sanders refused to make eye contact. The rookie put his head down, drew his dollar sign in the dirt once more — the very dirt that Fisk and his pinstriped doppelganger Thurman Munson had fought over so desperately in the seventies — and mumbled something.
Fisk demanded, "What did you say?"
Sanders answered, without looking up. "Hey man, the days of slavery are over."
Fisk stood up, removed his mask and stepped nose-to-nose with the rookie. "I don't care whether you are black or blue or pink or red. If you don't start playing this game right I'm going to kick your butt right here." From there the discussion became more animated and personal.
Perhaps only because they felt they should, confused players wandered in from both benches and crowded around home plate. But there was no shoving or jawing as in most baseball fights, they merely stood around and watched the show. The umpire finally separated the two players and the game continued.
Writers were initially confused as to what started the argument. The next day Fisk explained: "There's a right way and a wrong way to play this game. It's the Yankees pride and the Yankees pinstripes involved here. Some of these guys have got to be turning over in their graves. I play for the other team, but that offends me."
"There are certain stripes you must earn before you can go about the way you put your mustard on."
The incident illustrates everything anyone needs to know about Carlton Fisk. Many felt that it was his finest hour. He was seen as the keeper of the game's lost old-school values, stating plainly what a lot of people wanted to say, but hadn't.
Deion Sanders would hit .158 for the 1990 New York Yankees and bolt the team in August when they refused his in-season demand for $2 million.
Carlton Fisk continued playing baseball until he was forced out of the game in 1993, at the age of 45.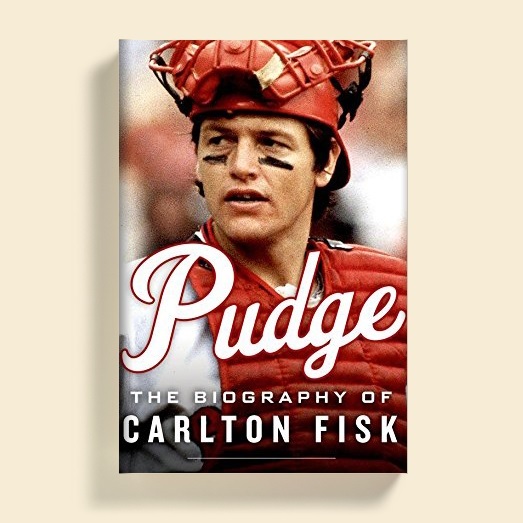 Doug Wilson is the author of biographies about Mark "The Bird" Fidrych, Brooks Robinson and Carlton Fisk.
Calling all HuffPost superfans!
Sign up for membership to become a founding member and help shape HuffPost's next chapter