According to Title IX, "No person in the United States shall, on the basis of sex ... be subjected to discrimination under any education program or activity receiving Federal financial assistance," which includes sexual assault and rape. However, it's widely understood that the government's interpretation of Title IX allows for schools to handle these cases internally, often resulting in a lack of justice for the victims.
Students Chardonnay Madkins and Synclaire Butler have both felt the effect of this broken system. After being raped at historically black colleges which they visited but in which they were not enrolled, lawful vindication eluded the two women, even after their offenders went on record admitting to the crime. Madkins and Butler joined HuffPost Live on Thursday to discuss how Title IX failed them and let their offenders walk free.
"[Hampton University] said that since I wasn't a student there, that any information I gave them, they weren't really going to move forward with it in a Title IX manner," Madkins told Zerlina Maxwell about her assault. "They stonewalled me."
Butler's story echoed eerily similar protection of her rapist by his college, Morehouse.
"It kind of felt like [the rapist] was getting everything -- that [Morehouse College] was really geared towards helping him, and ensuring his quote-unquote 'safety and protection,'" Butler described of her attempt at following the school's rape procedure. "Whereas me, at this point as a victim -- not even a survivor yet, you're still very distraught -- and I wasn't really getting a lot of support or justice."
Watch Madkins and Butler use their personal stories to describe the faults with Title IX in the video above, and click here for the full segment on how colleges respond to sexual assault.
Sign up here for Live Today, HuffPost Live's new morning email that will let you know the newsmakers, celebrities and politicians joining us that day and give you the best clips from the day before!
Correction: This headline of this article has been updated to better reflect the reporting it includes.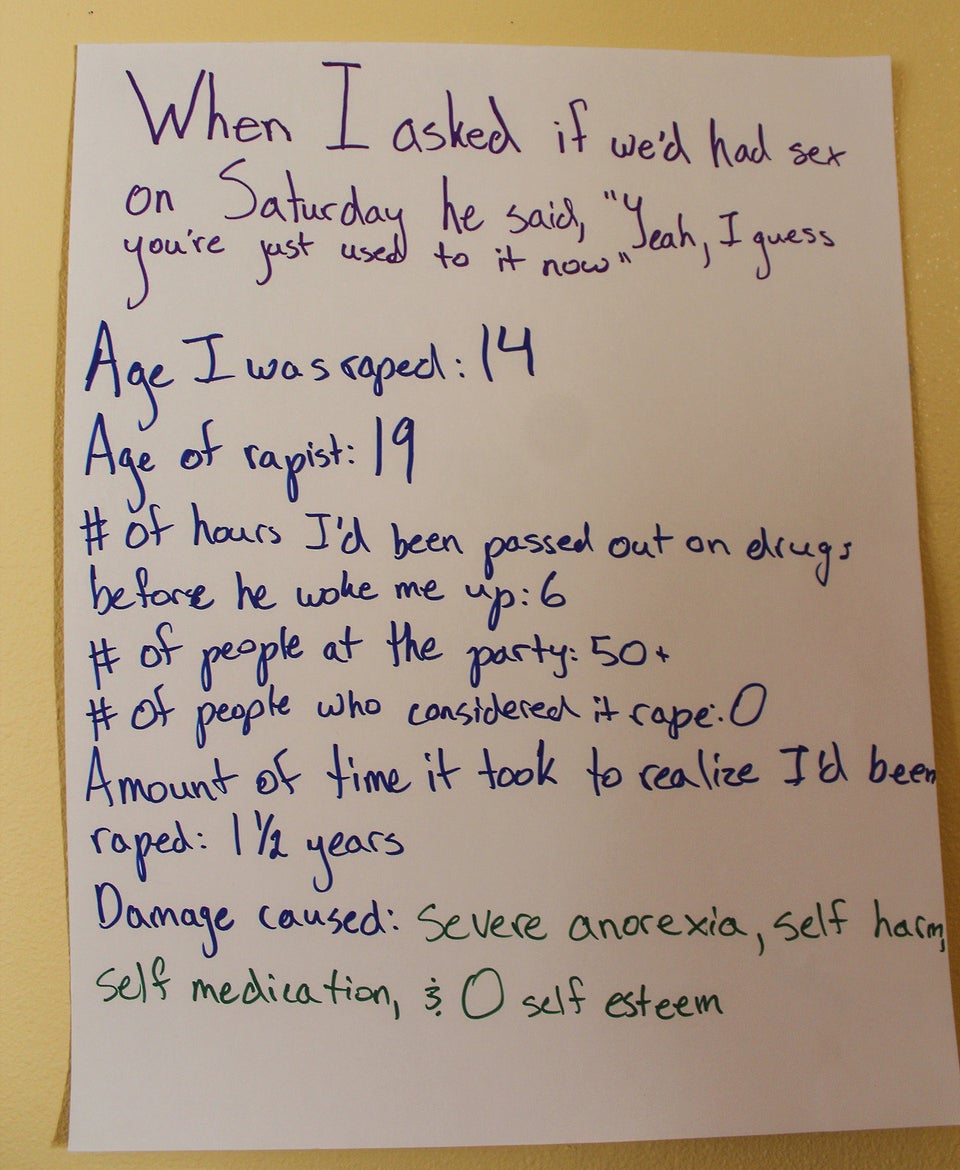 Images From 'Surviving In Numbers' -- A Project Highlighting Sexual Assault Survivors' Experiences
Popular in the Community