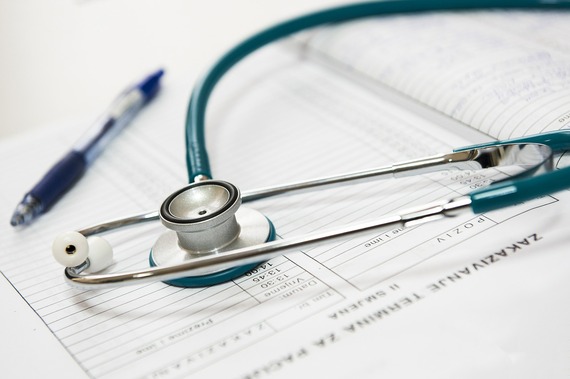 If you have a health concern, the natural first step is to book an appointment with your General Physician (GP) or local doctor in a clinic. But what if the information he or she gives you doesn't fill you with complete confidence or perhaps you aren't fully on board with his recommendations regarding treatment?
With misdiagnosis being the third largest cause of death in the US, it is no surprise that more and more people are seeking a second opinion, and with the emergence of revolutionary online hospitals, you can now get one wherever you are in the world. So when exactly should you ask a doctor online or seek a medical second opinion, and more importantly how?
Why Seek a Medical Second Opinion?
A recent study revealed that 12 million people are misdiagnosed annually in the US. Imagine what would be happening in less developed parts of the world. An incorrect diagnosis can result in serious harm and even death in some cases and these stats alone highlight the importance of seeking a medical second opinion.
Being diagnosed with any type of health condition can be a daunting experience but getting a medical second opinion arms you with all of the information around the health issue in question making it easier to make an informed decision and in turn get peace of mind. How many times have you come away from an appointment with your GP only to spend hours on Google searching for alternative information or ask online questions?
However, not all of this information on the World Wide Web is reliable and often we go offline feeling even more confused. Knowing that you have explored all of the options available to you can put your mind at ease and ensure you are making the very best decisions for you.
Medical Second Opinions Save Lives
In a perfect world, you would visit your GP with a problem and come out with a "spot-on" diagnosis and a treatment that complemented your lifestyle. However, the process isn't always as straight forward. Tom Hanks' wife Rita Wilson is the latest celebrity to prove that medical diagnosis isn't "bulletproof."
Diagnosed with a benign lesion back in 2015, the actress sought out a second opinion only to be re-diagnosed with cancer in the early stages. It is easy to take a passive role in the treatment process and put your life in the hands of your GP, I for one am guilty of this on several occasions. However, seeking a second opinion doesn't need to feel awkward and it can make a difference between life and death.
When to Take Matters in Your own Hands
If you feel that you may benefit from a second opinion, you should be considering the next step and the potential advantages. Getting a second opinion doesn't mean disregarding the information originally received from your GP. Many people find the idea of seeking a second opinion awkward, expensive or worry that it may offend their GP but it is important to get a definitive answer and thanks to the latest online resources you can even get additional advice in an anonymous manner.
The introduction of global online hospitals means that you no longer have to rely on your GP for a referral, you can easily and anonymously seek a second opinion online. This is great news for those who wish to explore all options available without feeling any awkwardness.
So when should you seek a second opinion? If you have simple to diagnose health conditions such as shingles or sinusitis a second opinion may not be needed.
Nauman Jaffar, founder and CEO of YourDoctors.Online explains: "The primary focus of their service is to eliminate the problem of medical misdiagnosis by allowing global patients to ask questions around their chronic and complex health conditions. Patients regularly use this service to either confirm their initial diagnosis and treatment plan, or explore alternative solutions and treatment options from world renowned specialists. To provide a comprehensive solution, this service also allows patients to ask general medical related questions from a board certified panel of physicians."
This online process is very popular among patients who would like to benefit from the advice of top specialists in North America. The whole process is confidential and both the technology and data transfer meets all privacy and information security regulations.
Another segment of population that has greatly benefited from the online service are patients who live in distant regions with limited local medical expertise. Online second opinion programs represent the future of health care and offer the best and most convenient way to get the peace of mind when dealing with any serious or chronic medical condition.
Have you used an online second opinion program to put your mind at ease about your medical questions, diagnosis or treatment? Have you been misdiagnosed or had doubts about the appropriateness of treatment suggested by your physician?