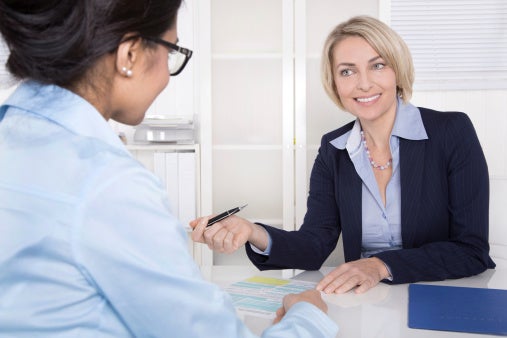 In this DIY era, almost anyone can do or make almost anything with the help of Pinterest or YouTube. For this reason, I rarely pay to have my hair done anymore. However, there are still plenty of tasks (manicures and baking) that I leave to the professionals.
In my professional opinion, below are the times when you should not DIY and instead hire an attorney. In full disclosure, I am an attorney who practices in the areas of international trade and immigration and I do not present this article as either a complete or compulsory list of times to seek legal advice from an attorney.
First, if you are ever investigated by a government agency, arrested, or charged with a crime, I strongly recommend that you seek legal advice. For criminal matters, you may be entitled to court appointed representation known as a public defender. However, you should hire a private attorney if you can afford it, because that attorney will have more incentive to work and fight harder for you. An administrative penalty or prison term are very serious and should be treated as such. You will want an attorney to explain how a violation or criminal record can negatively impact your financial, professional, and social life and most importantly, help you avoid those consequences.
For example, if you are not a U.S. citizen, your legal status can be jeopardized by a seemingly minor offense. It is important for non-citizens and citizens to get competent legal advice before negotiating with a government agency or accepting a plea bargain. An attorney can guide you through the complex regulatory or criminal law landscape.
Second, when you are involved in high stakes transactions, you really should consult an attorney knowledgeable in the relevant area. For instance, you should hire a real estate lawyer for property transactions. Of course not every business transaction requires an attorney but high dollar, long-term, or complex deals do. High stakes transactions range from entering into a partnership to acquiring a business. Perhaps you are considering investing in your friend's startup; you should definitely talk to an attorney. Your friend should not be offended and if she is a good businessperson she will have her own attorney too. For high stakes transactions, it will save you time and money to work with an attorney in the beginning rather than in the unfortunate event that you want to sue or worse are being sued.
Another time you should talk to an attorney is when you need a trusted representative to advocate for your rights. An employment lawyer can help you get compensation if you were wrongfully terminated. A family attorney can help you through an adversarial divorce. And you probably already know that a personal injury lawyer can help you receive compensation for injuries caused by someone else's negligence. The U.S. has laws ostensibly made to protect people and attorneys have special understanding of the laws and, significantly, the legal system under which those laws operate. If you think your legal rights have been violated, do not hesitate to contact an attorney. She can help you understand your rights and pursue remedies under the law.
I know that people typically do not want to deal with attorneys because the situations that cause them to need one often are not good. Moreover, people do not like paying high attorney's fees. The point is that there are instances when it is worth it to hire an attorney. In the same way that a visit to the dentist may not be fun but is preventive care, a consultation with an attorney can prevent a negative experience from decaying into a worse outcome. Additionally, attorneys are more than just legal advisers; they can serve as negotiators, evaluators, mediators, and advocates. Lastly, attorneys are not ministers, therapists, or bartenders but if you need the services of those professionals you can ask an attorney for a referral.
Dorcia Carrillo is an attorney who worked in international trade compliance for a Fortune 50 aerospace manufacturer. Dorcia now manages her own law firm, the Law Office of Dorcia Carrillo, where she focuses on providing diligent counsel in this increasingly globalized society.
Ellevate Network is a global women's network: the essential resource for professional women who create, inspire and lead. Together, we #InvestInWomen.
Related
Popular in the Community