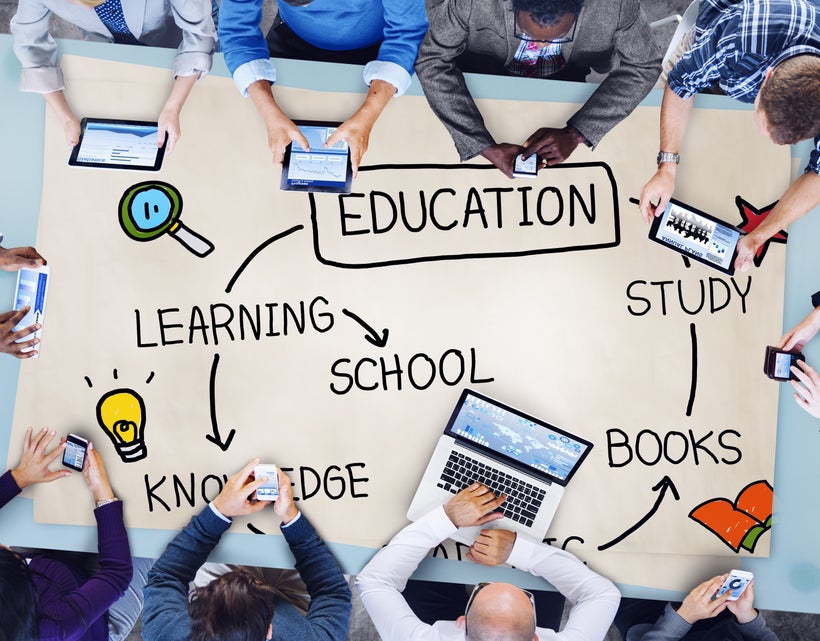 According to the Center on Budget and Policy Priorities, most states provide less support per student for elementary and secondary schools than before the Great Recession.
When schools don't have the resources they need, our students suffer across the scale. Classes are overcrowded. Teachers leave. Families suffer.
There is Rampant Evidence that Education Funding Cuts Lead to the Following Losses
Early childhood education programs (pre-K and kindergarten) begin to close
Massive class sizes lead to lack of learning in almost all subjects
We say goodbye to art, music and physical education
Specialized programs are cut or families have to pay out of pocket
Extra-curricular activities such as band, clubs, groups and sports disappear
Academic offerings in STEM, special needs, foreign language, technology, and gifted programs vanish
Over the past few weeks, I had the chance to chat with Tom Weeks, Chief Executive Officer of Education Funding Partners (EFP), to find out how his company is helping to fill the funding gap for US public schools that need it most.
1. Please tell us how and why EFP was founded. Also, in simple terms, what does EFP do?
In short, Education Funding Partners creates new revenue streams for school districts through corporate partnerships. On average, 65% of all net revenue we earn from digital marketing programs we orchestrate with brands goes directly back to the public school districts who participated in our programs (e.g., Walmart Back-to-School School Supply List). The balance of the revenue split goes to EFP to fund our operating cost.
EFP was founded by Brad Greenwald, former EFP Board Chairman who said, "our country's schools have been dramatically affected by the recession and for-profit companies can create innovative business models to help solve the problem." In 2010 the recession was in full force, which accelerated and exacerbated an already challenging public education funding crisis, with record levels of budget cuts and no end in sight. With the mission to tap into the $180B marketers spend every year-in a socially responsible way to support public school districts-trying to weather the economic crisis without negatively impacting student achievement or levying unsustainable levels of fees on parents-EFP was officially launched in May 2010.
EFP introduced a sustainable new public-private partnership model that taps extravagant Fortune 500 marketing budgets to run digital marketing campaigns through school districts reaching parents, teachers, and students without interfering with education, giving districts full control over campaigns while never charging an upfront fee. This performance-based model of corporate support for public education is now the leading public school district marketing model and has earned EFP industry accolades, uncommonly positive PR in national press, and multiple awards from B Lab for performing in the top 10% of all certified benefit corporations worldwide.
2. According to the Center on Budget and Policy Priorities, public investment in K-12 schools has declined dramatically in a number of states over the last decade. Can you tell us how EFP can help fill this enormous gap?
Essentially, at EFP we're disrupting the norm when it comes to education funding. It's revolutionary, and I'm excited to be part of it. The possibilities and potential to have meaningful impact on all students having the resources necessary to achieve success is what motivated me to join EFP. The shortfall of funding for public schools in the U.S. is hurting our students' quality of education and opportunity to realize their potential. This is a serious problem and EFP is trying to bring creative solutions to help bridge the school funding gap.
EFP platforms offer a sustainable, alternative revenue source for school districts that doesn't depend on the state government's budget, property taxes, or a state funding formula. At the same time, corporations have the resources that schools are looking for, so it makes sense to link the two together. Depending on district size, participating in an EFP program can bring in thousands of dollars. That's important money that a district can't pass up on, especially when arts, language, athletic programs and more are getting cut to make ends meet. Obviously, corporate-school partnerships are only one part of solving public schools' budget crisis. However, we're excited about the impact EFP can make in reducing this funding gap.
3. Please tell us about a successful project between a school district and a brand that EFP brought together.
Since we offer such a premium digital environment with high-intent, high involvement with parents we have attracted an impressive roster of clients including: Walmart, Target, CVS and Microsoft. We exist in service, to not only school districts, but also to brands because of the value we have created in our marketing platform reaching moms, dads and teachers, which creates a win-win situation for school districts and brands. To provide some context of one of our partnerships, Microsoft came to EFP looking to accelerate adoption of their Microsoft 365 Office product, which is offered free to students. EFP successfully engaged with school districts to encourage students to download and use Microsoft 365 for schoolwork. EFP worked with the district communications' teams to create and implement a variety of communication tactics, including emails to parents, district website banner ads, social media and posters in schools to get the message to families and students that this valuable offer was available free to all students.
4. As a teacher, I noticed EFP does not market directly toward students. I found that refreshing. How have parents reacted to your unique model?
Parents and teachers have been quite receptive to our program. Parents respond to the offers and messages we present from participating brands to drive successful campaigns. Teachers appreciate the programs we have put in place to support making school supply lists easier to distribute and more readily available to parents, also helping to fill classroom supply needs. Since we opened our doors in 2010, we have not received any complaints from parents or teachers. We have received comments and letters of appreciation for our work, which is very rewarding. Part of our challenge is to debunk the notion that any marketing around the education space is bad. Using our digital school district platform is innovative and many of the school districts "get it" but we have a number of districts we are working with where there is still work to do.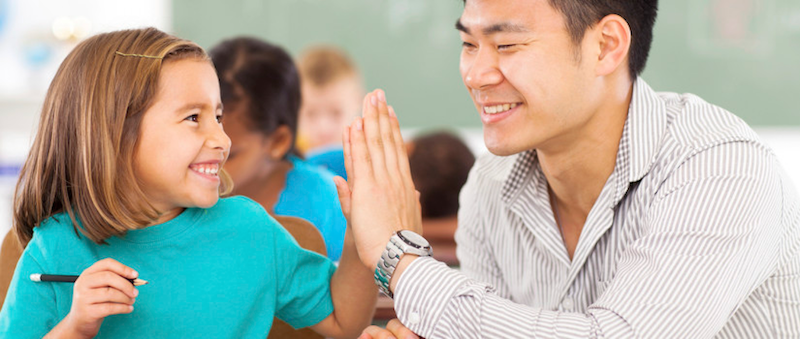 5. Talking about money and school can be a touchy subject. Please share some common questions you receive from school district leaders about your offerings, and how do you address each?
The top two questions we receive from school districts thinking about starting our digital programs are:
1.) What is the revenue potential? EFP's turnkey sponsorship model brings revenue to school districts with no strings attached. School districts receive 65% of all sponsorship dollars and they decide what they want to use the money for.
Revenue potential varies by size of district and the specifics of the EFP programs the district is participating in. We have districts who have been involved with us for several years who have earned a few hundred thousand dollars. It's meaningful. Some examples of how districts have used the revenue from EFP programs are for SAT tutoring, robotics, communication initiatives, science labs, literacy programs, and scholarships to activities that students may not otherwise be able to participate in. At the end of the day, that motivates the EFP team that what we do makes a difference.
2.) What will my stakeholders/community think? When we are working with newer districts we coach them on having a "story" to tell about where the district plans to use the new money that it generates -- linking it to a program such as an after-school program or a literacy initiative helps parents and the community see that the money generated is able to fund "X" or save money for "Y". Once the community knows that the money is going to save a program or start a valuable initiative, it becomes a success story for the district.
6. According to Time Magazine, on average, a total of $1.6 billion in school supply costs is shifted from parents -- or, increasingly, from cash-strapped districts onto teachers themselves. Does EFP help teachers directly with school classroom funds or is that something you may be looking at in the future?
Time Magazine also reported that teachers spend at least $500 of their own money a year on school supplies for their students. In some districts, the funds generated go toward covering the costs of school supplies so teacher don't have to self-fund. EFP does not restrict how districts use the funds raised through our programs. School districts can decide if they want to use the funds to support teachers. During the Back-to-School season last fall, one of our brand partners, Walmart, fielded a program through the EFP network directed to teachers to help them get the word out about their classroom supplies needs to the parents of their students. So, in addition to the district generating revenue from the sponsorship program, this Back-to-School program served as a communication vehicle about stocking supplies for classrooms.
7. Let's talk about millennials. According to a recent United States Treasury survey, millennials want to work for companies that prioritize the greater good more than any previous generation in the past. Please tell us how EFP fits in with this new generation of young adults who feel strongly about social good.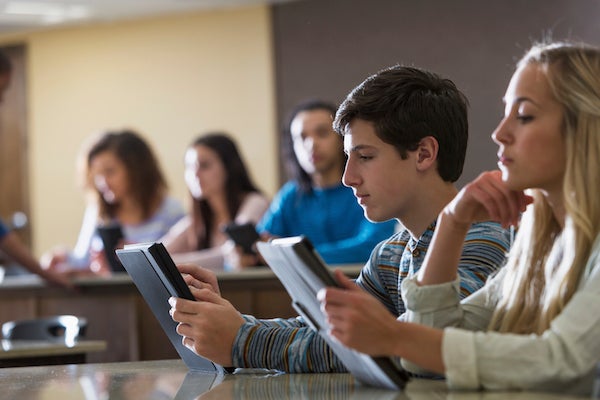 EFP was founded on the belief that companies can 'do well by doing good'. I think that aligns very well with millennials' values. We know millennials are more likely than any other group of consumers to switch to a brand that supports a social cause. As this generation becomes parents, they are likely to respond to corporations that make social issues, like public education, a key focus of their business model and how they use their profit. EFP employs a number of millennials and via our intern program with Northwestern University's Chicago Field Studies we have a number of Gen Y and Gen Z employees who are also motivated to work for companies that have purpose. But spanning all generations, there is a strong desire to feel as though what we each do every day makes the world a better place.
8. You have a new initiative, adNet, launching soon. Can you tell us more about it and the benefits for districts and brands?
I'm very excited about the launch of EFP adNet. It's an online portal where any district can sign up to generate a sustainable new revenue stream by placing family-friendly ads on its website. While the majority of our business is with the top 150 school districts, just based on their scale, there are over 13,000 other school districts in the U.S. that are resource-challenged as well. We want to be a resource to all sizes of districts and EFP adNet will help provide that access and scale.
We've made EFP adNet simple, accessible, and customizable. The district has all the control. All a district needs to do is sign up, select the brands they want to include in their program, and sign an agreement waiver. A district can choose at the category level or choose specific brands. EFP helps the district set up ad tags on the district website so ad banners can be constantly filled by brand messages, maximizing a district's revenue.
We've made it super easy for districts to get involved and earn significant, sustainable revenue from EFP marketing platforms. The new revenue districts collect from EFP adNet can be used to pay for programs like after school enrichment or a major new literacy initiative. This is real money that districts can put to good use. For the brands, it's a great channel to reach highly engaged parents and teachers in the trusted school environment.
9. In addition to adNet, what else is on the horizon for 2017?
EFP essentially has two clients: school districts and brands. We need to have both of our client segments highly engaged with our mission. Rolling out EFP adNet is one of our major focus areas as well as continuing to introduce ourselves to districts we aren't currently doing business with. Establishing a well-rounded national footprint is the biggest draw for potential clients and we have applied additional resources to accomplish this goal. We're excited about the progress we're making. We will continue to bring bigger/broader Back-to-School sponsorships to our network. Our brand partners are looking beyond just the Back-to-School season at a touchpoint with families and teachers. They are seeking to understand how to be part of the year-round support of districts and be more closely tied to a year-round conversation. We are in conversations with a number of brands about creating a strategy around this kind of relationships with our network of school districts. From a marketing standpoint, we will also continue creating original content for our website and social media platforms to help further educate both districts and brands about the alternative funding opportunities available to them. Finally, EFP is looking at international expansion with target expansion into Canada.
10. Finally, please tell us how districts, or brand partners, can best reach out to you.
Anyone can learn more about EFP by checking out our website: edufundingpartners.com. Also, any district interested in participating in one of our corporate-district sponsorship programs should get in touch with Karen Hanson, National Director, School District Programs, at khanson@edufundingpartners.com Brands interested in creating marketing programs with our network of public school districts can contact Nancy Kerbs, VP Marketing, at nkerbs@edufundingpartners.com.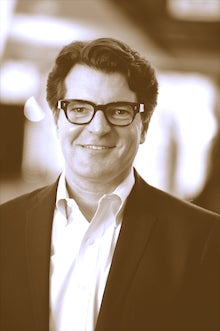 Tom is Chief Executive Officer of Education Funding Partners (EFP), an education marketing firm that puts the power of Fortune 500 marketing resources to work for public education by linking carefully selected brands and large public school districts to build successful partnerships.
Tom's career has focused on creating high-impact campaigns, driving innovation, building culture and delivering results for a portfolio of blue chip global organizations. He brings over 25 years of marketing, media and advertising experience to the leadership role at EFP, including 17 years with Publicis Media's SMG unit where he pioneered the agency's content practice. After leaving Publicis Groupe in 2015, he served as a consultant with Omnicom Media Group.
During his career, Tom has been named Media All-star by Adweek and his work has been honored with Effie Awards, Festival of Media Awards, Cannes Media Lions and PROMO Marketing Awards recognition. He has spent over 20 years serving on Board seats and volunteering at Off The Street Club, Chicago's oldest boys and girls club.
Calling all HuffPost superfans!
Sign up for membership to become a founding member and help shape HuffPost's next chapter
This post was published on the now-closed HuffPost Contributor platform. Contributors control their own work and posted freely to our site. If you need to flag this entry as abusive,
send us an email
.